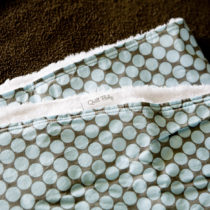 My friend Faeth had a baby boy earlier this month, so I went on Etsy to see if I could find a cute baby blanket. I remember in those early months with Leta how we'd go through several blankets during the day because she'd either spit up or poop on one within ten minutes of [...]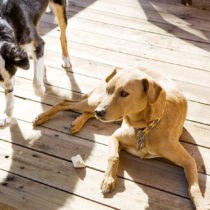 If Chuck knows that Coco wants his bone he will carry it around with him everywhere, including outside when we've let them out after a meal. Seen here, he's taunting her with it, just letting it sit there idly and acting as if he doesn't care. Oh, he cares.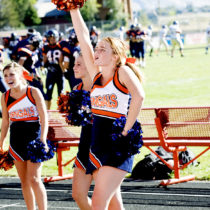 This is my niece Meredith cheering for Brighton High School. She's the one with the trademark Hamilton jawline and chin. No way did anyone think that a child born in our family would ever grow up and become a cheerleader, but here she is. And she's damn good at it.