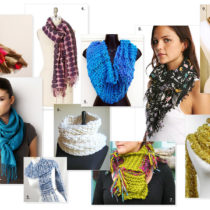 I'm betting that readers in the Southern Hemisphere are busier applying SPF than they are looking for scarves, but for the rest of us here are some options for adding a pop of color or pattern to a winter wardrobe: 1. Multicolored scarf Victoria's Secret $45 2. Lightweight cashmere wrap Banana Republic $69 3. Blue [...]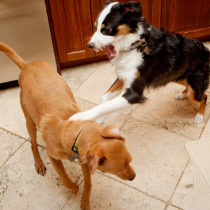 Chuck wandered into the kitchen to get a sip of water, but apparently Coco determined that he had more sinister plans. I am so glad she is on top of things around here.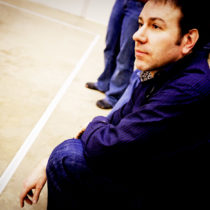 This thing happened when we had Leta where I can no longer look at her without seeing Jon, and I can no longer look at him without seeing her. It was an unexpected yet very awesome side effect of parenthood.