I found this question from Becky O a little difficult to answer at first, and of course I had to keep pushing "never trust a man with two first names" out of my brain. Because that's just a dumb rule to live by. Because come on. CLIVE OWEN. I would trust him with my everything.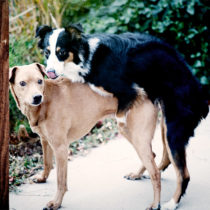 I take it you two would like to be left alone.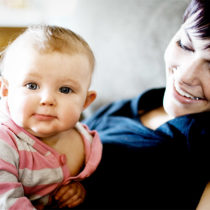 This is Lily, Katey's six-month-old, just another member of our Wackadoo Clan. She is now crawling, sitting up, and on the verge of pulling herself into a standing position. And do you see that face? We're all doomed.