Internet, can I talk to you about something and not have you walk away thinking I'm more of a freak than you ever gave me credit for? Yes, my second toe is longer than my big toe, so much in fact that I could hire it out as the villain in your nightmares, but this [...]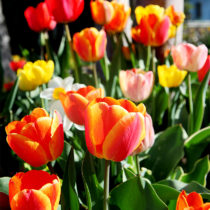 We has such incredible weather this weekend, and the tulips in the neighbor's yard are glorious. Please, Utah. I'll braid all your wives' hair just to get to summer without another snowstorm.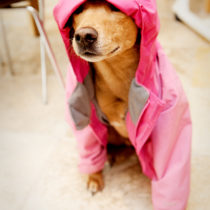 It's the end of the season, and by the time next winter rolls around Leta will be too big to wear this coat. Hell if we're going to let it go unused in the meantime.