Everyone I know has had The Summer Cold, and up until last week I had managed to avoid that plague. Jon had it all week last week, and then I woke up Friday with my throat closed so tightly I couldn't even drink bourbon for breakfast. And I was all, what will my cousins in [...]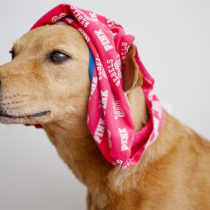 Except instead of Girl With a Pearl Earring it's Dog With Old Maternity Underwear.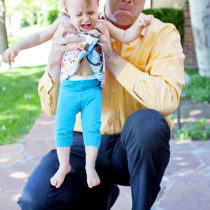 Someone did not get the Cheerios she had written into her contract for photo shoots, and here she is throwing a fit even though we did provide diapers made from the wool shaved from lambs blessed by the Pope.