(While I'm out of the country, I'm reposting some content from my archives. This one was originally published in the spring of 2006 when Chuck had just turned four.) Yesterday we took Chuck to the vet to have him microchipped and updated on all his vaccinations, and all those people did was shove treats the [...]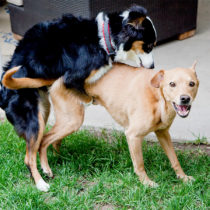 Do you see how she's biting his back, too? I really didn't need to know that my dog is kinky.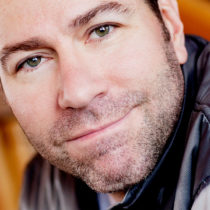 My man. My lover. The father of my children. Soul mate. Knows how to drive a damn car. Ten years ago this month we started dating. Yes, there have been huge bumps in this road, but the view from here keeps getting better.