I mentioned last week that a small crew of shirtless guys mows our lawn every week during the summer. It this an indulgence? Hell, yes. Yes it is, one that is very close to the bottom of the list of things to cut out of our budget. Because it takes them less than a half [...]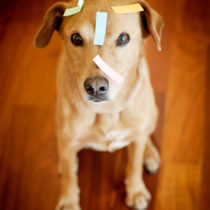 I had no use for these sticky notes since almost all of my writing and reading is done digitally. But we do not waste in this household!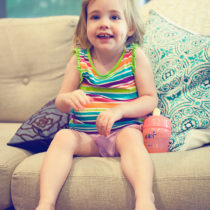 I won't recognize this kid when she loses that chipped tooth. It's as much a part of her personality as her dimples and the way she says ELEPHAN-NANT.