Five years ago Jon and I took a mid-week afternoon drive through the Alpine Loop to take photographs of burnt red trees and the sharp shadows of aspens standing in formation, ready to march, waiting for a signal. We stopped for lunch at Sundance, several memory cards full of images telling the story of the [...]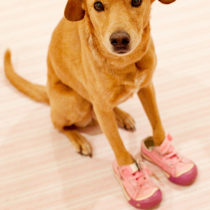 I don't know that much about photography, but damn, I can give great tips on how to take a photo of your dog so that his penis isn't staring straight at you.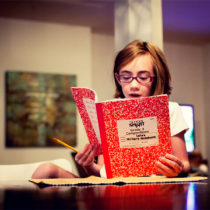 The instructions say that she has to write about a page of something. A poem, a fictional story, perhaps a memory from a vacation. Leta writes four pages and then asks if she can come home from school and keep going. Second grade is just fine, thank you very much.