This morning as I drove Leta to school I looked in the rear view mirror to see a somber mood twisting the line of her mouth. It seemed much more sinister than a simple pout, so at a stop light I turned around, touched her leg and asked her if she was okay. She stuttered. [...]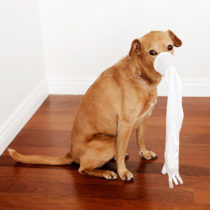 When am I ever going to wear these gloves again? Maybe for Halloween, but in the meantime it's getting cold and Chuck's snout is not going to keep itself warm, amirite?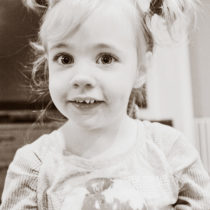 I gave birth to a kid who will not only touch fruit, she eats fruit. And I didn't even have to threaten to throw away any of her possessions. This second kid thing is so easy.