This is a video of a biker who spots a calf stranded in a canal and then attempts to rescue it. You get the feeling that the calf hasn't ever seen a helmet before, like WTF WHAT ARE YOU LEAVE ME HERE TO DIE. And then by the end they're both smoking weed together.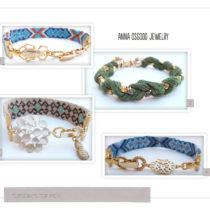 Friendship bracelets have been making a huge comeback, and I'm thinking about going out and buying some string and a clipboard so that I can show Leta how to make them. I used to spend entire weekends making my own, figuring out different patterns and shapes. This is a resurgence I don't mind unlike high-waisted [...]
I have to hand it to autumn. She can make a strip of concrete look like an art gallery.