Last week my ankle prevented me from working out or running, minus one 45-minute low-intensity tour of the weight room. Since I started training for the NYC Marathon (now just a week from Sunday), I've logged a little over 105 miles, nothing compared to regular runners, but a lot for someone like me who only [...]
I've probably draped Chuck in an ace bandage before, back when I had SHINGLES! and had to wrap my torso in one so that Marlo wouldn't get chicken pox while breastfeeding. Now that I have to wrap my ankle with this one I didn't want to leave him out of the fun.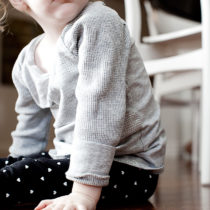 I had to bribe her with chocolate to follow me to the corner of the family room where the light is at its best. Children, pets. Pets, children. They both prepare you in small ways for the other.