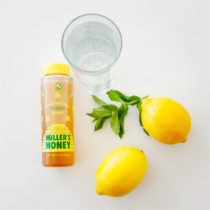 Last week's virus that sealed my throat shut luckily lasted only a few days. Normally, a sickness like that would have knocked me out…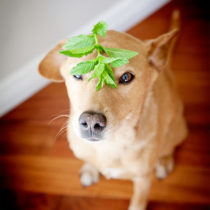 Would sir desire some mint for your tea? Oh, you're Mormon? Then how about some mint for your Sprite?
Everything in this photo except the shoes is a hand-me-down. I didn't even take the time to remove the "LETA" identification sticker off of the tricycle. I think she'll get over it, though, by the time she realizes she gets to inherit her sister's weed. What?