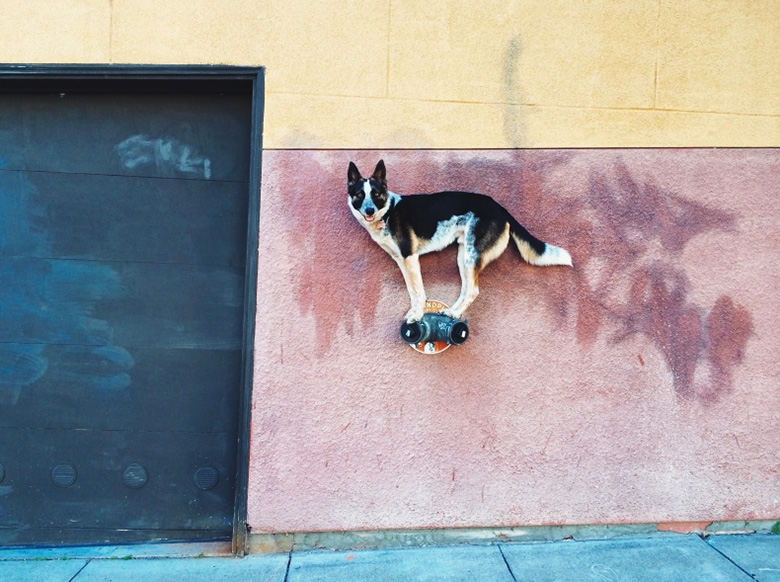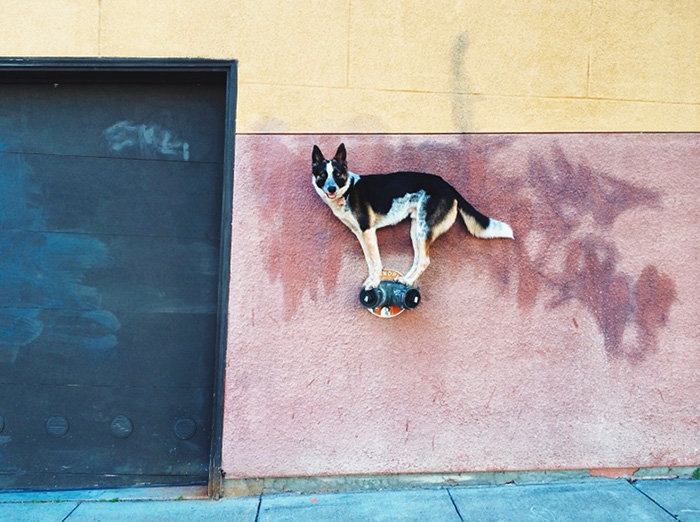 – Photos of San Francisco-based Jay Miheimbuch's dog
– Musicless music video: Prodigy's "Firestarter" without music
– An athletic look at the importance of sleep
– Vintage ads meet pop culture
– Cormac McCarthy's Three Punctuation Rules
– This brings back so many memories.
– Is gray your neighbor's favorite color, or is grey your neighbour's favourite colour?
A quick look at British and American spelling
– Q&A: Craig Mod on making writing more mobile-friendly and where digital publishing is headed:
One of the reasons I think Safari on the iPhone, the Chrome browser, any of these things, aren't as good as they could be for running applications is because five years ago, or whenever the App Store opened, we sort of abandoned the web in a way.
– The banana – the atheist's nightmare
– Six minutes and 39 seconds of people falling over
– Tearing Europe Apart: 20 ways to slice a continent
– 12 Best Long Takes in Film History
– "His Career Will Be Absolutely Fine": On Telling People About Being Molested
– Why Narratives Win Our Hearts and Minds:
The left temporal cortex lit up, and not just for the period immediately following the reading assignments. The neural changes persisted for several days. This is why we sometimes say that a story was so powerful we just can't seem to shake it.
– A few of my favorite recent tweets:
At the end of House of Cards, Kevin Spacey adopts a puppy then looks into the camera & says, "Now this House of Cards…is a Home of Cards."

— Rob Fee (@robfee) March 15, 2014
I just gave a homeless man twenty dollars but nobody saw me so I took it back.

— Gary Janetti (@GaryJanetti) April 15, 2014
Whoever named shotguns probably had too much beer from their drankcups and couldn't work their thoughtbrains.

— noog (@noog) April 22, 2014
Instead of ovaries, maybe the GOP should call them Freedom Eggs.

— Joel Ingersoll (@FlyoverJoel) April 20, 2014
Worried my college thinks I'm proud I went there.

— Jesse Thorn (@JesseThorn) April 25, 2014
I feel like when guys get contacted by fans from the internet it's like "oh, future hookup!" but for girls it's like "oh, my future killer!"

— shelby fero (@shelbyfero) April 24, 2014
Can't wait till the day where someone throws a brick through my window and I go outside to investigate in a kimono

— Carey O'Donnell (@ecareyo) February 13, 2014
The opening credits of Game of Thrones, but with the music from Sanford & Son.

— Jessie (@NicCageMatch) April 13, 2014
Wolves howling in a thunder storm are actually just laughing at how scared your dog is.

— Ceej (@ceejoyner) April 24, 2014
A horse is just a motorcycle with a butthole.

— Snorklhuahua (@weinerdog4life) February 14, 2014
which people are worse: serial killers or those assholes who jog in place while waiting to cross the street

— Mary Charlene (@IamEnidColeslaw) April 14, 2014
The main problem with gay marriage is when two men hold the knife to cut the cake they will be too strong and cut through the plate & table.

— Mickey McCauley (@Mickey_McCauley) June 26, 2013