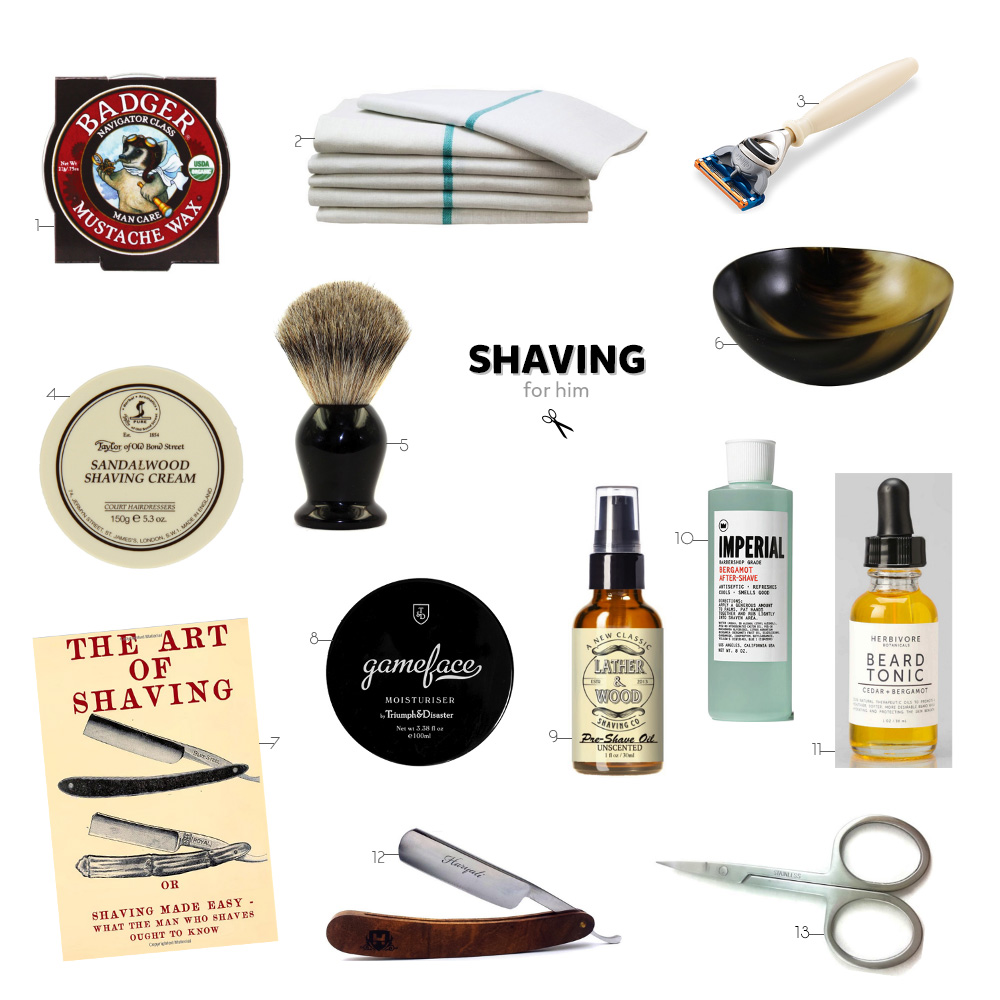 This is certainly not a post that my stepfather needs as he is incapable of growing a beard (wait a minute, why did he always get so angry when I borrowed his razor WHEN HE WASN'T EVEN USING IT?), although the man is 70 years old and has a full head of brown hair. Not a single gray hair to be found. He deserves to be hated for this, except he's pretty much the favorite person of every grandchild in the family so we find it in our hearts to forgive.
One of my favorite memories from childhood is getting to "slap" my dad's face with aftershave when he was done shaving before work in the morning, after which he'd say, "Thanks, I needed that."
I can still remember the smell of it. I've always found shaving accessories to be sophisticated (much like that commercial), and they are always among my favorite gifts to give to men. Except my stepfather.
1. Badger Mustache Wax $10
2. Herringbone Barber Shave Towel, Set of 12
$17.92
3. The Art of Shaving Ivory & Nickel Razor
$90
4. Taylor of Old Bond Street Sandalwood Shaving Cream
$13.64
5. 100% Pure Badger Shaving Brush
$10.89
6. Buffalo Horn Palm Shave Bowl
$19.50
7. The Art of Shaving: Shaving Made Easy
$12.07
8. Gameface Moisturizer $54
9. Uncented Pre-Shave Oil
$15.97
10. Imperial Bergamot After Shave $12
11. Herbivore Botanicals Beard Tonic $15
12. Wood Handle Straight Shaving Razor
$74.99
13. Stainless Steel Professional Facial Scissors
$11.95