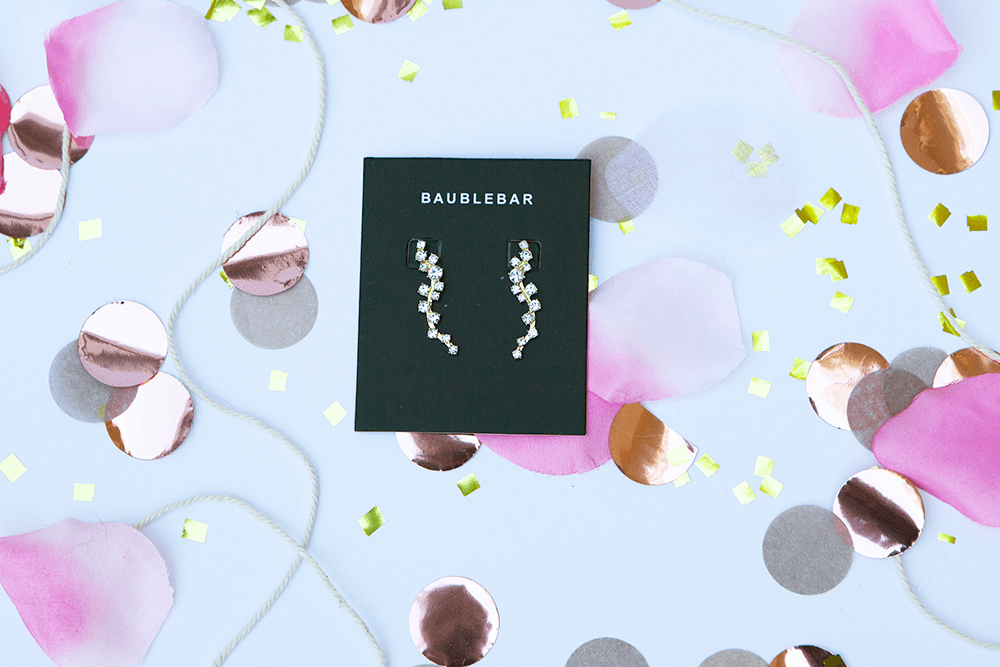 First, I should explain the new tagline up next to my logo since some of you probably think I misspelled my own name. And that's fair. I make typos all the time and HOO does that some some of you little twitchy. "Heater" is how every doctor in Paris spelled my name. The "th" was difficult for them to say or wrap their heads around (they would pronounce it "Hay-zar"), and when I told them my last name I always explained, "Like Lance," to make it easier for them. Also, I've written about this before, but whenever anyone is being snooty and asks me who the hell I am I invariably answer, "I'm Lance Armstrong's mom." Some people believe me. And when they do I tell them anecdotes about Lance as a toddler in cloth diapers.
Thank you, Chris Eberle, for the idea.
Important to note:
Today's post is in partnership with FabFitFun, and they are offering dooce readers $10 of your first box with coupon code DOOCE10 at fabfitfun.com. You have to act fast because each season's box tends to sell out. It retails for $49.99 but always has a value over $200. FabFitFun is now available in the US, Canada, and U.K.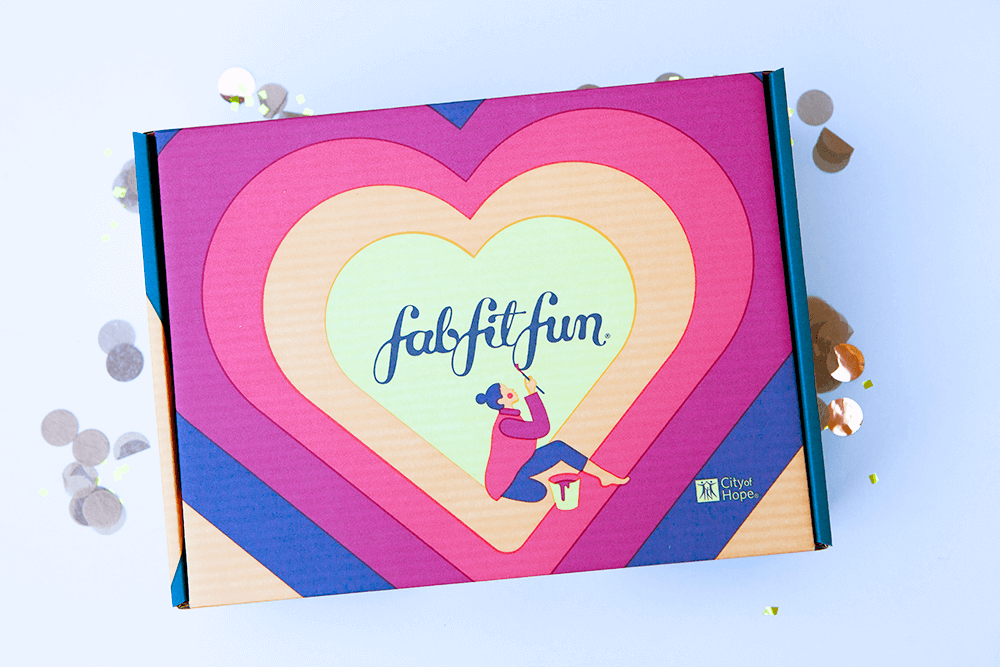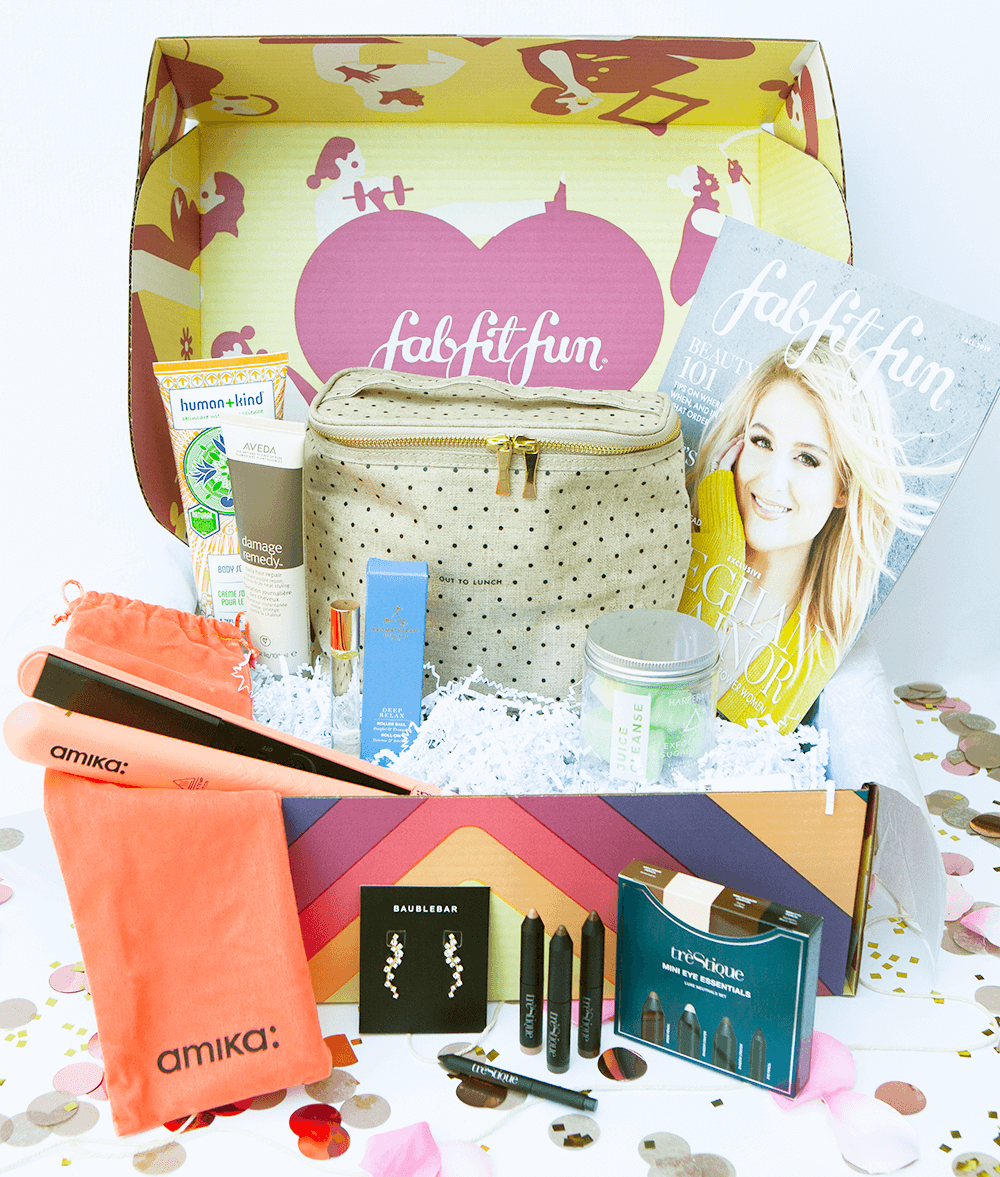 So, yeah. We took a tiny side trip to Amsterdam before heading back to Paris for one night to catch the plane home, and without a doubt this was the best trip of my life. No exaggeration. It started off a bit rocky with a fractured foot and some devastating emotional fatigue, and I was worried that I wasn't in a headspace to enjoy Paris as it demands to be enjoyed. But one morning the second week I was there I woke up, saw the sun rise in a direct line over the street in front of the apartment, and it was as if that city whispered in my ear, "I demand nothing."
(If you think I'm hearing voices, I want you to continue to believe that. It's good for my brand.)
That was one of only two days since July 2013 that I did not wear my Fitbit—the other day I did not wear it was when I lost it in a porta potty during the Chicago Marathon in 2016. You don't want to hear that story. It involves a porta potty. The end.
I have not worn that Fitbit since then. I think it might be in my computer bag? I don't know? And then a couple of weeks later I took off my watch. And similarly, I have not worn it since I took it off. No more rings to close. No more email or text notifications vibrating my wrist. And then I closed my laptop and didn't check email for three straight weeks. Probably not a good idea for business, but it cured my emotional fatigue and cleared some bleak thoughts from my consciousness. This is a certain kind of self care that I've never been fully able to embrace, and when I heard that voice telling me to let go, telling me that there is no one right way to inhale that city, my brain did a weird winding-clock-gear-back flip and everything changed.
I've never enjoyed Paris more. I know I am privileged to have been able to step away from it all like I did. I have never experienced a "reset" like that before that wasn't prescribed or administered by a medical professional.
The day after I got home and collected my mail I noticed that I got the Fall Box from FabFitFun. I didn't open it until yesterday because I wanted to save this kind of self care until after the sprint to get the girls ready for school. Also, both of them would have probably stolen several items. If that sounds mean, then I'll put frame it exactly as these things happen: Leta walks past the box in my office, sees the pink hair straightener, thinks, "I need that!" and then picks it up and takes it to her room. I ask her later if she's seen my pink hair straightener and she answers, "Oh, was that yours?"
NO, IT WAS LANCE ARMSTRONG'S.
Which brings us to the content of this season's box: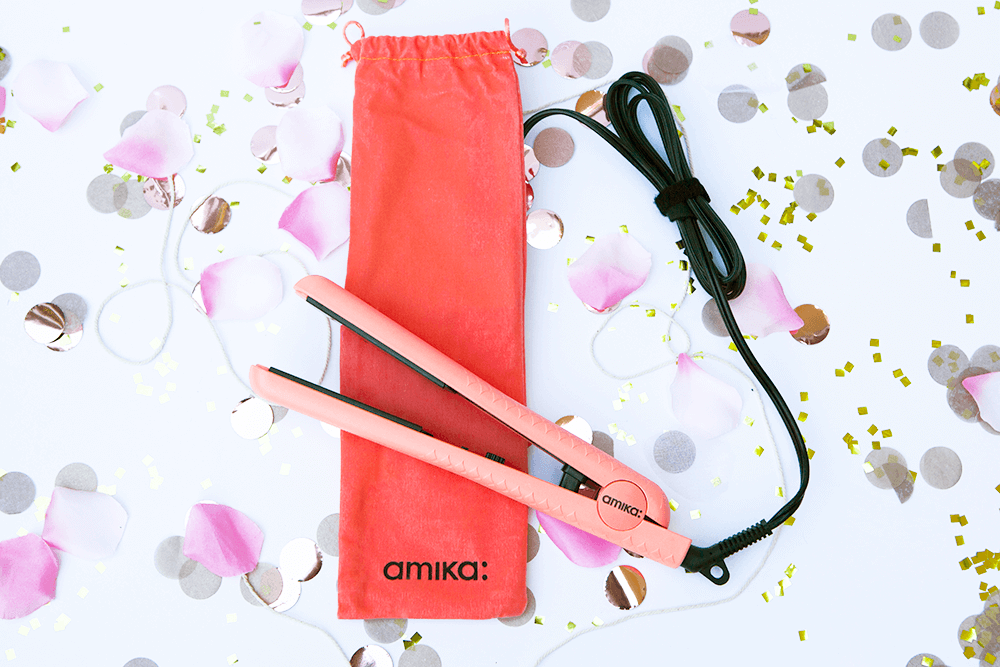 Amika Strand Perfect Ceramic Styler
Leta has not seen this yet. She's going to see it on Instagram so I can't save it and give it to her as a Christmas present. So maybe I'll just go put it on her bed with a note that says, "I'm saving you from being a thief."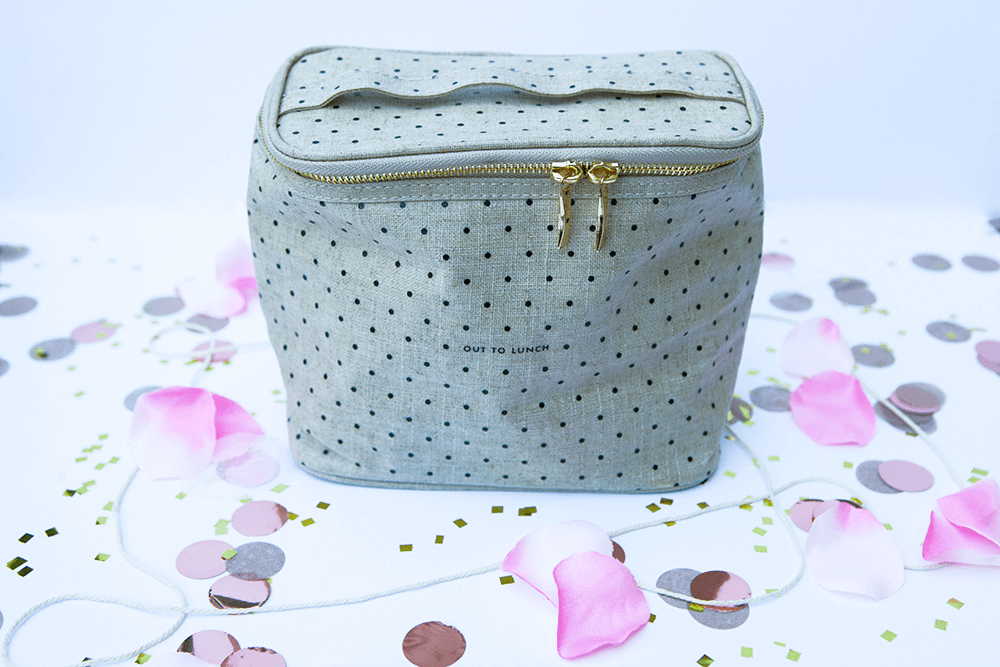 Kate Spade Lunch Tote
I don't want to say too much here about this because it would probably bring me to tears, but this is now my new travel bag for cords and plugs and all the little things I need for technology. This was her passion and I'll use it to fuel mine.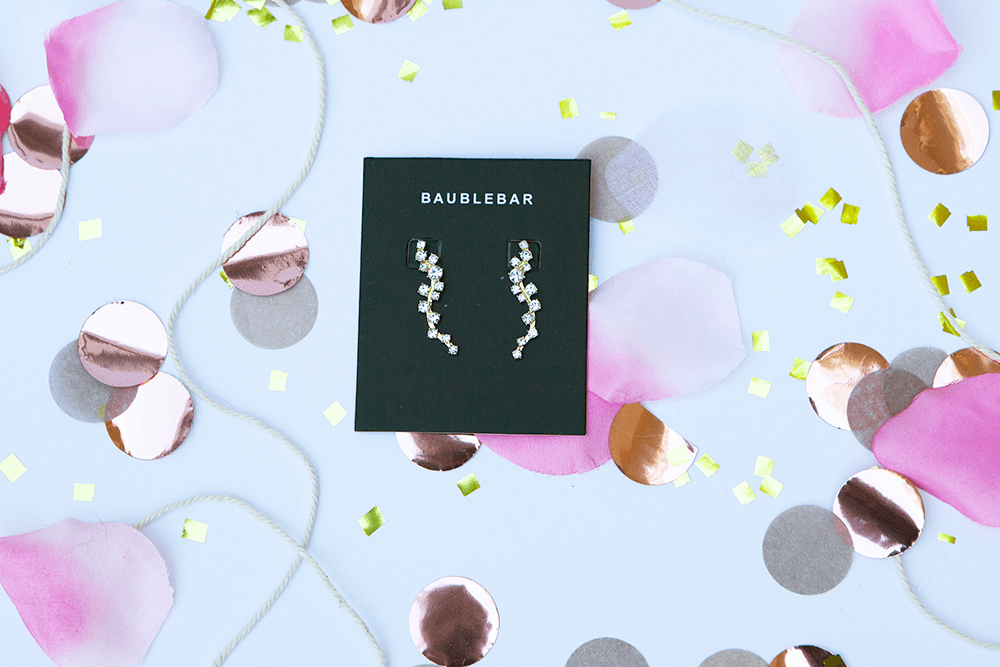 BAUBLEBAR Farah Ear Crawlers
I bought just a few new amazing dresses in Paris and these pair with them perfectly. The strange coincidence here is that I started wearing earrings again in June after almost a decade. Perfect timing.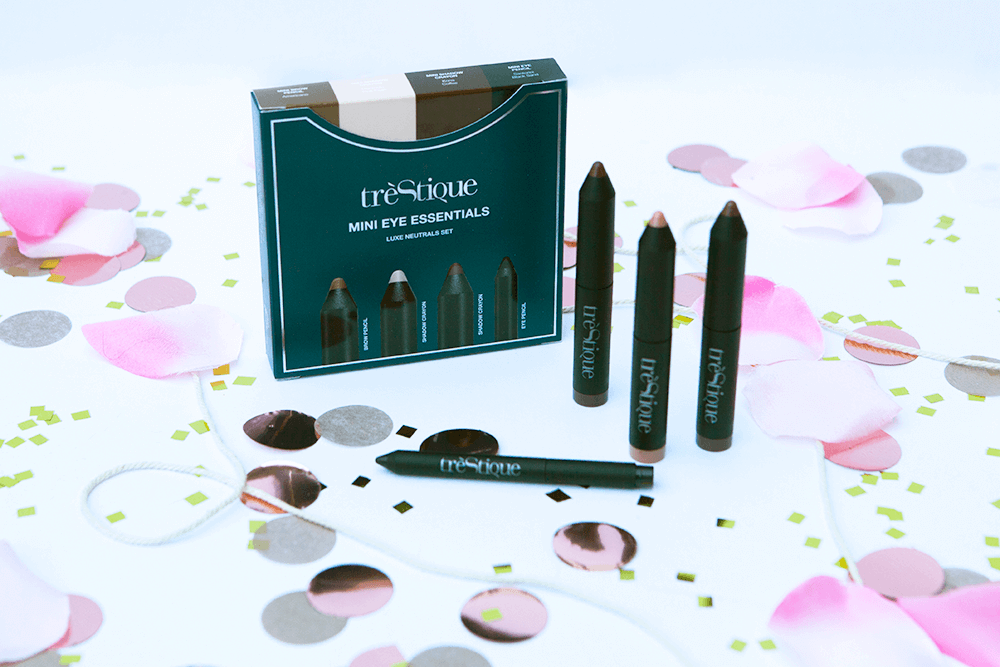 Trèstique Mini Eye Essentials
These fit in my purse so I can do a touch up on my eyes on the go. Also, eye makeup is my favorite makeup (often the only makeup I put on) so I'm always looking for something new or fun. And anything spelled with an E accent grave will be said out loud every time I use it. This doesn't annoy my children at all.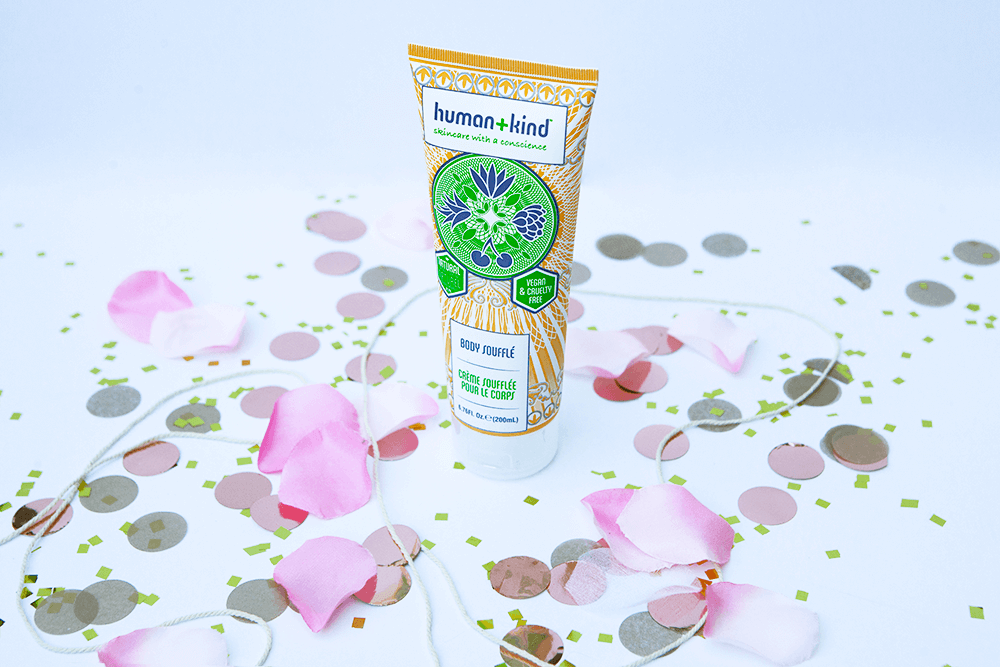 Human+Kind Body Soufflé
Now time for the scents! This smells like early spring when trees are just starting to bloom and will probably last forever. A little goes a very long way, MARLO.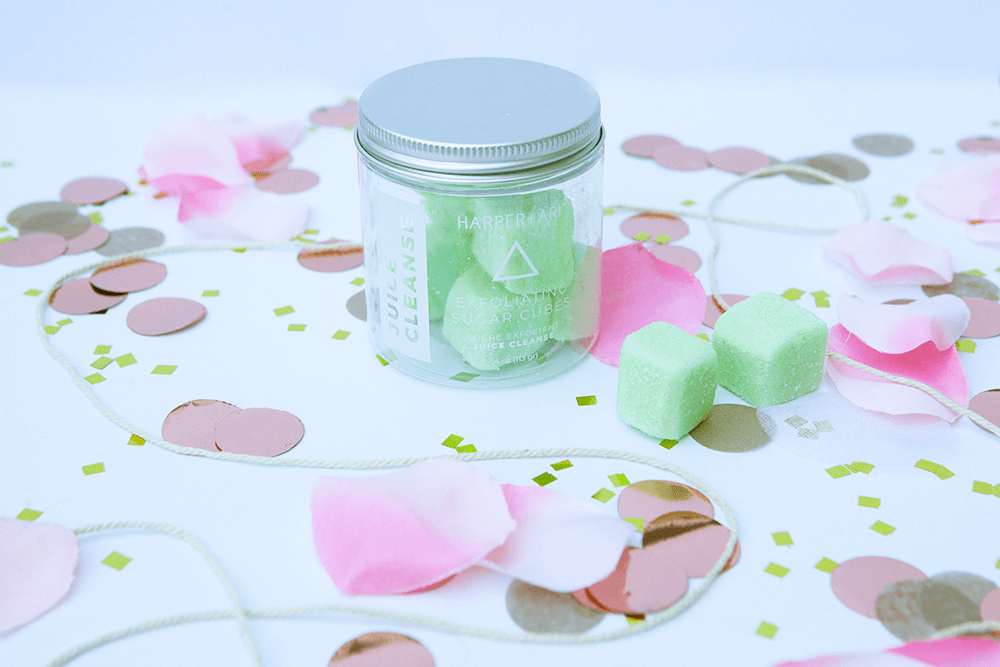 Harper + Ari Exfoliating Sugar Cubes in Juice Cleanse
Citrus! When I was a kid and people told me that they loved the smell of oranges I didn't get it. I also consisted on a diet of peanut butter and white bread, no crusts. When that switch got flipped I do not know, but now I love sushi and oysters and the smell of an orange will lift my body and make it float in the air. These smell like a combination of different citrus fruits, so I may just open the jar, set it on the edge of the tub and let the scent fill the room.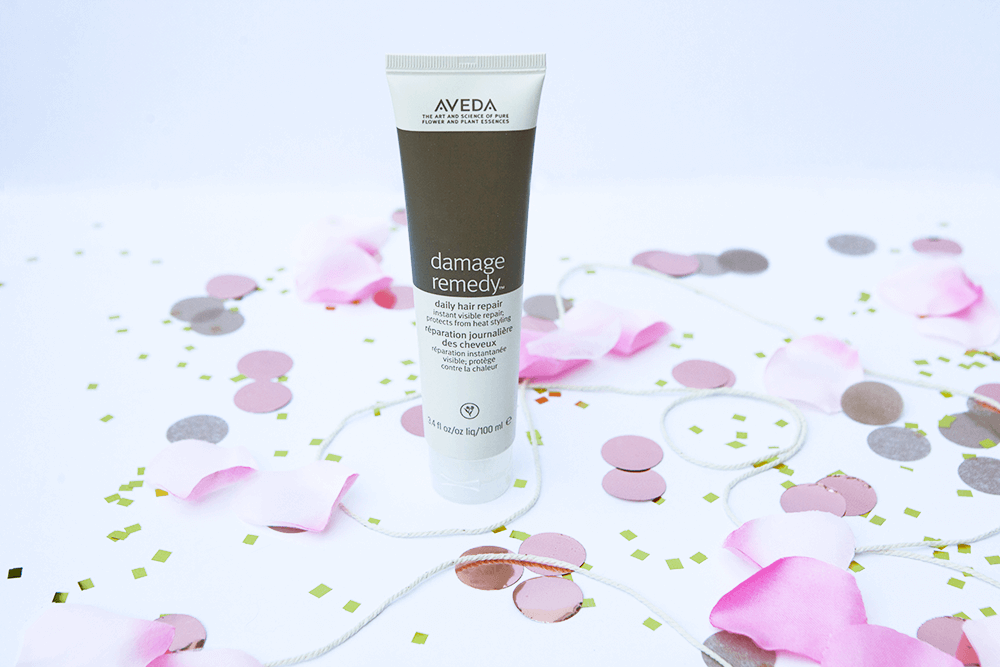 Aveda damage remedy™ daily hair repair
I used to use Aveda products only until I moved to Utah and found a stylist who uses a completely different brand. I forgot that Aveda prides itself on the smell of all its products and when I opened this up a flood of Californian memories filled my entire body. This smells like the ease of life in my early twenties.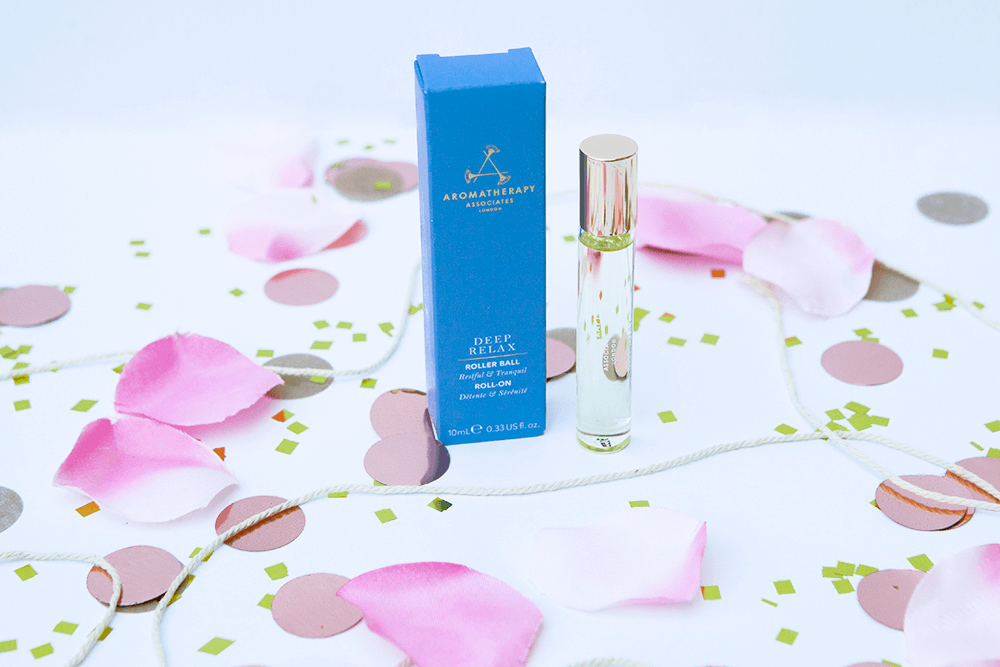 aromatherapy associates deep relax roller ball
Perfect for traveling. Roll this behind both your ears, close your eyes, and blissfully ignore the person in front of you on the plane who just reclined their chair and crushed your knees.
FabFitFun is offering dooce readers $10 of your first box, just use coupon code DOOCE10 at fabfitfun.com. You have to act fast because each season's box tends to sell out.
……
This post is brought to you in partnership with FabFitFun.