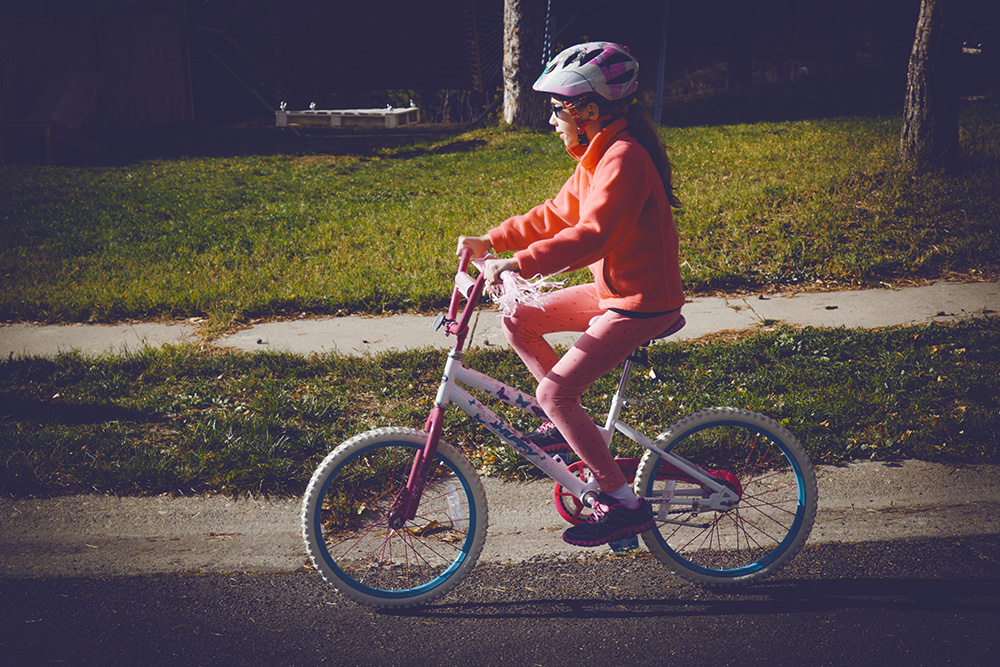 This is the bike that Leta learned to ride on, and while she was peddling around a friend's neighborhood over the weekend we both agreed that we should look into getting her something a little more technical. I was sitting on a lawn when she passed by and shout-whispered, "Like, a boy bike. I need a boy bike, Mom." I had a conversation with her later that if by "boy" bike she meant something bigger with brakes and better wheels or maybe even gears that "girl" could just as well signify something that advanced. And then I told her about my 62-year-old trainer who prepared all summer and completed Lotoja, a 200+ mile race from Logan, Utah to Jackson Hole, Wyoming.
"She rode that entire way all by herself?" she asked.
"Every single mile of it. On a girl bike," I answered.
"Girl bike" is now on the Christmas list.