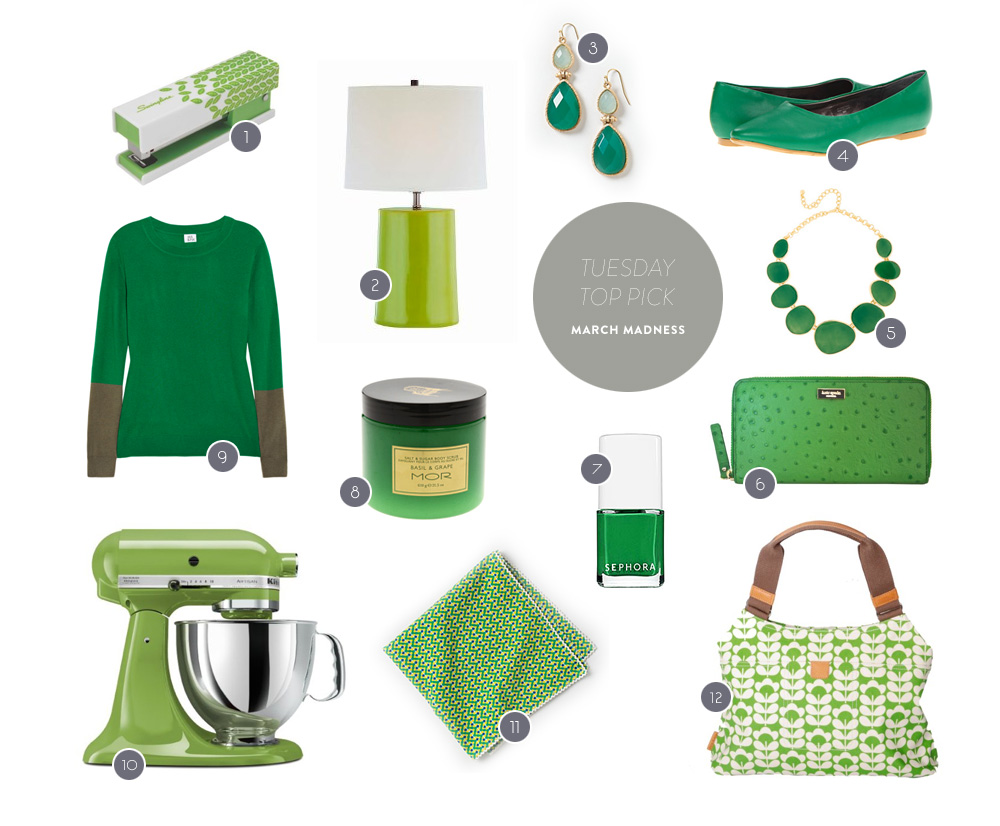 Green is not a color you are going to find in my wardrobe. Maybe you'll find a pattern on a scarf somewhere with some green in it, or an old plaid shirt, but that's it. It's a color I've long avoided. Maybe because I'm afraid it will draw more attention to my all thumbs 5'11" frame? Or don't have the confidence that my skin tone can pull it off? I'm asking you these questions. Why aren't you answering, CAMI?
Recently I was gifted a mint green t-shirt, and at first I thought, oh no. How do I not show the confusion I'm feeling inside? I covered it up pretty well. Quickly pointed in the opposite direction and said, "LOOK! A YETI!"
But I couldn't have been more wrong. The color doesn't look that bad on me. In fact, I'm having a hard time not wearing it every single day and then to bed at night because the color is so invigorating. Now I want to buy everything in green. And not neutral green. Green green. Deep, luscious green. Neon green. Ate too many apples and now I'm shitting Granny Apple green.
1. Swingline Fashion Stapler
$8.57
2. Lite Source Ceramic Table Lamp
$120.33
3. Graduated Gem Drops $34
4. Fitzwell Jen Ballet Flat $69
5. Kenneth Jay Lane 18-karat gold-plated necklace $99
6. Kate Spade Green Ostrich Leather Clutch
$189
7. Sephora Color Charged Graphic Lacquer $10
8. MOR Cosmetics Sugar Body Scrub $20
9. Iris & Ink color-block cashmere sweater $198
10. KitchenAid Artisan Series 5-Quart Stand Mixer, Green Apple
$348
11. Windowpane napkin $8
12. Orla Kiely Shoulder Bag, Apple
$194