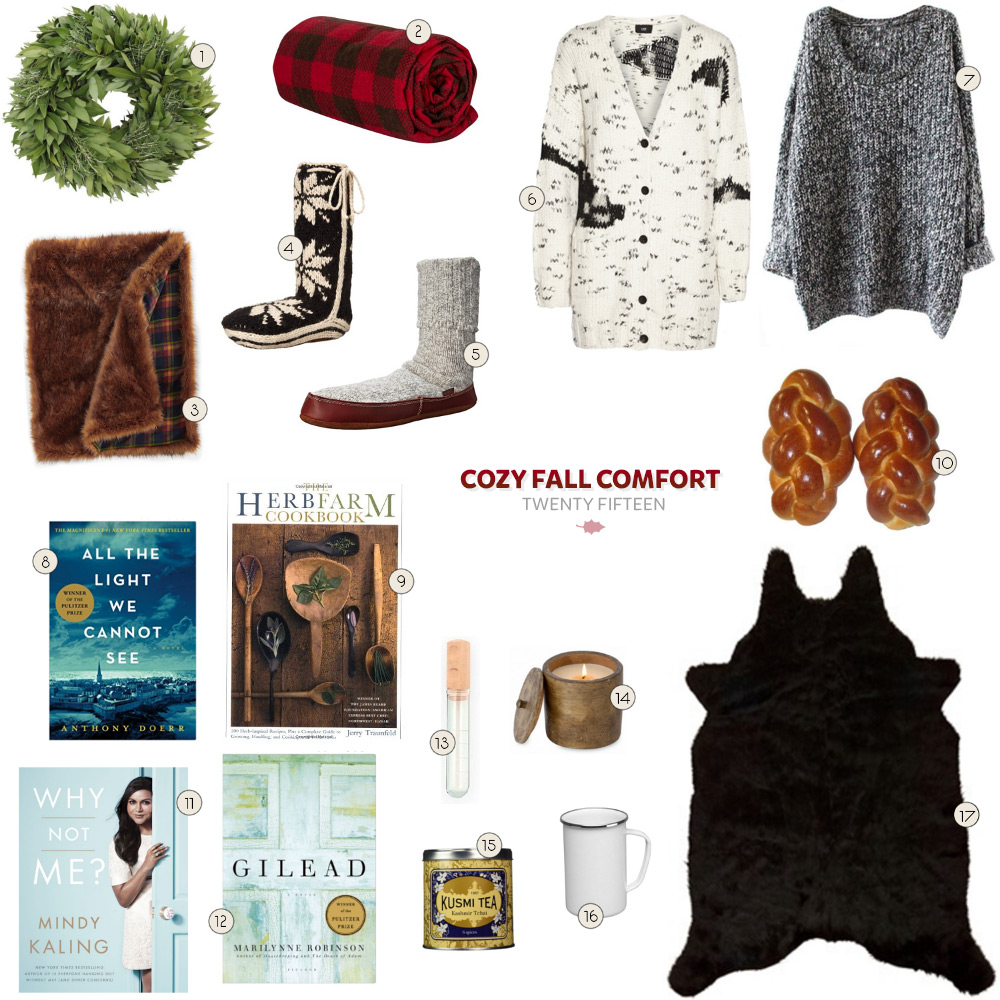 As much as I prefer summer weather to the brittle and unforgiving season ahead of us, I'd wear fall and winter clothes year round if I could. However, sometimes I get a little claustrophobic when wearing long-sleeved shirts and have once or twice had a total freakout in public, like I've been buried alive, that kind of thing where I want to claw my way up and out of the grave of the awful garment smothering my torso, and oh my god, now that I've gone back and read this sentence I have such a deeper understanding of my older child.
Also, I'm an olympic snuggler, so I'm looking forward to fires, that one faux fur throw I bought on sale in 2009, and watching a shit ton of Netflix with Marlo on Saturday mornings. Right now we're on a "Little Princess" kick which I so much prefer to the show she was watching last week with catty pink ponies who talk to each other as if they can't even while smacking a wad of gum, and there I am involuntarily making a silent gagging face and jerk off motion, because yes, a cartoon deserves my unmitigated rage.
Yep. I'm still all over the place. Hi!
1. Real Bay Leaf Wreath with Rosemary
$34
2. Brown and Red Buffalo Check Blanket
$19.95
3. Faux Fur Reversible Throw $206.50
4. Woolrich Chalet Sock Boot
$48.01
5. Acorn Unisex Slipper Sock
$26.11
6. Nash Intarsia-Knit Cardigan $177.75
7. SheIn Oversized Sweater
$19.77
8. All the Light We Cannot See by Anthony Doerr
$15.29
9. The Herbfarm Cookbook by Jerry Traunfeld
$34.27
10. Beigel's Braided Challah – Pack of Two
$17.10
11. Why Not Me? by Mindy Kaling
$15
12. Gilead: A Novel by Marilynne Robinson
$6.93
13. Kikkerland Tea Infuser Tube
$11
14. Himalayan Candles Soy Candle in Bourbon Vanilla
$19.99
15. Kashmir Tchai Tea
$28.50
16. Enamelware Tall Coffee Mug
$14.24
17. Faux Fur Freeform Rug $299.99