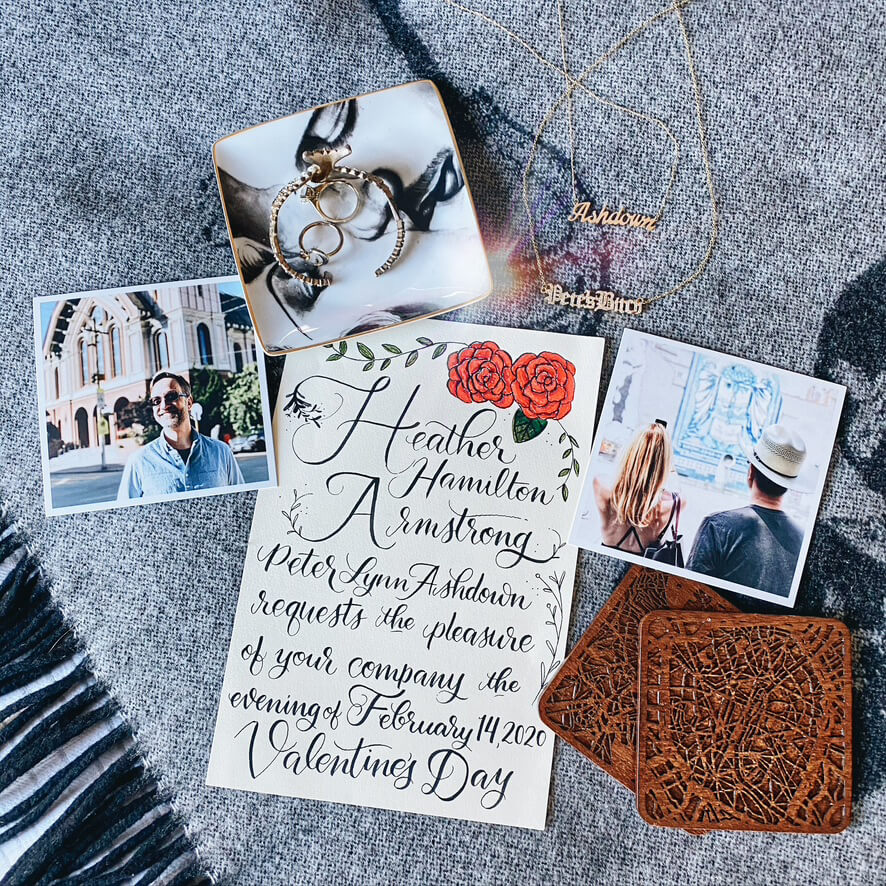 Now, who would publish a Valentine's Gift Guide not only this close to (squints eyes very narrowly, ten minutes shy of it?) Valentine's Day but also with: PARENTS CAN WE PLEASE NOT RAISE ANOTHER BRETT KAVANAUGH. That would be me. Hi, have you met me? If you haven't, let's just put it this way: a coyote and a badger join forces, disappear into a tunnel, and when they come out of the other side they are followed by seven skunks, a gerbil the size of a sedan, and a hyena with a saddle strapped to its back. And I am riding it while feasting on the liver of roadkill.
Also. Y'all. This shit is getting rill, rill old.
In case you had not heard, my partner (UGH I CANNOT STAND THAT WORD — so I am going to stop the parentheses right now and say B O Y F R I E N D. My boyfriend is not yet divorced. Scandalous, right? So salacious! So indecent. I am not keeping a secret from you. I am not hiding his marital status from you. It's just so fucking irrelevant to who we are as a couple. And sneaky little gits like to think they are being super devious by going into my comments everywhere to reveal that I am trying to conceal a deep and dangerous and explosive detail that could UNRAVEL THE FABRIC OF THE UNIVERSE.
He's not yet divorced.
Wait. Let me repeat that: He is not yet divorced.
Was that climactic enough? No? How about this:
If anyone googles my name or his name you're going to find all of that shit. This has never been a secret and so this little game that they think they are playing is so mindless and stupid that I wish them better for their lives. I do. Like, maybe go volunteer at a homeless shelter or, you know, get a job.
Go get. A. Job.
And yes, this is a Valentine's Day Gift Guide, but because some of you may be in situations that make this specific day kind of painful, let's just call it Ideas For Things To Treat Yourself And Also I Now Have A Great GrandNiece So I Can Buy Baby Things Without Wanting To Scream At That Baby To Go The Fuck To Sleep. And please do follow along because we're about to dive head first into a maelstrom of tangents. But note! I did see my therapist recently, and maybe because I have started meditating every morning soon after Coco died — oh fuck, yes, I DID, and holy GOD! Not only do I feel my feelings, I see them in technicolor. I SEE THEM! You guys weren't lying! — when I walked into her office and sat down, she looked at me and said, "Before you say anything, I have never seen you more centered. It's all over your face."
So you're prob-ly gonna think I'm off my rocker again, and I encourage you to. We work well together that way.
Especially when I do this: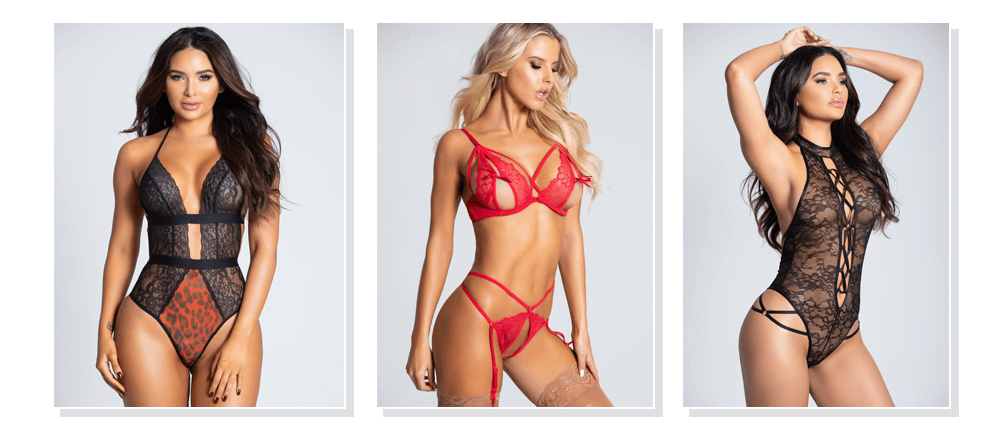 Why the Brett Kavanaugh all caps rant? And why would I post these women's bodies in lingerie when talking about him? Because dudes need to know that it doesn't matter one iota how a woman is dressed, you treat her with respect. Period. End of paragraph.
Buy this lingerie for yourself. It feels good to wear it. And if you need suggestions for tasteful porn, I am your gal. Trust me on that one.
SO. BACK TO SQUARE ONE. I'm pretty sure that we are rearing armies of Brett Kavanaughs. Our generation should know better. We should be better. And I will not get into specifics because, oh, those parents don't want you to know that it's their son using suggestive and demeaning and deliberately abusive language to inflict pain on their peers. Also, I know this phrase is overused, but it really is the most useful way to express the primary thing that grief has done to me: I have no fucks to give anymore. Zilch-oh fuck-ohs. You need someone to give a fuck? Go make a criticism of Bernie Sanders on twitter and a whole bunch of dudes will show up on your lawn with grenades except they will have no idea how to use them.
Butcherbox Surf and Turf: New members receive 2 lbs of wild-caught salmon and 2 grass-fed filet mignons (6oz) for free in the first box!


Epson Expression Photo XP-8600 Wireless Color Photo Printer with Scanner and Copier
Eco Gloves
Bump Box

In the Garden: An Illustrated Guide to the Plants of the Bible
SleepingBaby Zipadee-Zip Swaddle Transition Baby Swaddle Blanket with Zipper
Sock Ons
I Am Love: A Book of Compassion

The combination of Coco's death and meditation has caused this deficit of fucks to give. Because when I start to feel anger or rage this happens: My body wants to be angry, it wants to feel the anger. My mind tries to stop it, but it has been terribly unsuccessful. And so I stopped fighting it. I realized that this sudden eruption of anger is trying to lead me somewhere. I think I know exactly what it is trying to tell me — I SEE DEAD PEOPLE — but I'm going to save that for another day. You'll have to wait for that revelation. Didn't you know I'm a tease? I'm coming after YOUR husband next. Which reminds me…
For men? Hmm.
Ballsy Men's Activated Charcoal Ball and Body Wash


So, yeah, I went through a period after Coco's death — did you know that my dog died? No? My dog died. — when I could not sleep. Nope. Sleep was as distant a memory as the day we picked up that puppy and she sat in my arms in the front seat of the car and trembled the entire way home because she'd never been away from her litter. Did that make you cry? Good. I need company.
I'd fall asleep, wake up 20 minutes later and be up for the next five hours or, you know, all night. This lack of sleep will cleanse your immune system so thoroughly of all its toxins better than a hospital-grade enema kit will unclog a blockage that has caused you to go 10 days without pooping. Oh! Do we go there? Hm. Not sure yet. Although — and see? I'm not sure this is tangential enough just yet. I'll work harder! — if you suffer from methane SIBO I have some things to tell you. First thing? I don't care how hot your Brazilian gastroenterologist is, he's not going to take you seriously when you say SEE-BOH and will instead stick a gloved finger up your butt. Sorry about that!
Isabelle Grace Little Black Heart Necklace
Mionetto: Prestige Brut, Prestige Rosé Extra Dry, Luxury Cartizze DOCG
Isabelle Grace Birthstone Pebbles Necklace

That lack of sleep let a virus take my body down so hard that for the first time in, what, a decade? Longer? I was in bed for four days. I tried to get up and walk and would actually fall over like the lady in the I'VE FALLEN AND CAN'T GET UP commercials. Womp, womp.
Fever dreams and sweat and body aches and total misery, that was my cleanse! I didn't throw up, but you know how you experience that tiny ten-minute respite of relief after you throw up when you're really nauseated? I was kind of craving that respite. And in my delirious state I tried to think of things that would make me throw up even though I wasn't nauseated. Which reminds me: One should always make important decisions when attacked by a virus! Fire your financial advisor! Go get sick and start selling off stock! Exclamation point!
I have tried to piece together that week and the week before it and, OH RIGHT. My daughter turned 16 years old. And I wore a bikini at a hotel pool and went swimming? Was that a fever dream? Marlo assures me that it was not. You want to know what else wasn't???????
Yes. Shut up. That sentence deserved seven question marks.
JON ARMSTRONG JOINED ME AND PETE AT A TABLE NEXT TO THE POOL FOR OVER FOUR HOURS. Listen, no, seriously. This is important. We ate French fries and swapped stories about what it is about both of our children that make us stop and go, "I divorced that!"
MERLE NORMAN: KISS & HUG LIP GLOSS
Notion: Smart CBD Delivery Lotion
SAINTS & SINNERS VELVET DIVINE STYLING POTION
Rejuvenate by Rejucream
Masque Bar Black and 24k Gold Face Mask and Cleanser Kit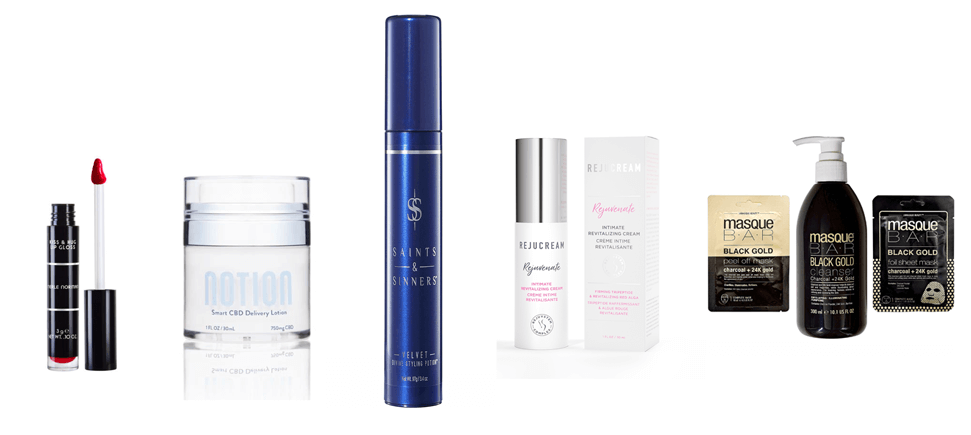 Sneakz Organic Veggie Nutrition Milkshake, Chocolate
Pillar Learning Codi AI Smart Educational Robot for Kids
Piggy Paint Nail Polish
Thames & Kosmos Rainbow Gummy Candy Lab

Decocrated Home Decor Subscription Box
Dinnerly

And honestly, it was glorious. To be able to laugh and nod and say, "You know when she does this? She sounds like she grew up in a trailer. In Kentucky." Or, "Please, I beg you, what do I say to her when she is in her panda bathrobe and has been staring at the cereal in the pantry for over ten minutes like she's hypnotized? I've tried screaming, 'FIRE! FIRE! FIRE!' and when that doesn't even make her blink I realize she is possessed by the soul of her father."
AND WE LAUGHED AT OURSELVES.
Feltman Brothers Clothing for babies and toddlers

Hold The Magic
7th Heaven Peel Off Facial Mask Variety Pack
Darice Silver Metal Marquee Letter
EverSmile WhitenFresh On-The-Go Teeth Whitening & Breath Freshening Spray

But then! Guys. GUYS! It snowed over 18 inches on Leta's birthday. We couldn't go out for dinner as we had planned to do, so we had to come up with something at home and my mother must have been praying for Jon because he somehow made it to the house without getting lodged in a tree trunk we all sat around the table together and celebrated that wonderful girl.
AND WE LAUGHED.
By my calculations, I didn't include nearly enough tangents, but I think the fact that Jon and I can laugh with each other and at each other and at ourselves is the exact way a Valentine's Day-themed post should end. We got here. I know that not everyone can or will, but Jon and I did. And I am so happy that we did. I am so grateful that he's been so open to us arriving at this very special place.
Mommy Blogging turned 16 years old this month and the divorced parents of The Mommy Blogging Baby who refused to walk because she was too stubborn have finally remembered the good times they had and why. And many thanks to our partners who are not threatened that we share far too many inside jokes about Steely Dan that no one will ever get.