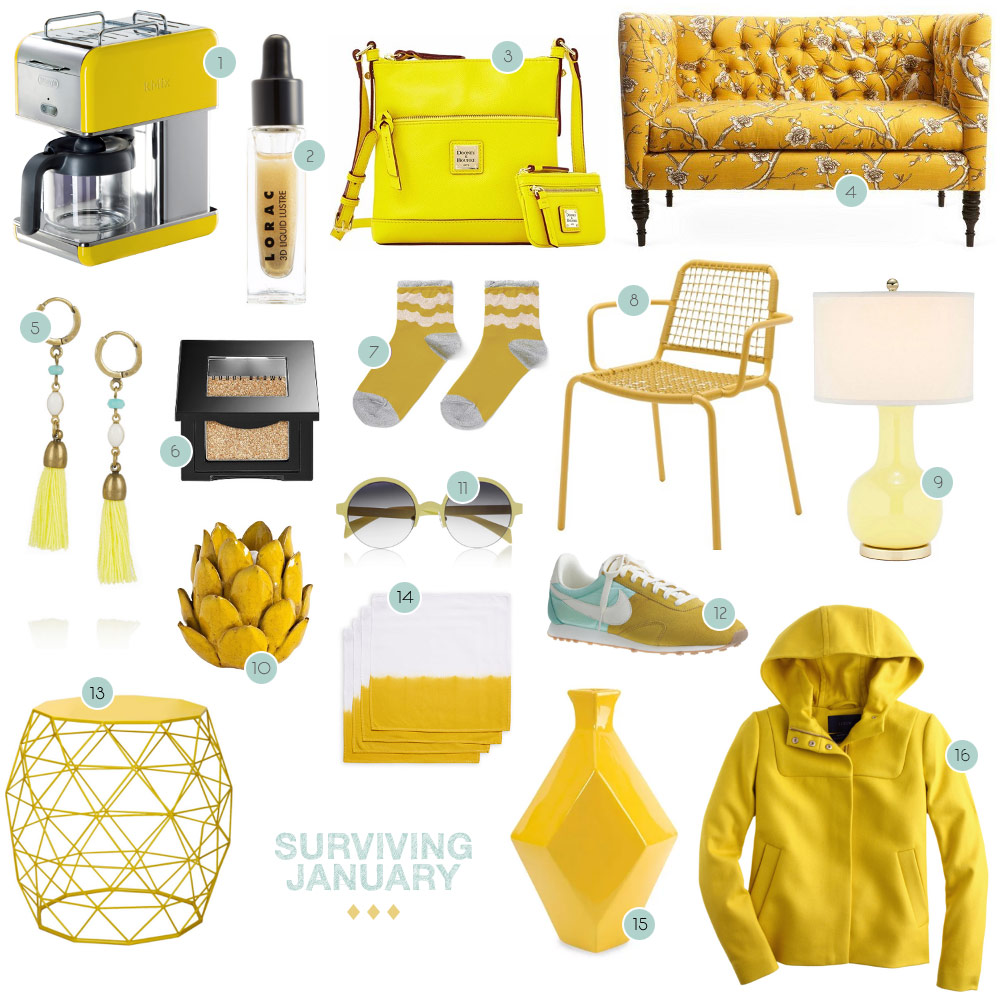 At the end of December Salt Lake got hit with a two-day snowstorm much to the delight of all the skiers and snowboarders and people who are generally psychotic. I overheard someone at the grocery store say to the clerk, "Well we finally got some snow around here!" As if it was such a relief. What a horrible person.
Right now it's pouring rain, and earlier when I was picking up some supplies for the girls' lunches the clerk made some small talk about the weather.
"A bunch of us were saying it feels like we up and moved to Seattle," he said.
My hoodie was soaked just from walking from my car to the front of the store, so I nodded. "It hasn't rained this hard here since… ever?"
"Right?" he said in agreement. "Well, at least it's not snowing. I'm so glad I didn't have to shovel snow out of my driveway this morning."
Oh my god I wanted to hug him so hard, but instead I just said, "You, my friend, are my favorite type of person."
Really could use some sunshine right about now.
1. DeLonghi Kmix Coffee Maker
$163.58
2. LORAC 3D Liquid Lustre Eye Shimmer
$16
3. Dooney & Bourke Leather Letter Carrier with Coin Purse
$89
4. Elizabeth Tufted Yellow and Cherry Settee $859
5. Isabel Marant Gold-Plated Howlite and Tassel Earrings $115
6. Bobbi Brown Sparkle Eye Shadow
$27
7. Hansel From Basel 'Wave Sparkly' Ankle Socks $15
8. Nomad Stacking Armchair $215
9. Evelyn Table Lamp $179
10. Artichoke Candle Holder $39
11. Italia Independent Round Frame Metal Sunglasses $61
12. Nike's Vintage Collection pre-Montreal Racer Sneakers $59.99
13. Adeco Round Iron Side Table
$49.99
14. Dip Dye Napkins $25
15. Chantal Ceramic Vase $35
16. Wool Melton Hooded Bib Jacket $268