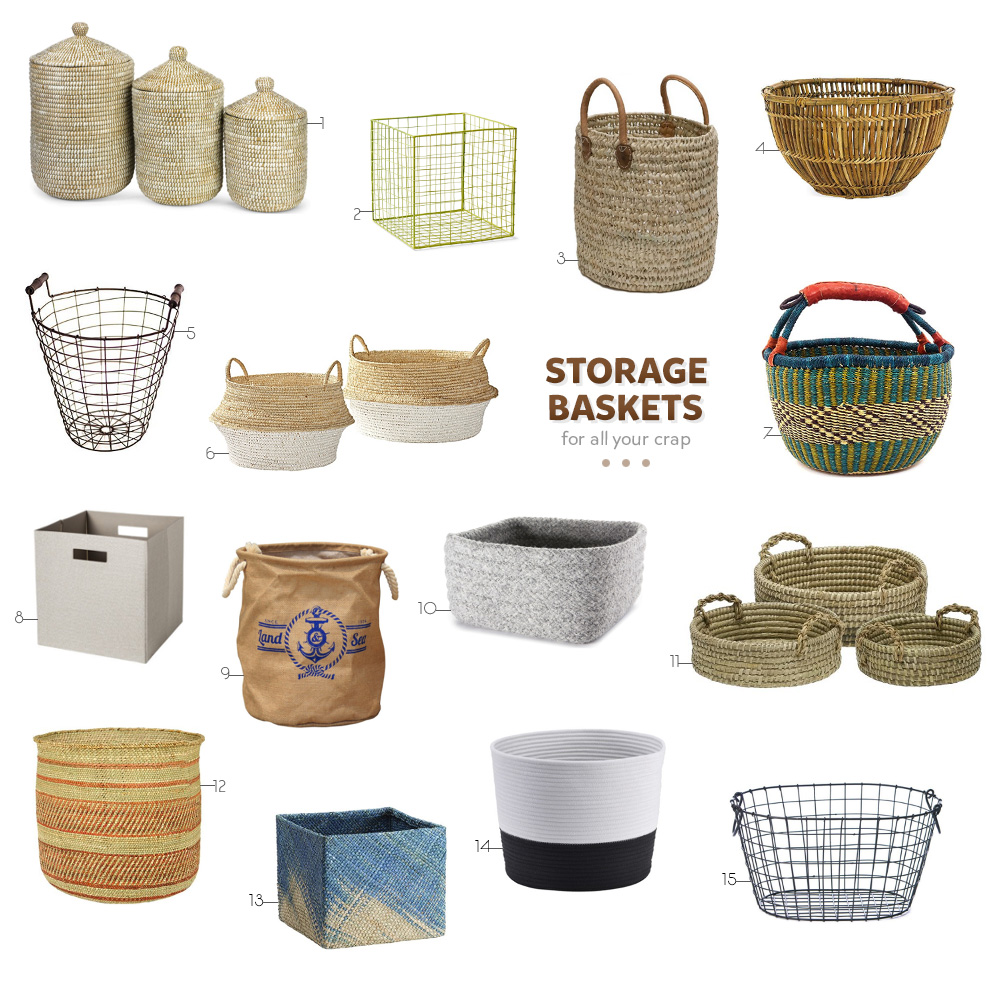 Every year when the kids go back to school I get that same itch I get in the spring to clean out everything, and that means waiting until both girls are not home and packing up every single thing they haven't touched or talked about in six months and giving it away. You cannot whittle down a toy collection by asking your child, "Will you still play with this?" No. They will always fall to the ground, clutch whatever piece of junk it is and accuse you of murdering entire litters of kittens.
I find that baskets are the perfect way to store kids' toys and shoes and, you know, all that stuff that collects in piles underneath them. Maybe because I'm lazy. I don't care what the reason is, I can just throw what I have saved into a basket and not position it perfectly on a display shelf. You want that one particular Barbie? Go look in the Barbie basket. You want the tiny half-inch shoe that came on the foot of your Polly Pocket two years ago? Go look in the garbage in the Polly Pocket basket.
I have so many of these baskets scattered throughout the house. And as you might guess, one is filled to overflowing with stuffed puppies.
1. Aria Seagrass Basket, Set of 3 $95
2. Wire Neon Basket $12
3. Moroccan Straw Round Bag w/ Leather Handles
$27
4. Cottage Basket $52
5. Wire Egg Basket
$16.99
6. Round Belly Baskets, Set of 2 $98
7. Fair Trade Ghana Market Basket
$28.50
8. Threshold Storage Bin $12.99
9. Nautical Jute Linen Round Storage Basket
$19.90
10. Wool Blend Storage Basket $55
11. Hand Woven Round Reed Trays, Set of 3
$25
12. Woven African Iringa Basket
$65
13. Larget Milk Crate, Set of 2 $39.98
14. Coiled Rope Basket $24.99
15. Oval Wire Basket $25