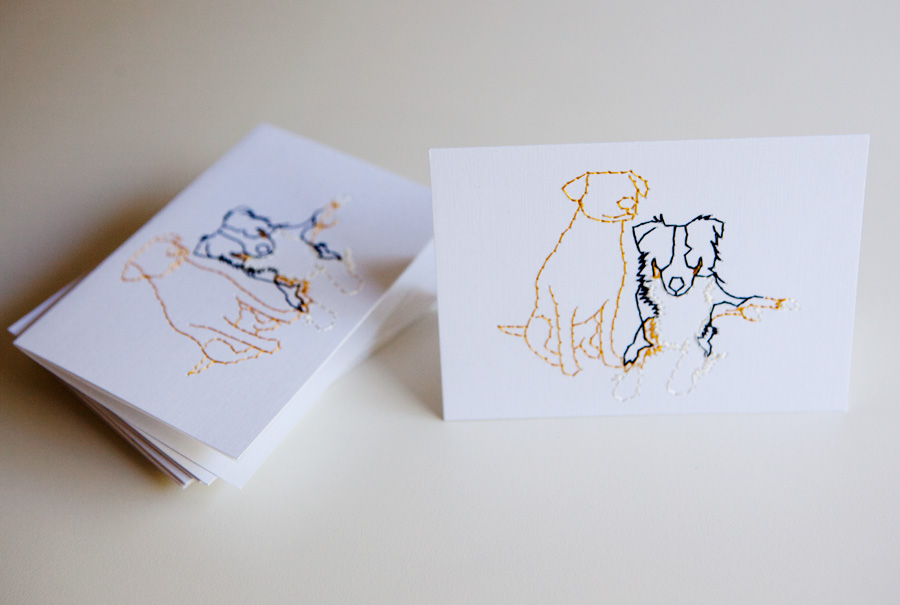 A little over two years ago I featured Jeni Shirley's work after receiving one of her cards in the mail. She's a fellow Utahn who has built a small business out of hand-stitching intricate images onto cards. It's called Stitched and I love it so much I want to wrap my arms around it and SQUUEEEEZE.
I try to send thank you notes to people who send me nice things in the mail, and I was looking for some stylish cards to give the notes a little something special. That's when I remembered that one time I saw her card and fell over.
Can you even believe this? I just don't even know where to begin. I will use them as thank you cards, yes, even though every part of me wants to frame each one and hang them in a symmetrical pattern on the wall above my bed.
Each card is a little piece of art. And it's just so damn accurate. If anyone who has seen photos of my dogs were to come across one of these randomly they would instantly know it was Chuck and Coco.
SQUUEEEEZE.