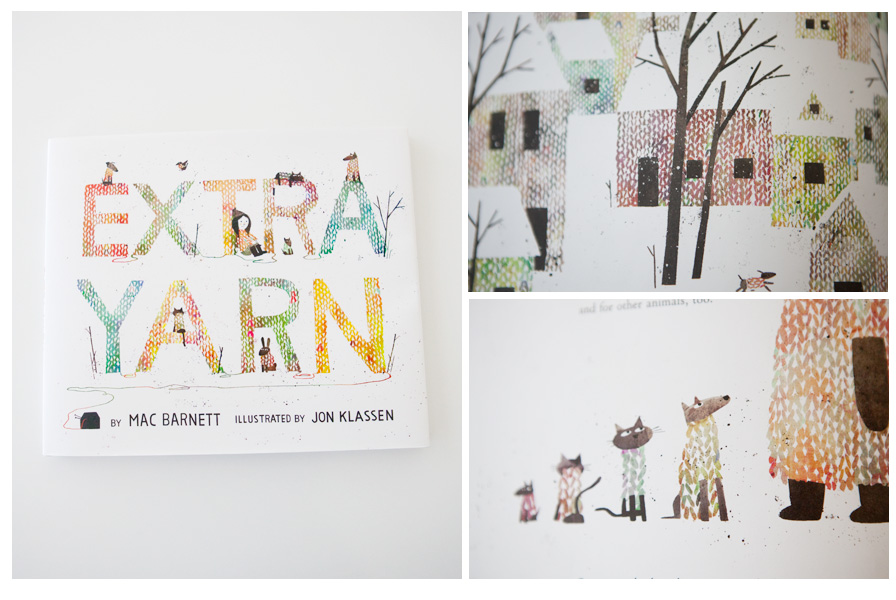 Over the weekend I organized Leta's collection of books (this is what it looked like), and I found so many charming works that I didn't even know were stuffed in there somewhere. I thought I'd feature some of my favorites over the next few weeks.
This first one is called Extra Yarn (by Mac Barnett and illustrated by Jon Klassen). A girl named Annabelle finds a box filled with yarn, just an ordinary box that ends up transforming an entire town. It's a simple story about kindness with perfectly humorous illustrations. And this has to be one of my favorite Amazon reviews ever: "For heaven's sake, it's a kids' book about yarn bombing. Need I really say more?"
Yarn bombing, Y'ALL.