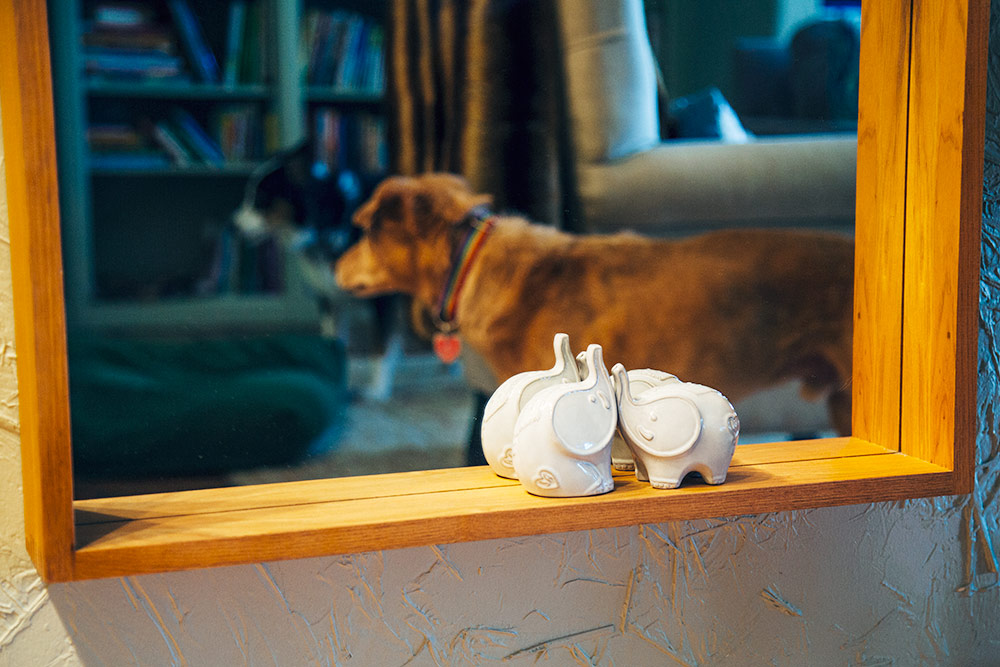 On Sunday when I had those few hours to myself I also hung the mirrors that had been in storage for almost five years. The width of the ledge of this mirror is a perfect place to feature a Christmas present from a friend (someone who has a very good sense of humor when it comes to my mistakes), these Jonathan Adler elephant salt and pepper shakers
. Of course, the dogs saw me walking around with the camera, and whoomp there they are.
I also hung some photos and other decor in the living room to make the place feel a bit warmer, and as the Mormon's might say, it totally lifted my spirit. Like a fire is burning! The latter-day glory is begins to come forth!