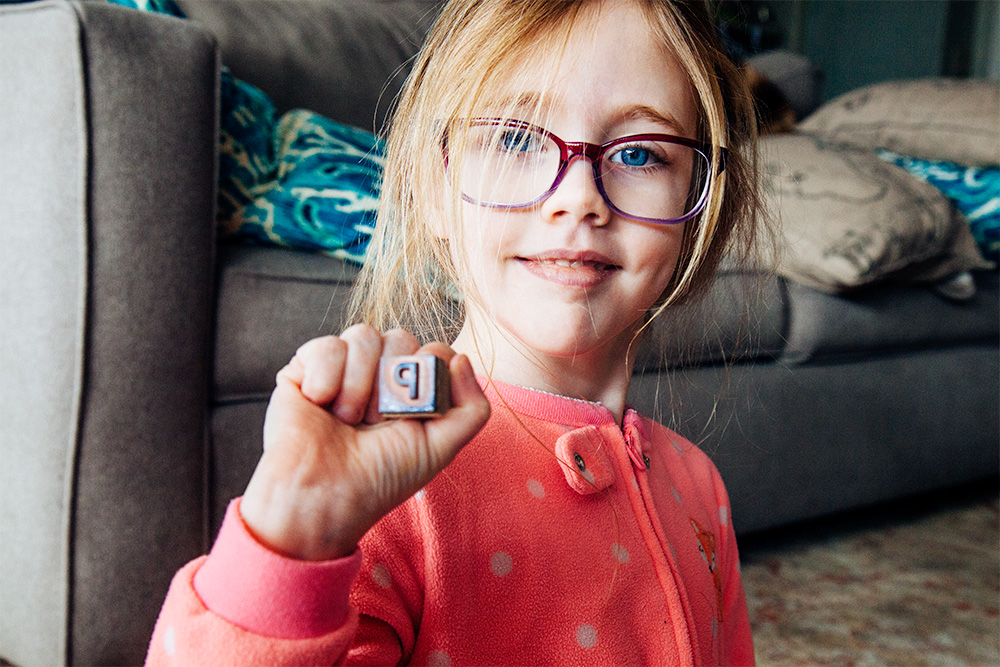 Santa brought Marlo this alphabet stamp set
for Christmas so that we could inject a little fun into figuring out how to sound out letters and words. She's just not nearly as interested in reading as Leta was at her age, so I've had to find creative ways to encourage her. Hanging her upside-down over the toilet just wasn't working.
Yesterday she sounded out "mom" and "dad" and "fox" and "dog," and here I'm helping her stamp out the letters to her favorite color: purple. I didn't know how to explain the "e" at the end, so I told her that much like a silent "e" at the end of a word there is so much in life that is just totally batshit insane.