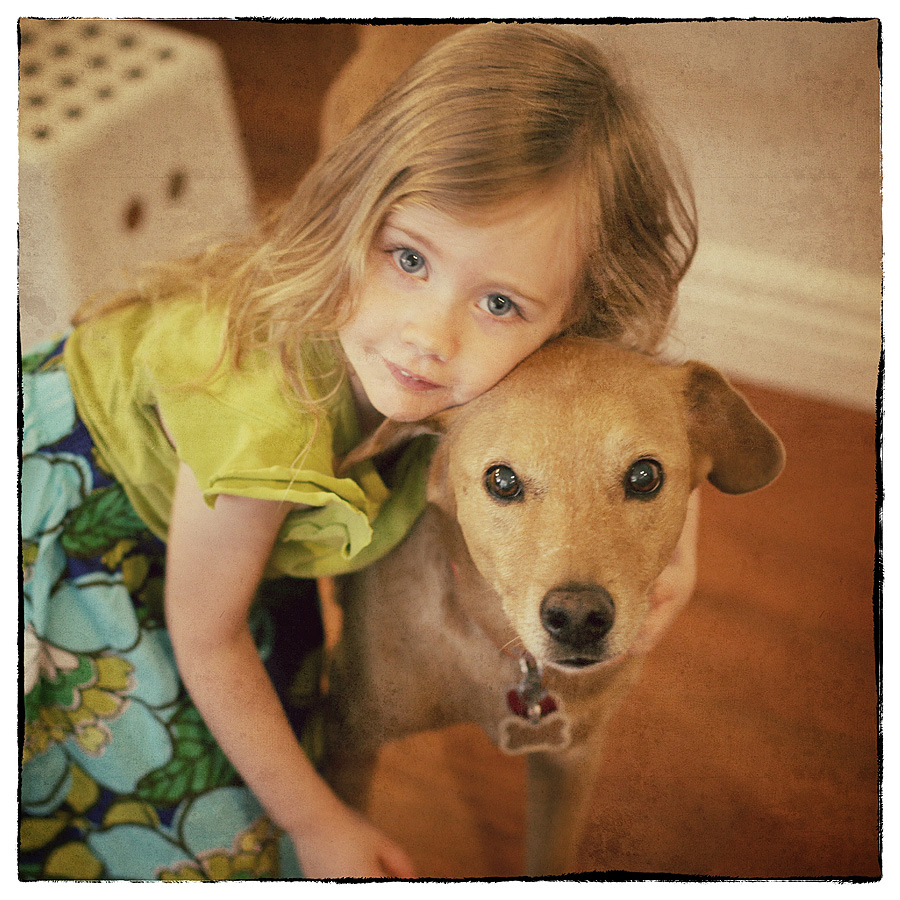 I think I have a whole memory card full of some variation of this photo. The kid loves her dogs, and if forced to admit it they'd probably say they don't mind.

click image above to see the photo on dooce.com
by dooce in Daily Chuck
© Armstrong Media, LLC. All rights reserved. Originally
published by Heather B. Armstrong for dooce.com as Unconditional squeezes. This post
cannot be republished without express written permission.