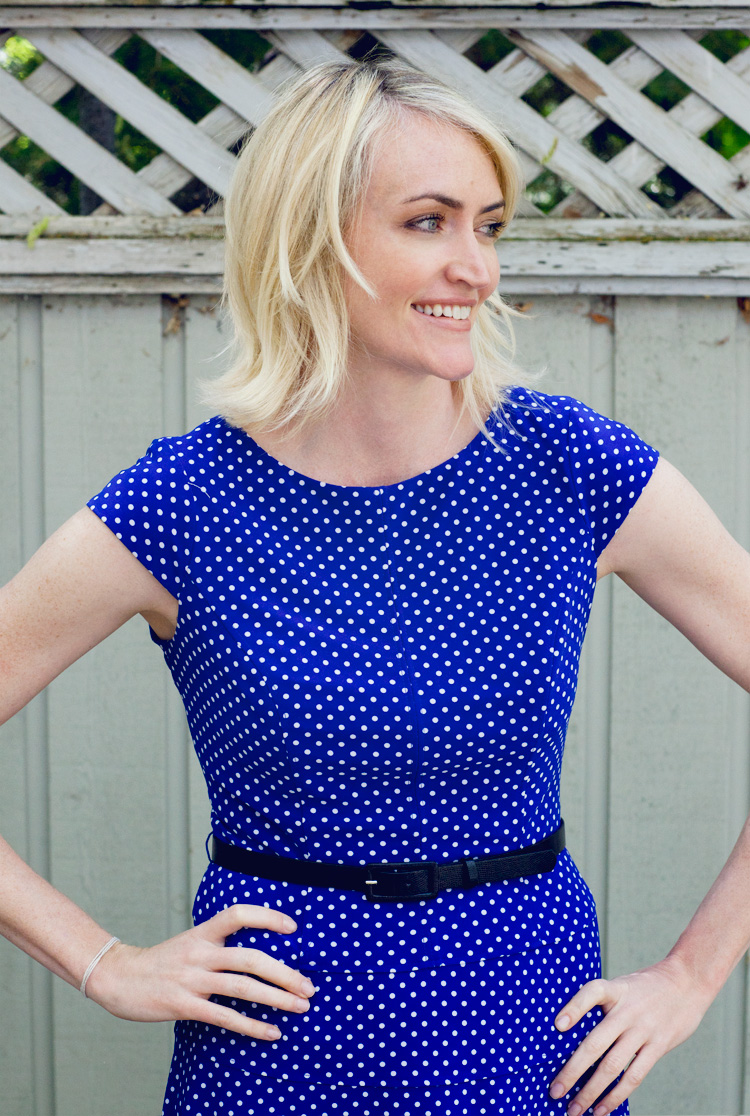 Yesterday I hit a wall. Or maybe the wall tumbled on top of me and I just stood there without covering my head. Point is: I was not feeling like this photo yesterday. Turn it upside down. There. I was frowning with my teeth.
A little over a week ago Cami came over to take some new head shots of me because my hair hasn't been this long in over four years. I took a selfie in the bathroom mirror almost a year ago that I have been sending out when people ask for a bio and a photo. People flipping through the list of speakers at an event would most likely get to my page and think NICE BATHROOM, BLOGGER.
This is one of the two dresses I bought to go to meetings in NY earlier this month, an Anne Klein cap sleeve polka dot dress.
It's the one I wore the day I had to hail a cab in the pouring rain, and it held up like a superstar. Very comfortable, super flattering, and I'm in love with the color. Added bonus: it's not workout clothing. Leta came home from school and tripped over her feet when she saw me.
Today I'm going to try to find this expression again. The fact that I don't have to get on an airplane is already helping.