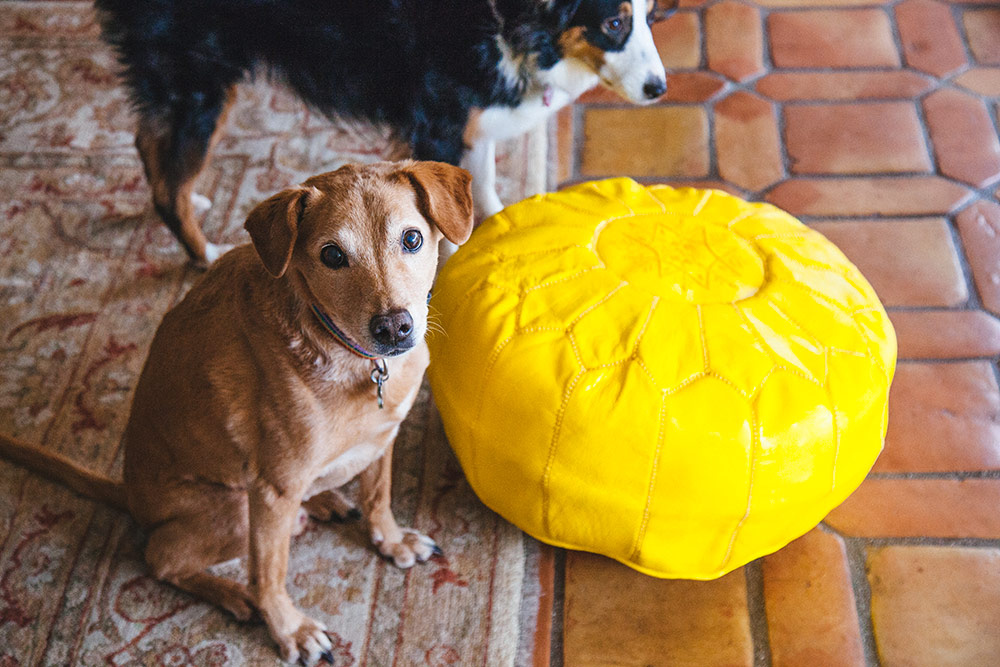 A couple of weeks ago I ordered this Moroccan pouf
to add to the yellow accents in my living room, something to help me survive Janurary. Except that I didn't notice that it says very prominently "UNSTUFFED." Meaning it arrived flat as a pancake.
Which reminds me:
At first I thought I'd just stuff it with old towels and t-shirts, but then I remembered that when I cleaned out the girls' toys a few months ago that I gathered over two bags of stuffed animals that they hadn't played with or seen in months. Do I derive great pleasure that they have no idea they are sitting on top of old stuffed puppies when they perch here after school to relax?
Let's see: