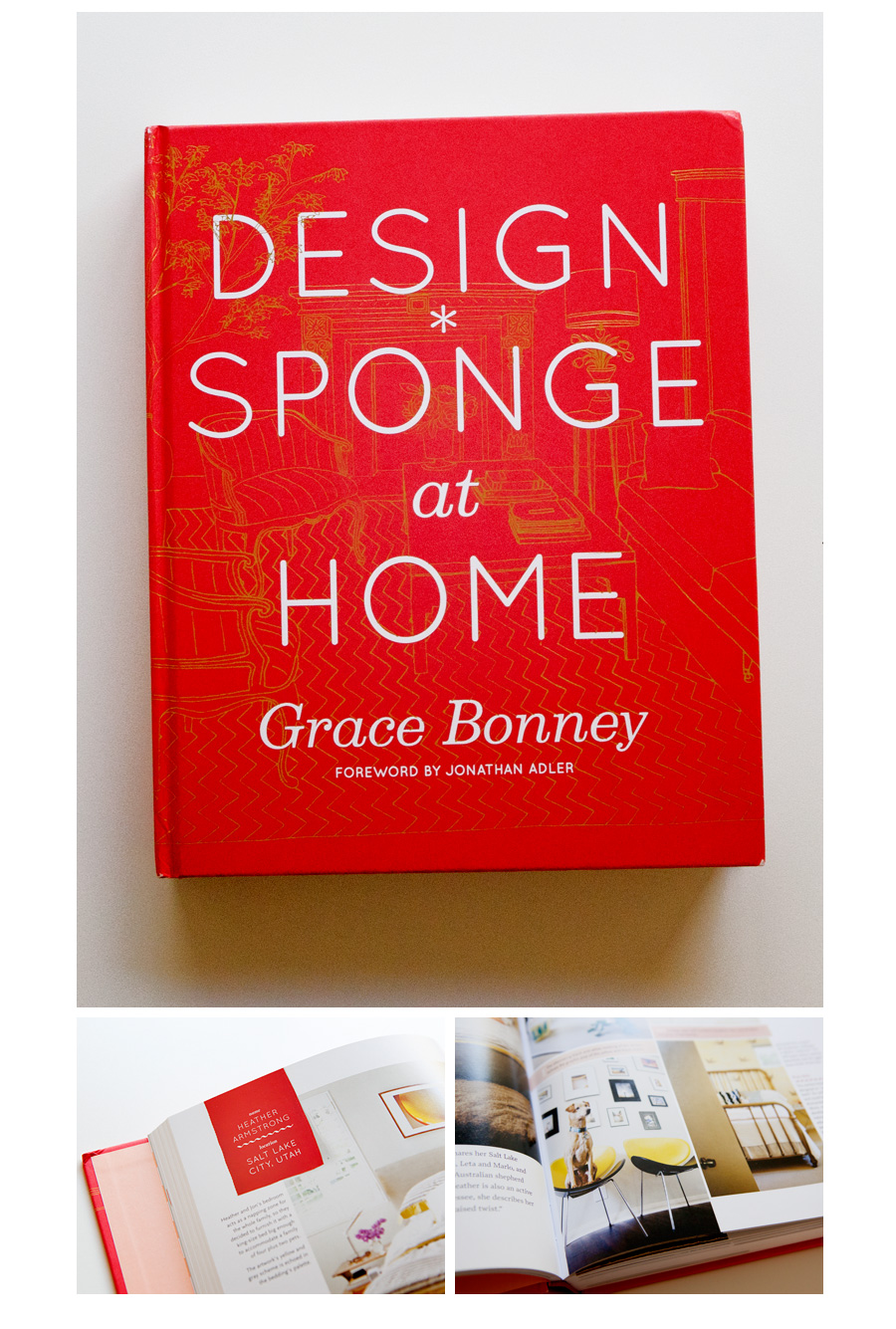 It's finally been released into the world! Grace Bonney, founder of the wildly successful blog Design*Sponge put together this incredible 400-page resource of interior design, DIY projects, before & after makeovers, tips on modern flower arranging, and step-by-step design tutorials: Design*Sponge at Home
.
She asked me a few years ago to submit some photos of the house we were living in at the time, but I had no idea that those photos would make the final cut of the book. You cannot imagine the squealing that happened as I was flipping through the pages and landed on our home. Leta was SO EXCITED and then a little sad because it made her miss that house. But then she was all OUR HOUSE IS IN A BOOK! WE'RE FAMOUS!
This book is unreal, and I can't imagine how Grace put the whole thing together with everything else going on in her life. Many congratulations to her for the amazing result of all that hard work.