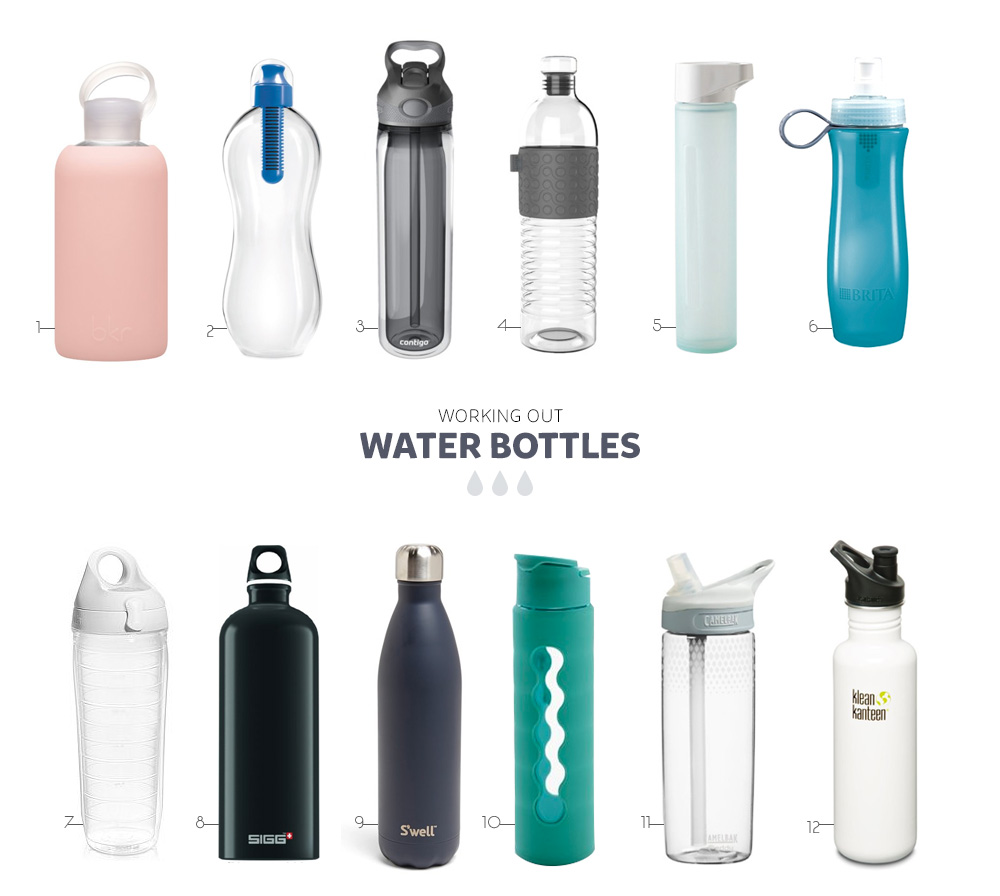 At the old house we had a water cooler/filter that chilled and heated water instantly. Leta got very used to having ice cold water at her fingertips, and here she's become very frustrated that she has to walk over to the refrigerator to fill a glass with ice in order for her water to achieve the right temperature. Life is hard in America.
That water cooler was an indulgence that I didn't want to pay for when I moved, especially since there are so many water bottles that come with built-in filtration systems. I carry a water bottle with me everywhere I go, a habit I started14 years ago in Los Angeles when I started working out on a regular basis. I prefer water to any soft drink, to tea or juice. It's one of the healthiest changes I ever made to my life considering I used to drink 64 ounces of Diet Dr. Pepper a day in college.
Here are a variety of options out there, some wide-mouthed so you can add ice, some with filters, some with straws, some double-walled, some glass. They're great for working out, but of course they're also very good for replacing disposable bottled water and therefore better for the environment. Water bottles are so damn liberal.
1. bkr® bottle : bubbly glass water bottle
$28
2. Bobble BPA Free Water Bottle
$12.99
3. Contigo Waveland Double-Walled Water Bottle $14.99
4. Ello Percy Glass Water Bottle $12.99
5. Glass water bottle $20
6. Brita Water Filtration System Bottle $9.99
7. Tervis Tumbler Drinkware $19.99
8. Sigg Traveller Water Bottle
$16.99
9. S'well 'Riot Collection' Water Bottle $45
10. Food Network™ 20-oz. Water Bottle $19.99
11. Camelbak Eddy Bottle
$14
12. Klean Kanteen Stainless Steel Bottle
$15.42