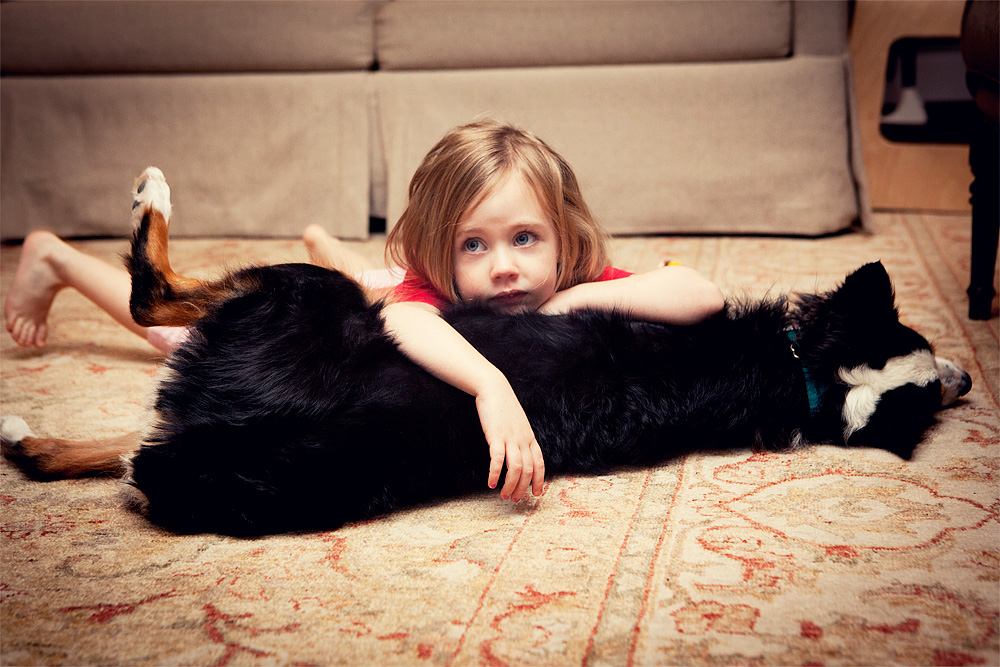 There is so much going on in this moment that I almost had a panic attack thinking I couldn't get to the camera in time. Can I just first say: someone buy this kid a zoo.
It was post-dinner, chill out with a cartoon time. And I guess Marlo noticed Coco lying in the middle of the floor and thought she'd make a great pillow. This right here pretty much sums up all the differences between my two children. One has never liked textures or smells or anything that moves. The other one happily squeals when she sees a bug, scoops it into her hand and names it Happy Bug Friend.
The kid loves animals. And Coco loves her right back. This right here is what I imagined it would be like to have children. And so today I forgive her for being a three-year-old.
Also, do you see Coco's leg? That's how she sleeps. With it hanging in the air like that. It eventually falls but she catches it without waking up. I would find this a lot more hilarious if I didn't sleep the exact same way.