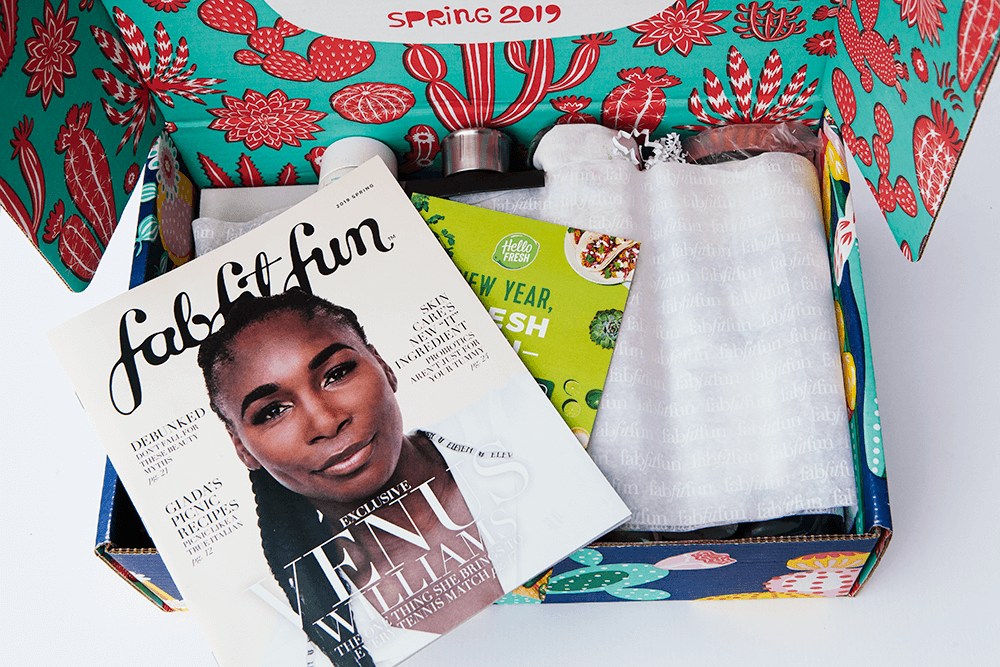 Let me first start by saying (probably to the chagrin of my general practitioner who doesn't know about this just yet unless she's reading this HI, SHANA! Oh, wait. Tangent in the first paragraph within parentheses am I delivering today or what: A few years ago I wrote about Marlo's homework in first grade, specifically about how much homework she had, and hoooooo, did I kick up a hornet's nest! Because I got a call from the principal and had to go talk to Marlo's teacher and that teacher was not pleased. Actually, let's say she was irate. Wait. Not strong enough. Enraged? She was like a black Corvette that someone has enhanced with a whistle tip on the exhaust pipe and has airbrushed with flames that streak from the front of the car all the way back to the license plate. And I felt so bad that she felt bad when all I was trying to do was write about a stuffed puppy that motivated my kid to do work. I'm totally going to get called again by the principal for writing this HI, DEBORAH! But I saw that teacher at the grocery store the other day and she looked at me and seemed as if she were still not pleased. And I had to resist running after her and saying, "But you were a fabulous teacher and Marlo loved you!" But I didn't because I don't think she ever wants to see me again let alone interact with me and in three… two… one… my phone is ringing) WHERE WAS I?
CHARCOAL! Specifically, activated charcoal capsules. I've been taking it before certain meals and all I can say is that it has totally changed my life. That's all. No big deal.
Course and trajectory of my life? Altered.
(TALK TO YOUR DOCTOR BEFORE ATTEMPTING THIS. DO NOT TAKE HEALTH ADVICE FROM A MOMMY BLOGGER. DUH.)
And now I'm seeing it in products everywhere. Which brings me to this:
Today's post is in partnership with FabFitFun, and they are offering dooce readers $10 of your first box with coupon code DOOCE10 at fabfitfun.com. You have to act fast because each season's box tends to sell out. It retails for $49.99 but always has a value over $200.
Also! In addition to the box, members gain access to members-only flash sales, on-demand videos from FabFitFunTV, and exclusive content from experts like Venus Williams, Giada De Laurentis, and Jillian Michaels.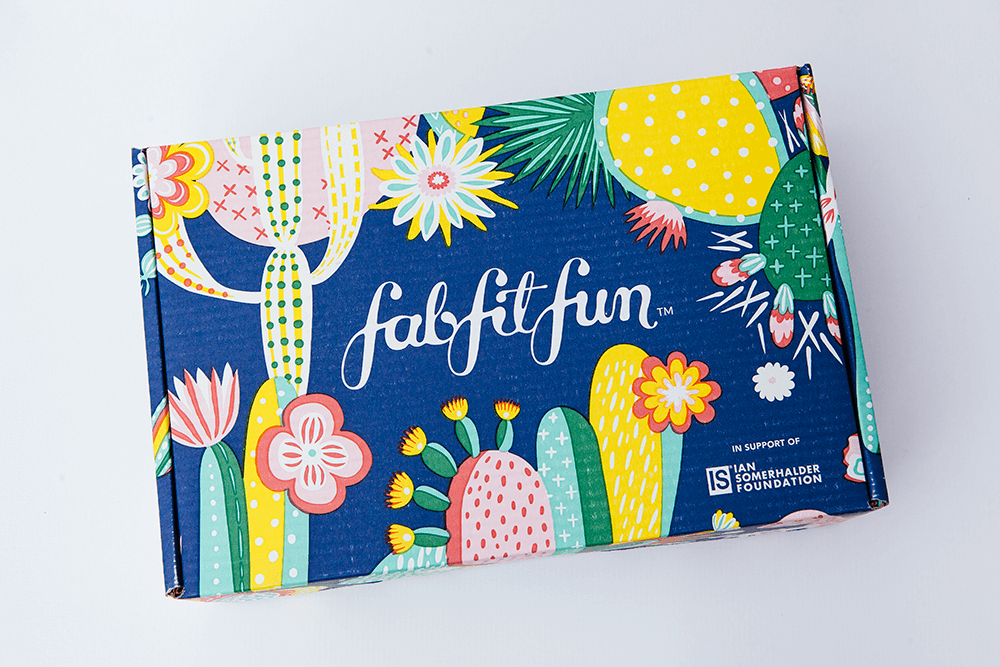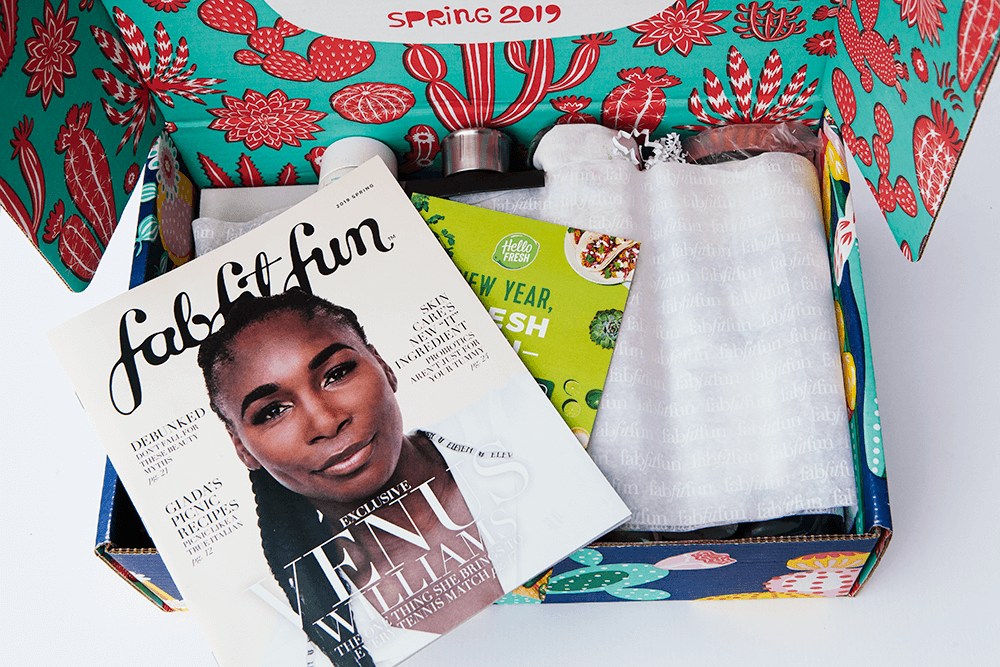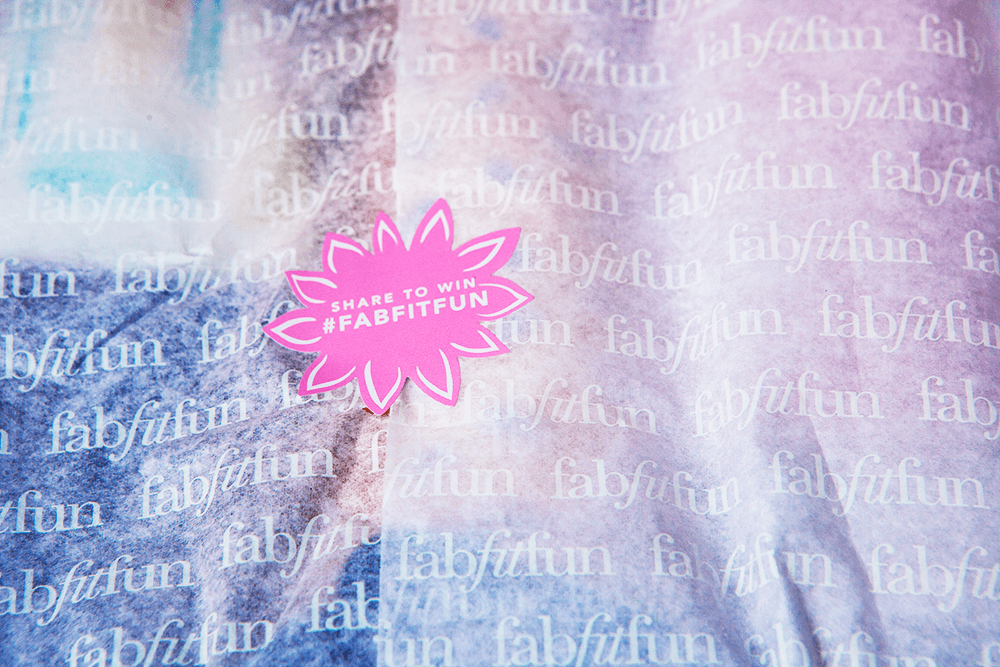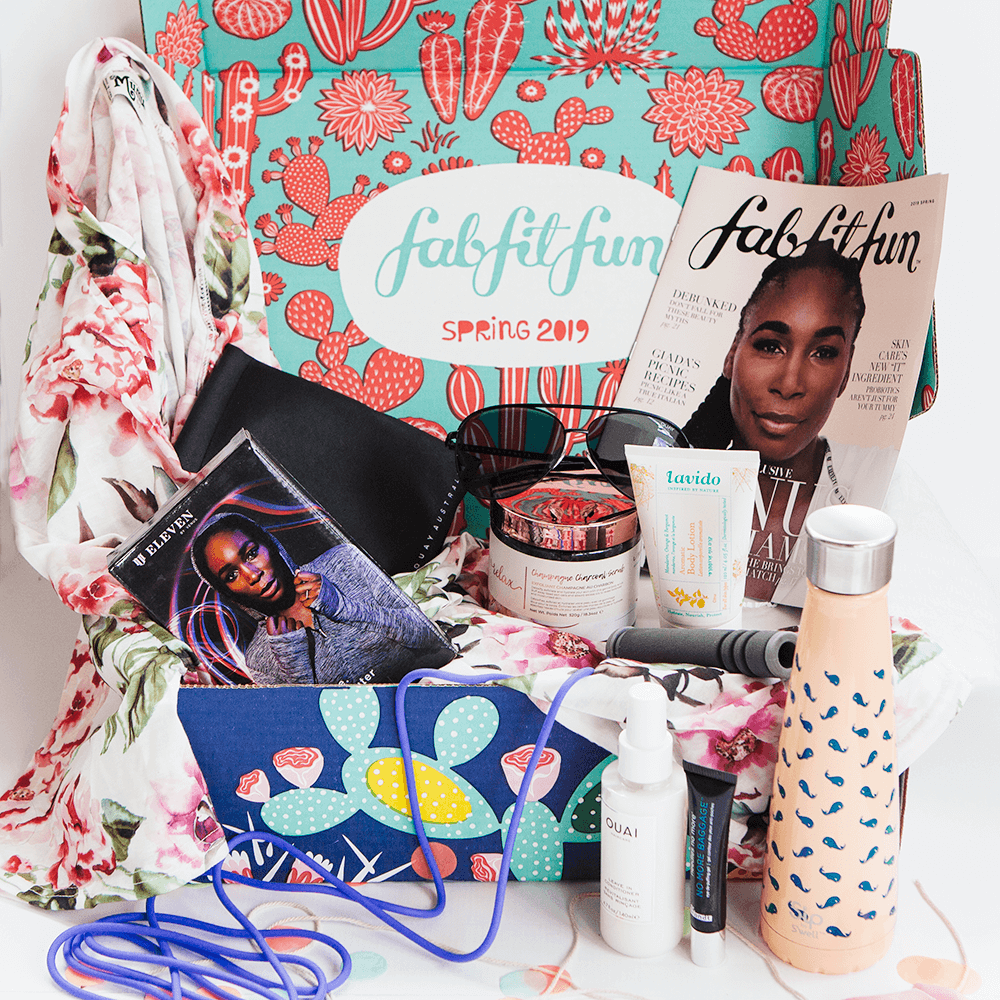 My Spring Box arrived this past weekend—you can customize most of the products in your box now—and inside I found so much goodness including:
Manna Kadar Body Scrub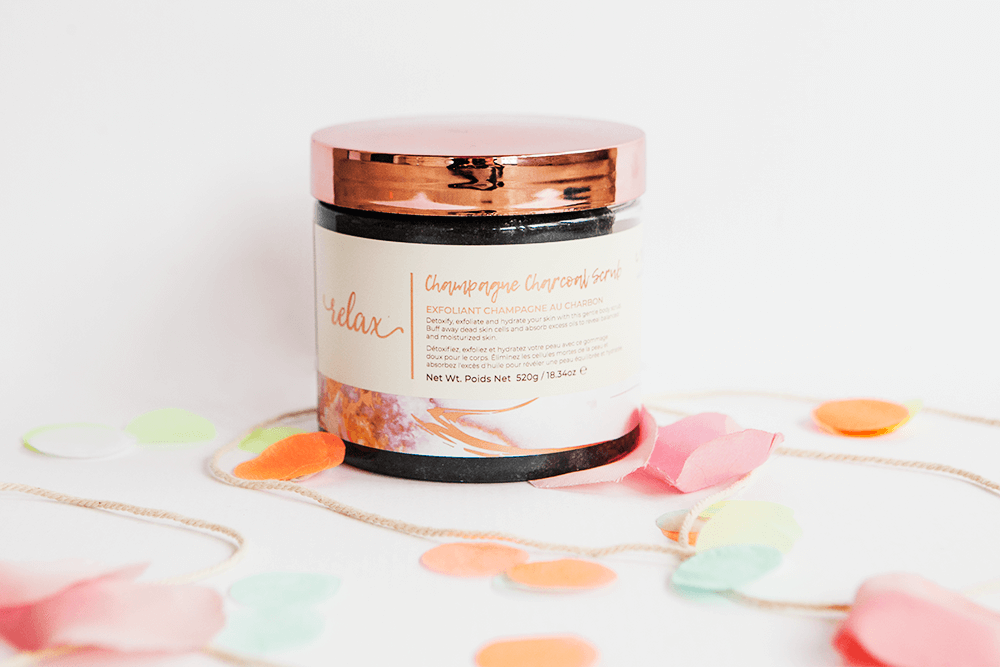 Champagne and charcoal together! The smell is divine, yes, but I am now such a convert to charcoal that if it organized a cult I'd join it. I'd help it write its own Bible and create its mythical figures. I'd show up every Sunday and lead the choir. I'd knock on doors and ask strangers if they'd heard the gospel, and if not, would they like to try some body scrub?
Also included in this season's box:
OUAI Leave In Conditioner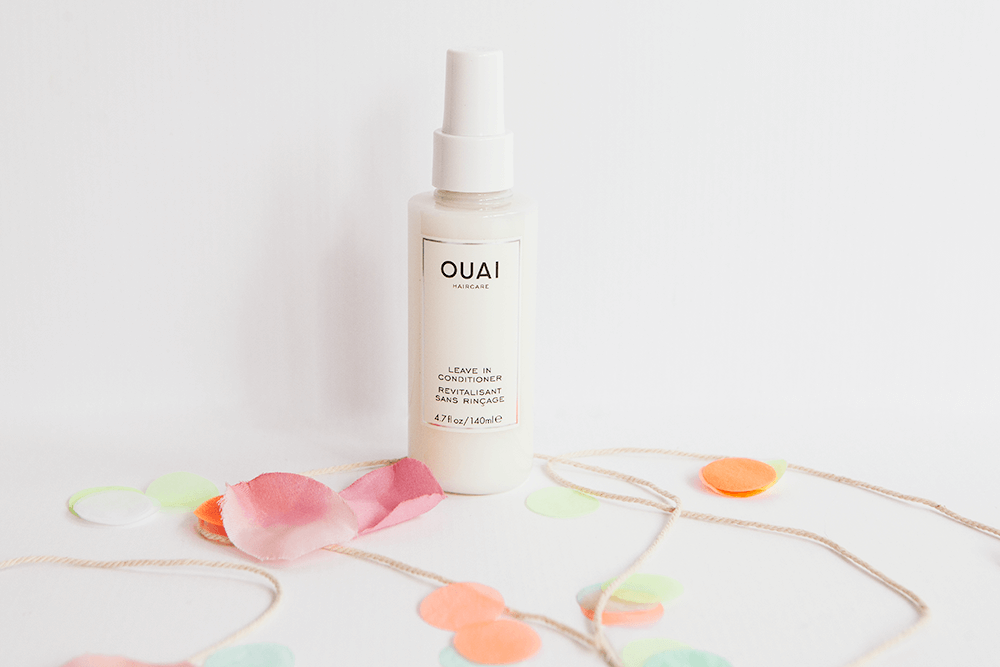 This also smells amazing (smell is a big deal for me, and FabFitFun never fails to deliver on this one particular thing), and when I let my hair dry by itself I'll use it to help smooth and soften the natural curl I still have. When I told Marlo what it was she asked if we could use it on Coco. You know, I've always wanted a dog with a luxurious, enviable coat of hair. But I'm not wasting this on an animal who routinely rolls around in her own poop. Deal breaker. Sorry, Marlo.
Dr. Brandt Eye Depuffing Gel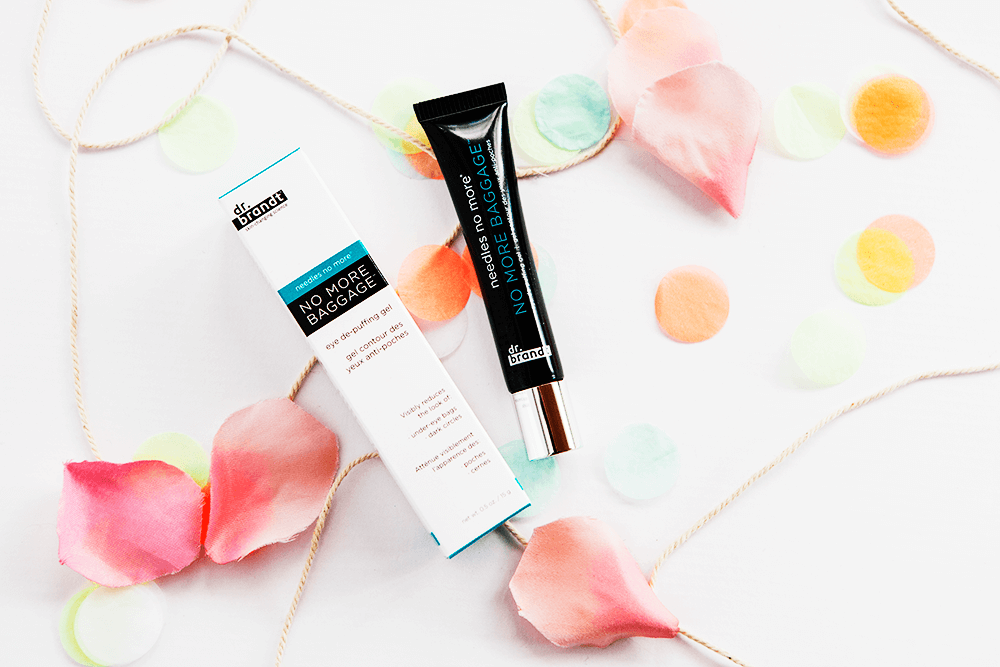 Have you seen Roma yet? If not, wait until you get your Spring Box and then watch it so that you can use this after you cry for four hours straight.
Show Me Your Mumu Robe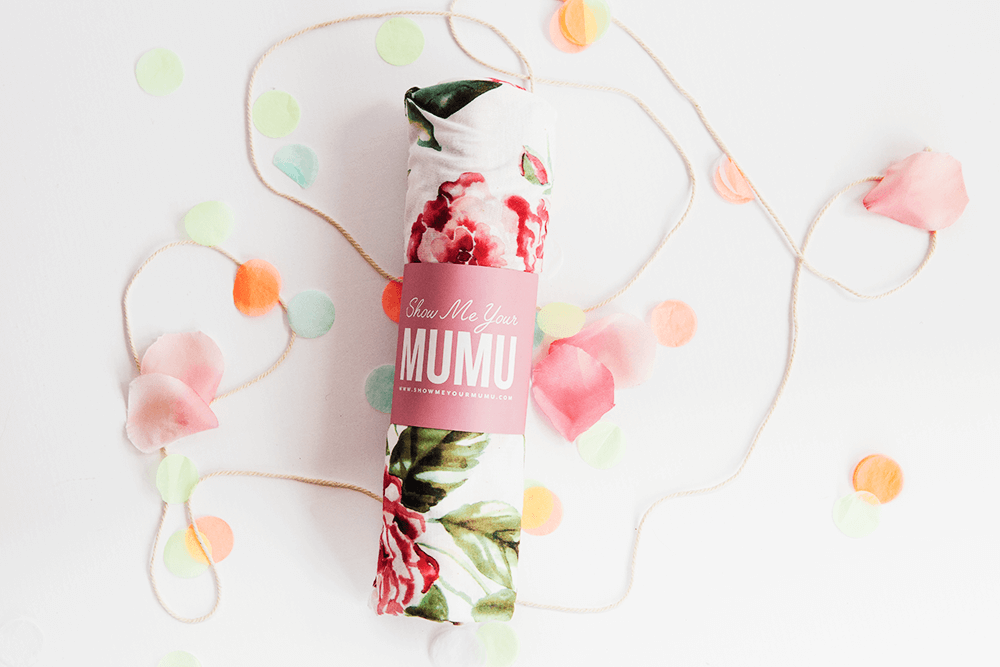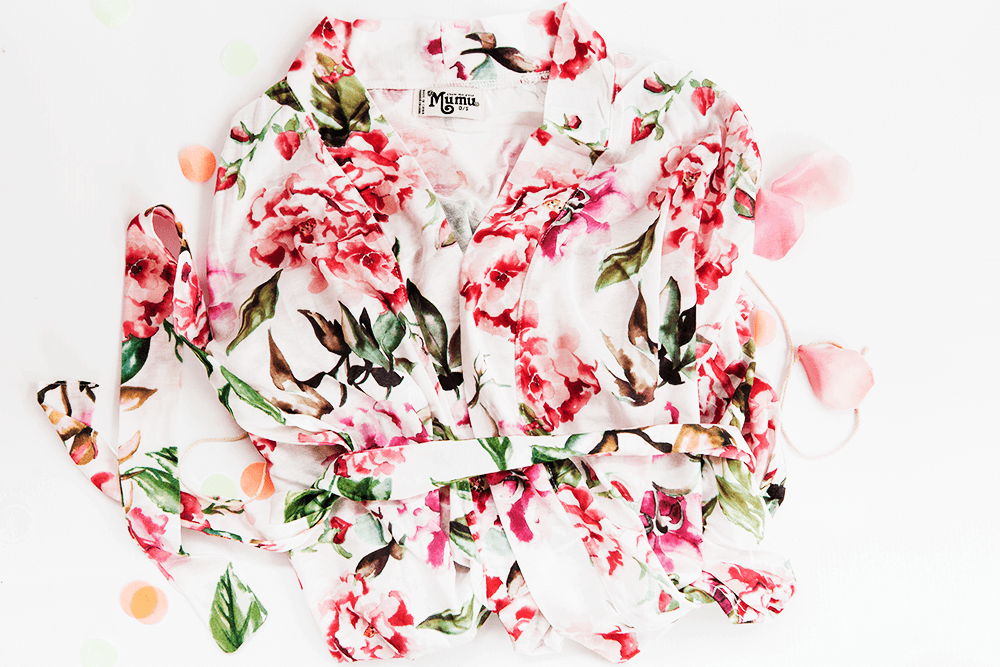 This season they let me choose this Mumu (the other choices were a backpack and an aromatherapy diffuser), and I chose it because every morning I put on a robe first thing to get Marlo up and pack her lunch while she eats breakfast. It's the first thing I do, and I cherish that alone time with her. When I came downstairs yesterday in this Mumu she stopped chewing her cereal, dropped her spoon and said through a mouth full of food, "You look… amazing?" Yes, it was a question. The nerve.
Quay Australia Sunglasses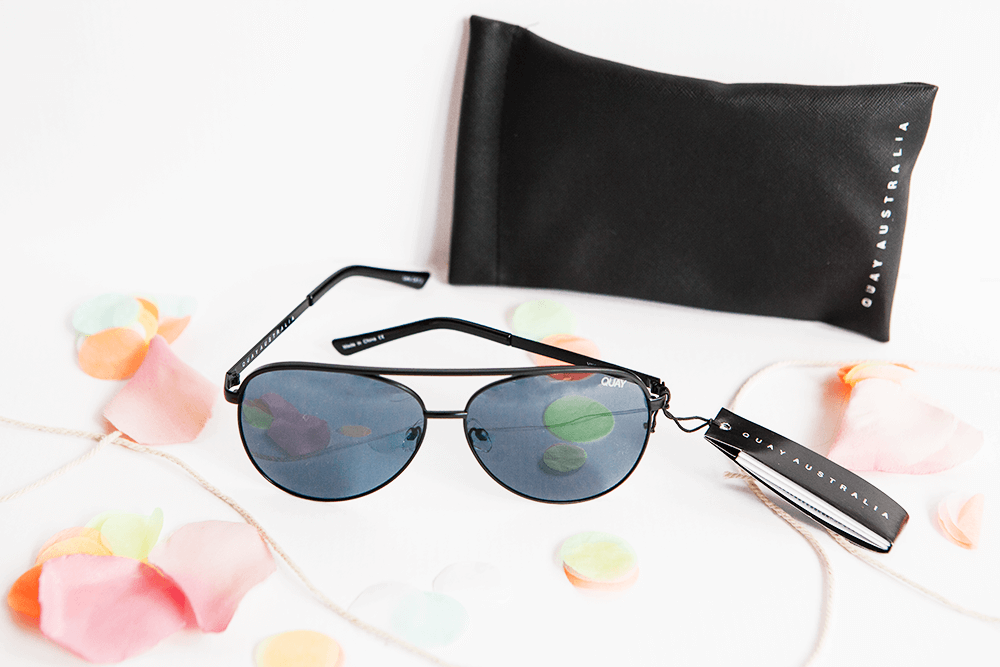 This was another choice I made because I broke the sunglasses I'd had stored in my car. When the sun reflects off of the snow in Utah it is no joke, and much like texting and driving is dangerous, so is rummaging around my giant purse for my sunglasses case while changing lanes. And if I remove that sunglasses case and put it in the car, then it's not in my purse where I will need my sunglasses when I am not in my car. This circular dilemma is real and hard and not at all overly dramatic. Problem solved.
Lavido Aromatic Body Lotion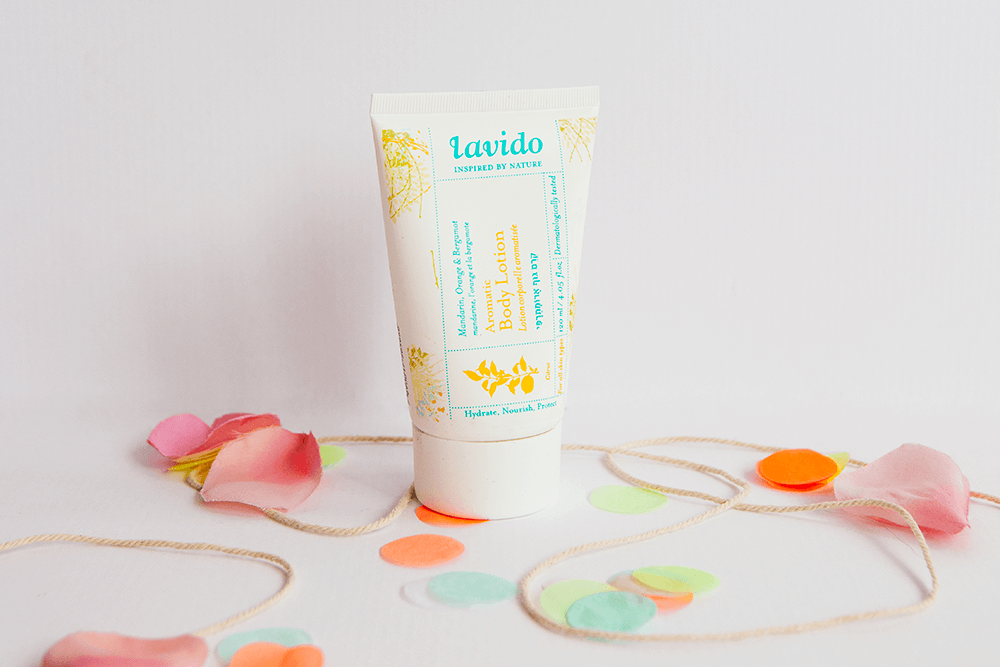 The aroma of this is "mandarin, orange, and bergamot." Do I need to say anything else, no, I didn't think so. I'm trying really hard not to eat it.
S'ip by S'well Water Bottle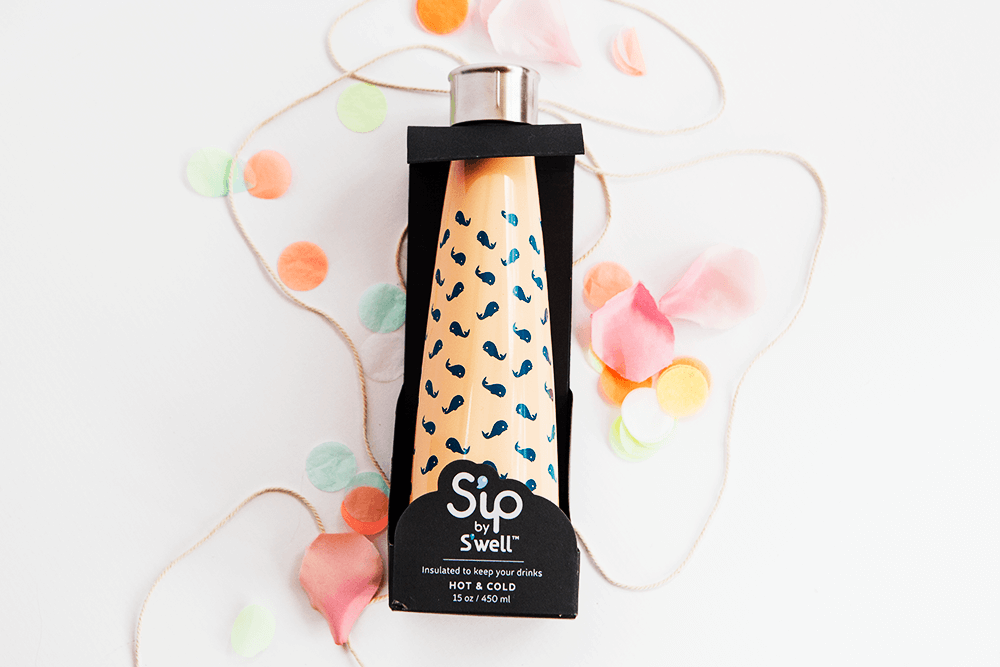 I chose this from three options because I recently did a water bottle purge not realizing that I was purging all of my water bottles. And one of the only water bottles I kept was a S'Well water bottle and that's exactly why I kept it. These are durable and adorable and fit into my cupholders in the car. They play well with others, are polite to strangers, hold the door open for anyone who is walking into a store behind them, and routinely give surprise gifts to librarians. You cannot own a more wholesome or lovely water bottle. I mean, look at those tiny whales. I am envious of myself that I now own this.
EleVen by Venus Jump Rope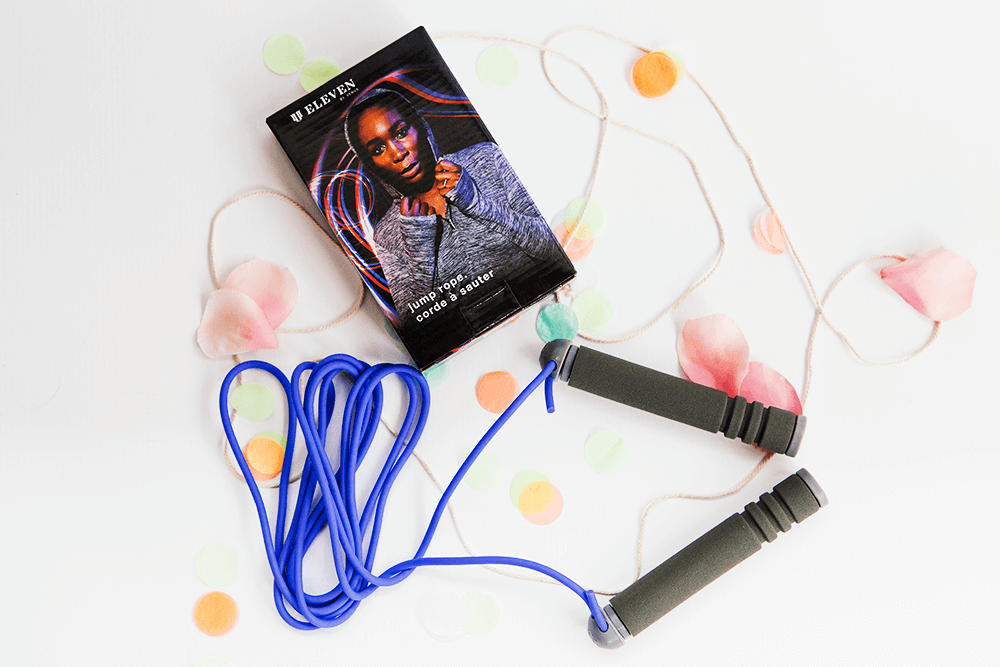 And finally, I chose this. I can think of no greater role models for my girls than Venus and Serena Williams. There is so much to learn and understand about how they approach work. Hard work. Over and over again work. Work that doesn't seem to end. How they never give up even when faced with what to anyone else would feel like a a dead end. And most of all, my girls could learn so much from their humanity. Leta has been assigned a jump rope challenge in her physical education class, and since she now has the tool IT'S TIME TO WORK. If I need to get her a stuffed puppy to motivate her, I might just consider it.
FabFitFun is offering dooce readers $10 of your first box, just use coupon code DOOCE10 at fabfitfun.com. You have to act fast because each season's box tends to sell out.
……
This post is brought to you in partnership with FabFitFun.