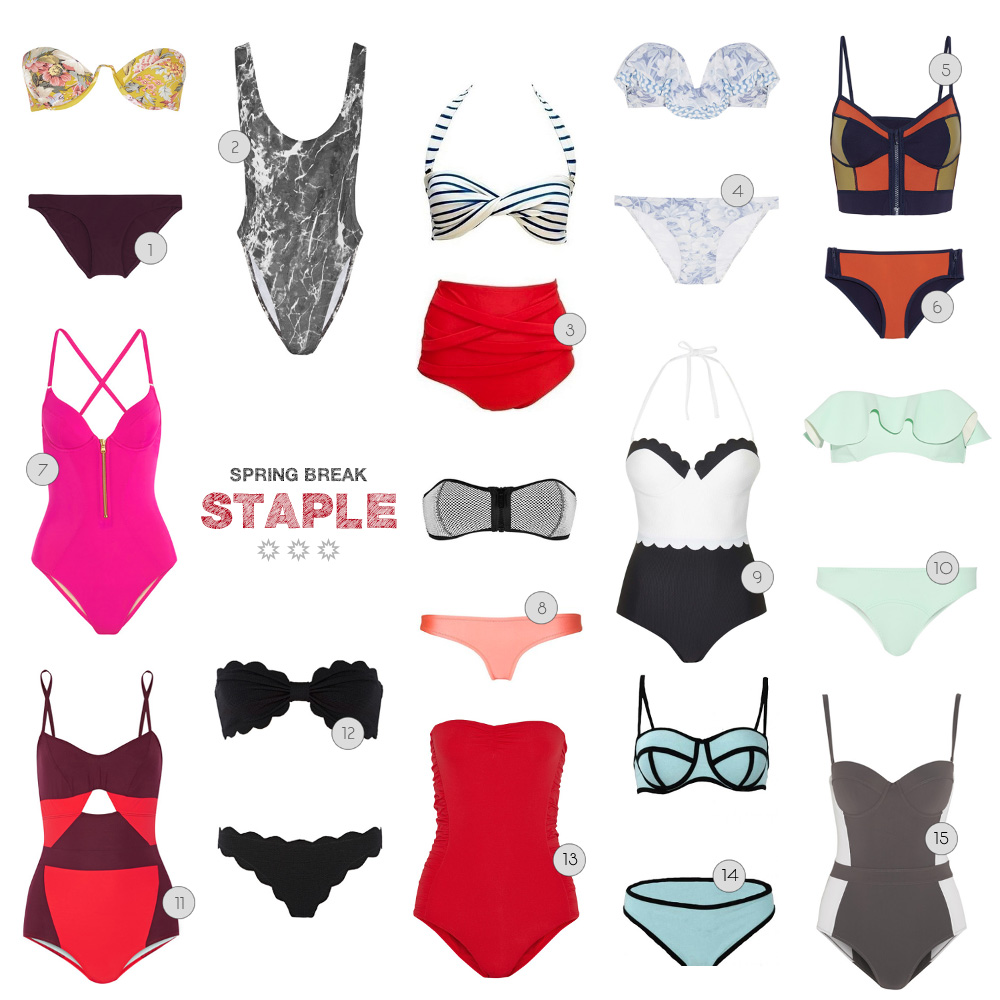 Last summer when I visited friends in Indio, California I got serious bathing suit envy when I saw a two piece that Kristen had either found or put together on a really small budget (something in between #3 and #10). Most of what you see here is not something that falls under "really small budget," but what it does is get me thinking outside of "plain black one piece" which is my swimsuit uniform.
Okay. Not true. My swimsuit uniform is "none."
I burn so easily that I usually sit by the pool or lake or ocean under a giant hat or umbrella and secretly loathe those who can float in water for more than five minutes without looking like a lobster that's been set on fire. I'm setting a goal for myself to buy more sunscreen and take advantage of the swimsuit opportunities that lie ahead of me this year. #10, I am going to find a budget suit just like you and make you my bitch.
1. Confetti Floral Bandeau Bikini $260
2. Norma Kamali Marissa Swimsuit $225
3. Cocoship High Waisted Swimsuit
$18.99
4. Confetti Ruffle Bandeau Bikini $260
5. Duskii Zip Me Up Paneled Neoprene Top $130
6. Duskii Zip Me Up Paneled Neoprene Briefs $95
7. L'Agent by L'Agent Provocateur $180
8. Neoprene Bikini Strapless Hipster Swimsuit
$35.99
9. Double Scallop Swimsuit $68
10. Lisa Marie Fernandez Bonded Bikini $395
11. Joellen Cut Out Two Tone Swimsuit $400
12. Antibes Scalloped Bandeau Bikini $260
13. Sydney Bandeau Swimsuit $215
14. Honour Fashion Bikini
$16.55
15. Lipsi Color-Block Swimsuit $225