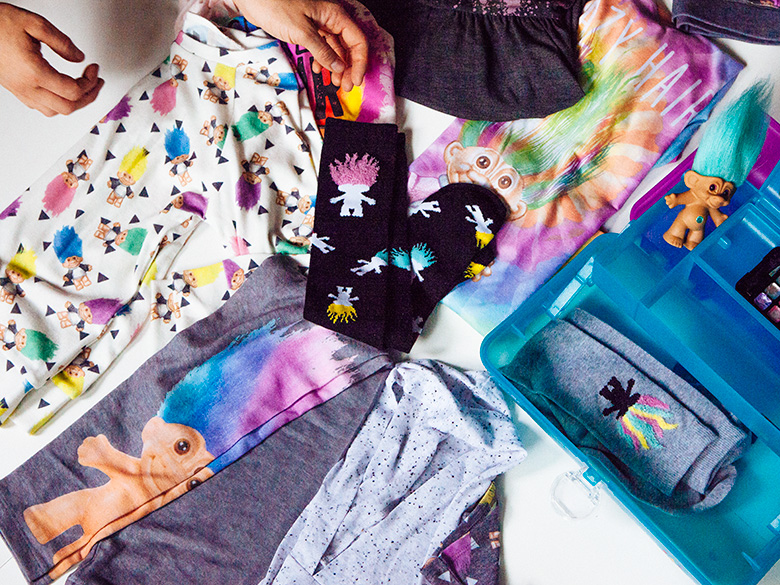 This post is brought to you by Target.
……
There are a few things from my childhood that I have kept and already shared with both kids including a collection of original My Little Ponies now scattered in various corners of the house, each with chopped manes or eyes that have been painted over with glittery nail polish. Wasn't ever planning on selling those on eBay or anything, MARLO.
But there are so many treasures that I didn't keep, like any of my 15 Cabbage Patch Kids or the Stretch Armstrong that started to ooze whatever magical substance that makes him so stretchable. I do have a box of cassette tapes in storage filled with songs I recorded off the radio, and I plan on being there when Leta listens to Nevermind
from start to finish. And if she doesn't respond as if her world has been forever altered I will at some point forgive her. Actually, no. I won't.
I also left behind the stockpile of troll dolls I managed to amass, probably because I could not ever resist cutting their hair and thus rendering them in some way void of their inherent usefulness. FINE. Marlo did not fall far from the tree. In fact, she may still be hanging from a branch.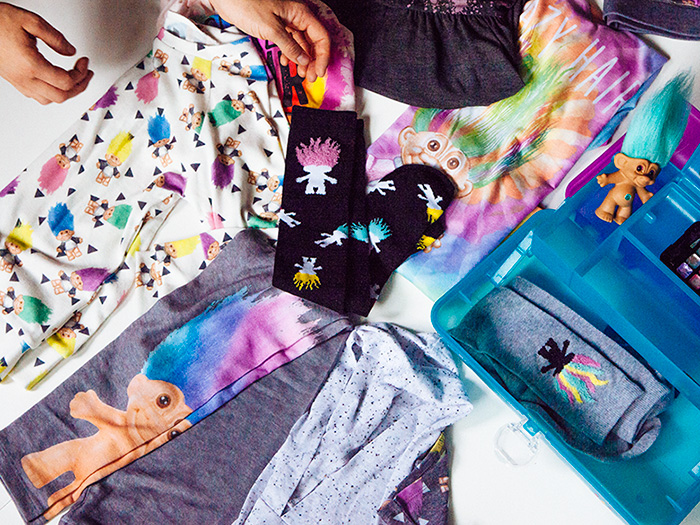 I recently found out that Target is exclusively bringing back the Troll dolls (in-store only) and a huge line of paraphernalia to go with them. Socks, pajamas, leggings, along with 90s-era Lip Smackers and Caboodles. CABOODLES, Y'ALL. I wasn't allowed to wear makeup when I had one, but all of my friends were. And when we'd compare what our Caboodles were filled with—theirs invariably with an assortment of lipsticks, eyeshadows and orange-tinted foundation—I'd pretend that I'd accidentally left mine at home because it was filled to brimming with the tears of my neglected childhood.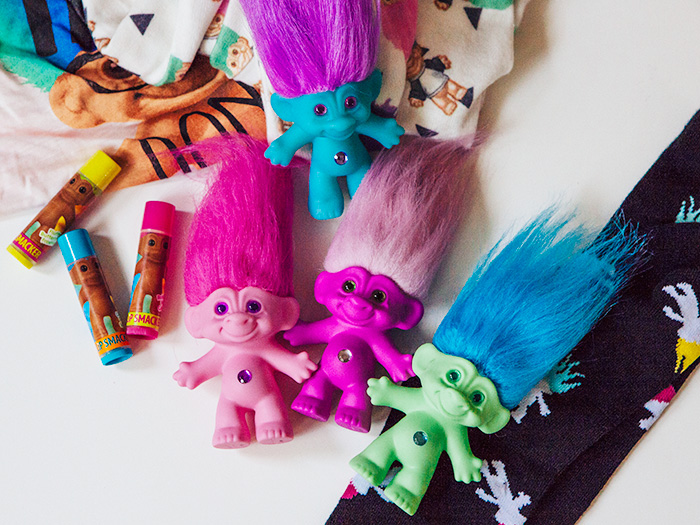 So far the Lip Smackers have been the hugest hit with Marlo because, as you know, they are useful not only for dry lips but can also be substituted for eyeliner, blush, moisturizer, and a writing utensil. Marlo can spell her last name with lip balm, it turns out.
……

This post is sponsored by Target.