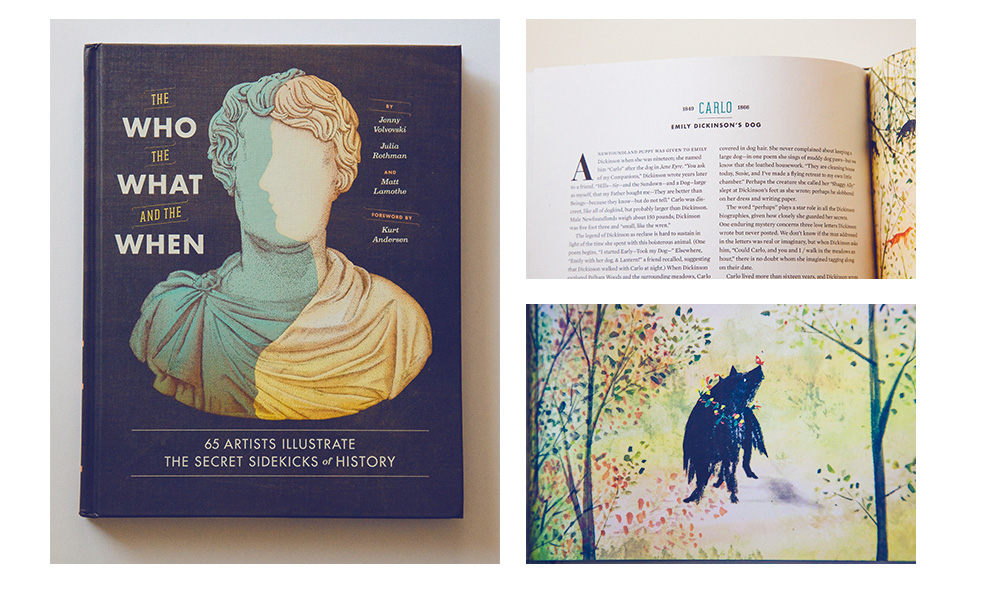 From Al Capone's mentor to Elvis Presley's mother to Edgar Allen Poe's foster father, The Who, the What, and the When: 65 Artists Illustrate the Secret Sidekicks of History
features people you've probably never heard or thought of, but who had a direct hand in helping shape the word as we know it. Yes, it is gorgeously designed by the same team who helped put together Grace Bonney's Design*Sponge at Home, and the stories like this one about Emily Dickenson's male Newfoundland who lived 16 boisterous years and was probably larger than she was are a delight to read. But what I probably love most about it is the feel of the binding and paper. It reminds me of the books I used to check out of the library in elementary school, the ones I'd devour while curled up next to four hundred stuffed animals on my bed.
This is a fantastic gift idea for anyone curious about historical figures and the tiny mysteries that made them who they were.