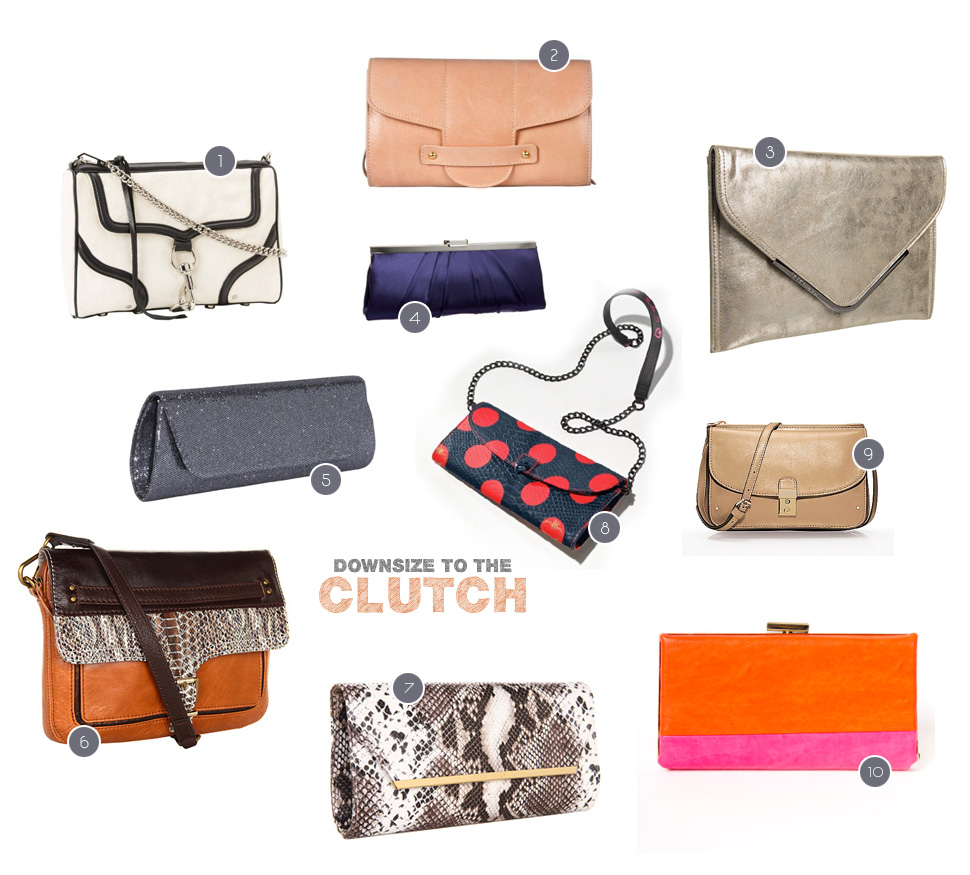 Over the holidays I gave up my huge purse in favor of a much smaller clutch because one, it was a gift, and two, I really need to stop carrying around so much crap. All that fits inside it are the essentials: wallet, sunglasses, keys, phone, lip balm, hot dog.
It's forcing me to live more simply, to throw away the stubs and receipts and detritus that pile up until I can't find my damn phone. And it was a nice metaphor to start the new year: figure out what's important and get rid of everything else.
My wisdom is overflowing today, you guys.
Here are some ideas if you want to make the move, too. Some casual, some for a night out in heels (that you change into after walking to the door of the restaurant in your snow boots).
1. Rebecca Minkoff Mac Bombe Clutch
$260
2. Bond St Clutch in Pink Leather $126
3. BCBGeneration Mason Envenlope Clutch $52.99
4. Jessica McClintock Rectangle Clutch
$26.95
5. J. Furmani Glitter Evening Clutch
$32.29
6. The Sak Silverlake Clutch $104
7. BCBGMAXAZRIA Helen Pu Envelope Clutch $108
8. Vera Wang Jane Polka-Dot Convertible Cross-Body Handbag
$49
9. Tory Burch Priscilla Clutch $212.50
10. Colorblock clutch wallet $41