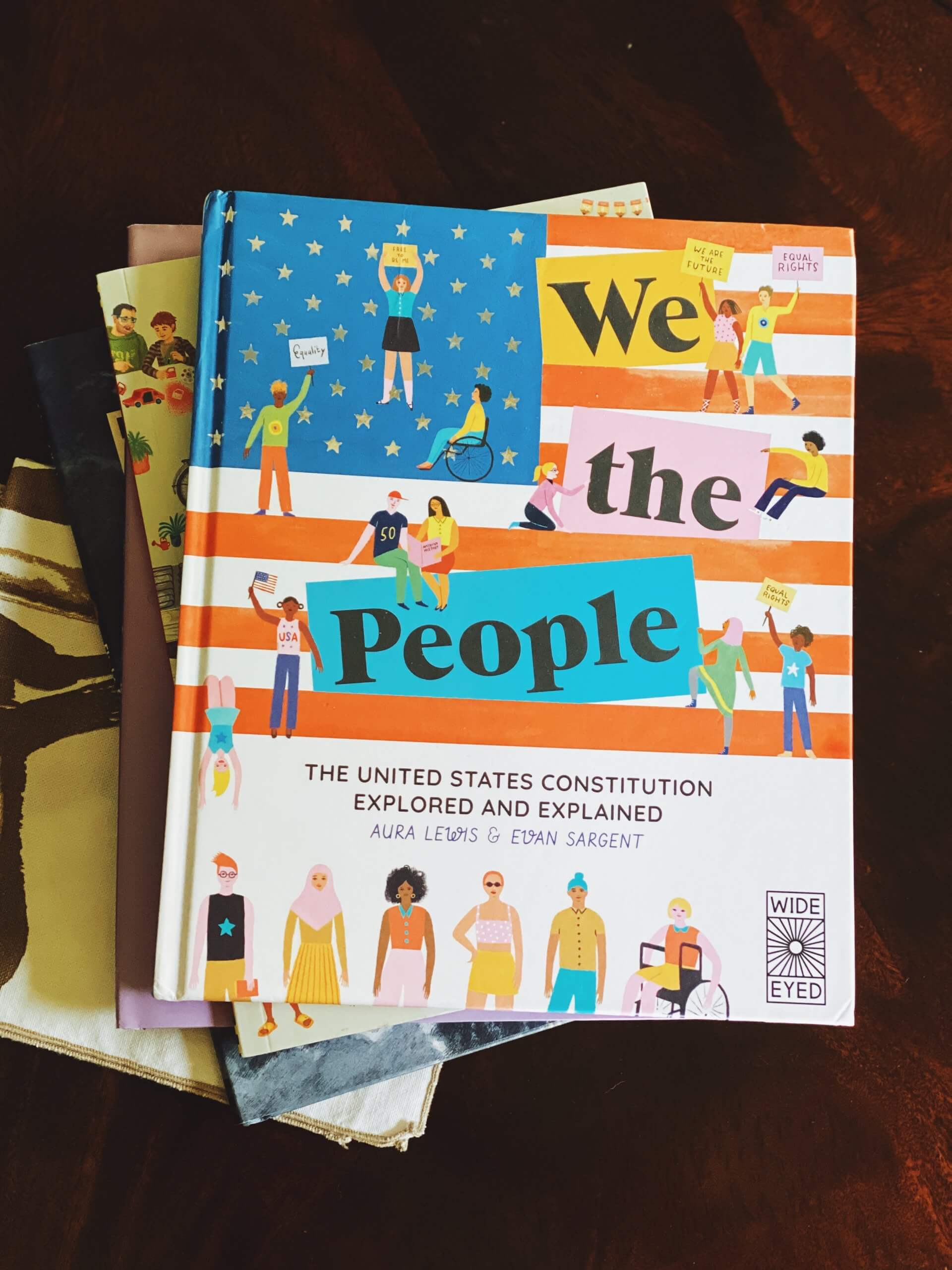 "The matter came up for judicial investigation, but as might have been expected, the white people concluded it was unnecessary to wait the result of the investigation—that it was preferable to hang the accused first and try him afterward."
― Ida B. wells
First: So that you don't have to read my blabbering drivel, here are the books people have recommended about institutional racism, police brutality especially as it concerns Black people, mass incarceration, and white supremacy.
Also first: The publisher of this book sent me a copy (full disclosure) unsolicited last week. Maybe they were paying attention and decided, well now. She needs to sit down and consider her dumb self.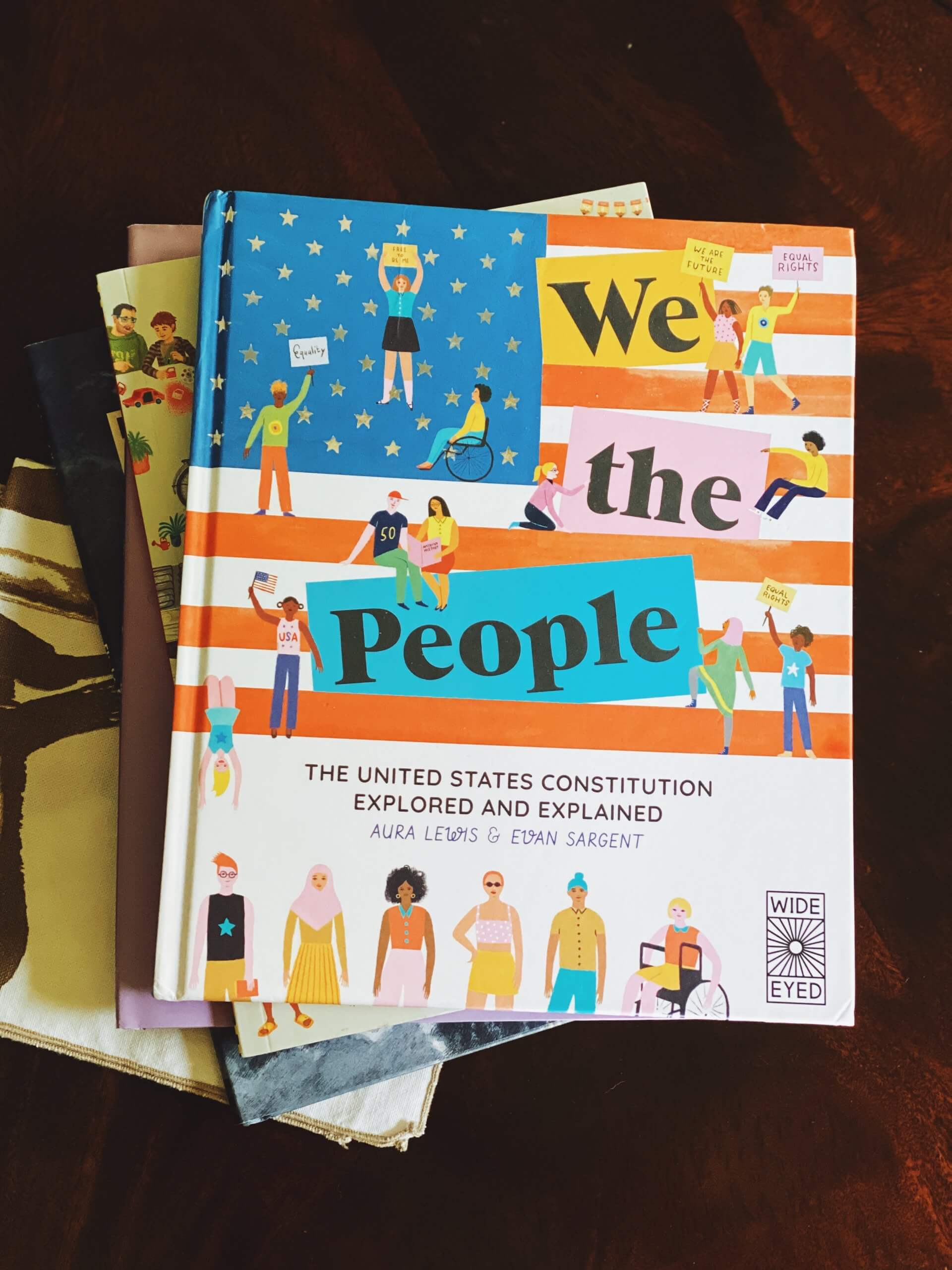 I recommend it for kids AND ESPECIALLY FOR ADULTS. If you ever needed a refresher or just a basic understanding of the constitution and all 27 amendments (ahem, cough, AMERICA), this is the book you want on hand. The illustrations are kick ass and it basically lays everything out for you in bite-sized chunks that are fun to read. FIVE STARS. I'd give it a million if I could.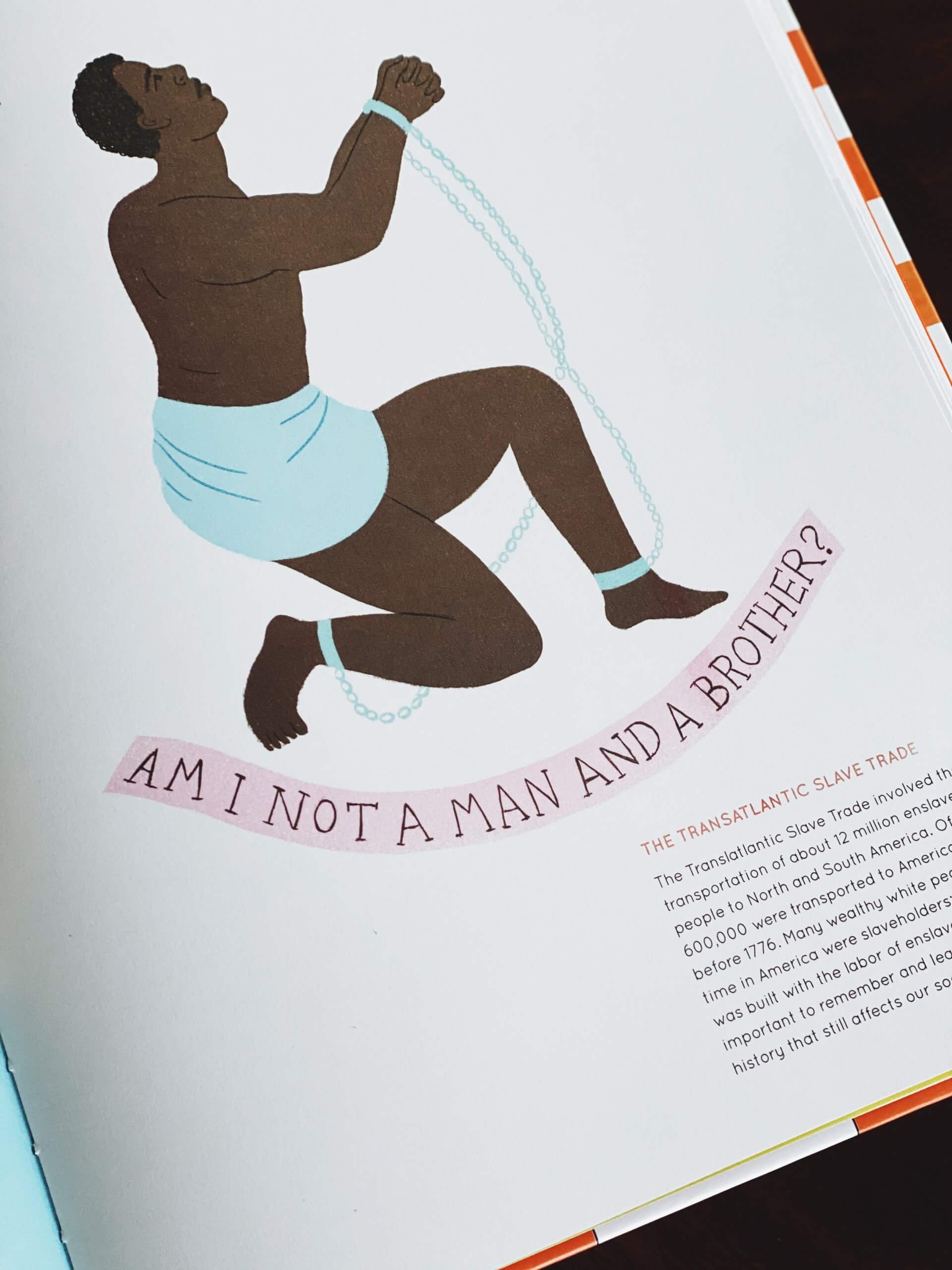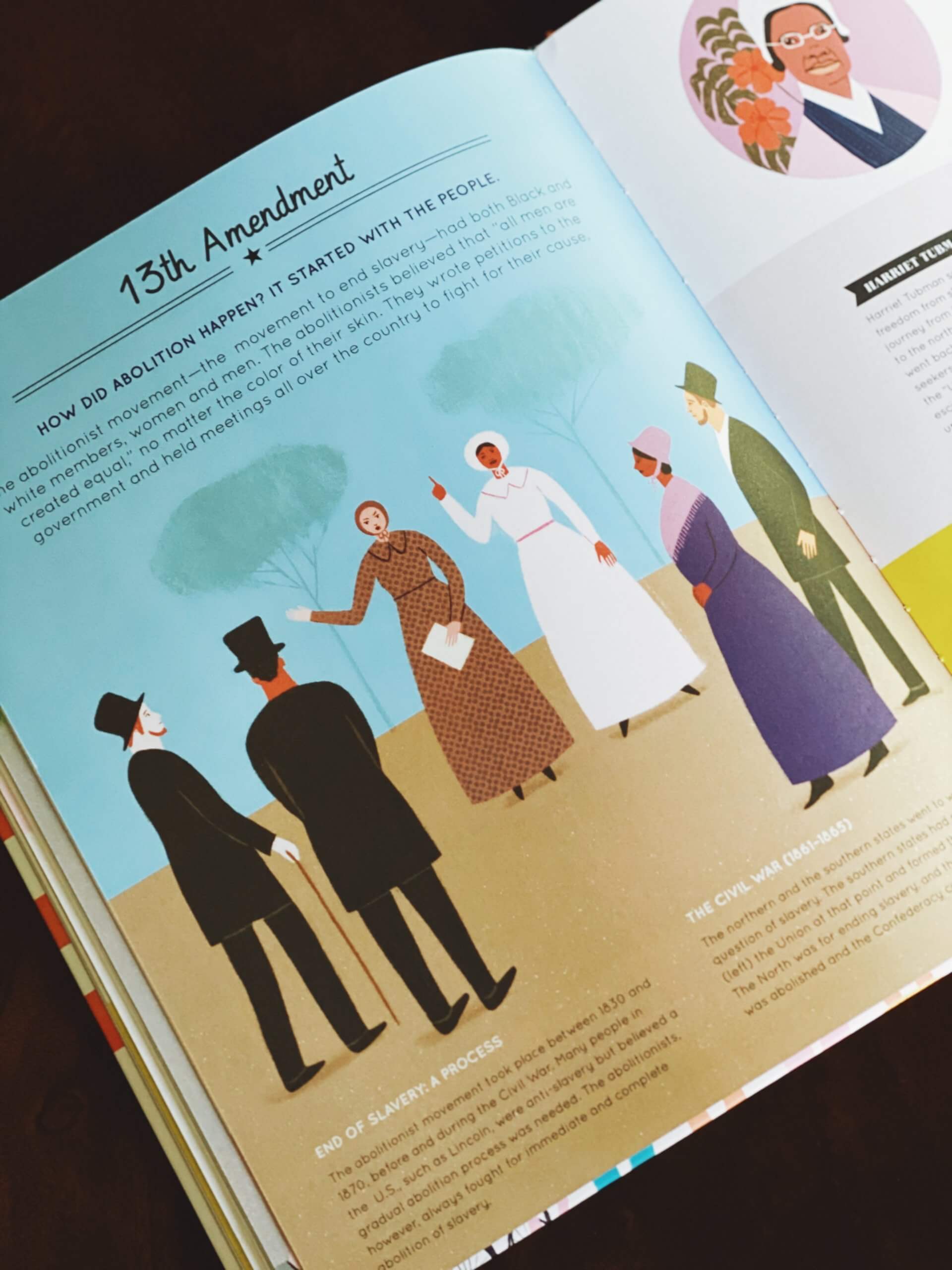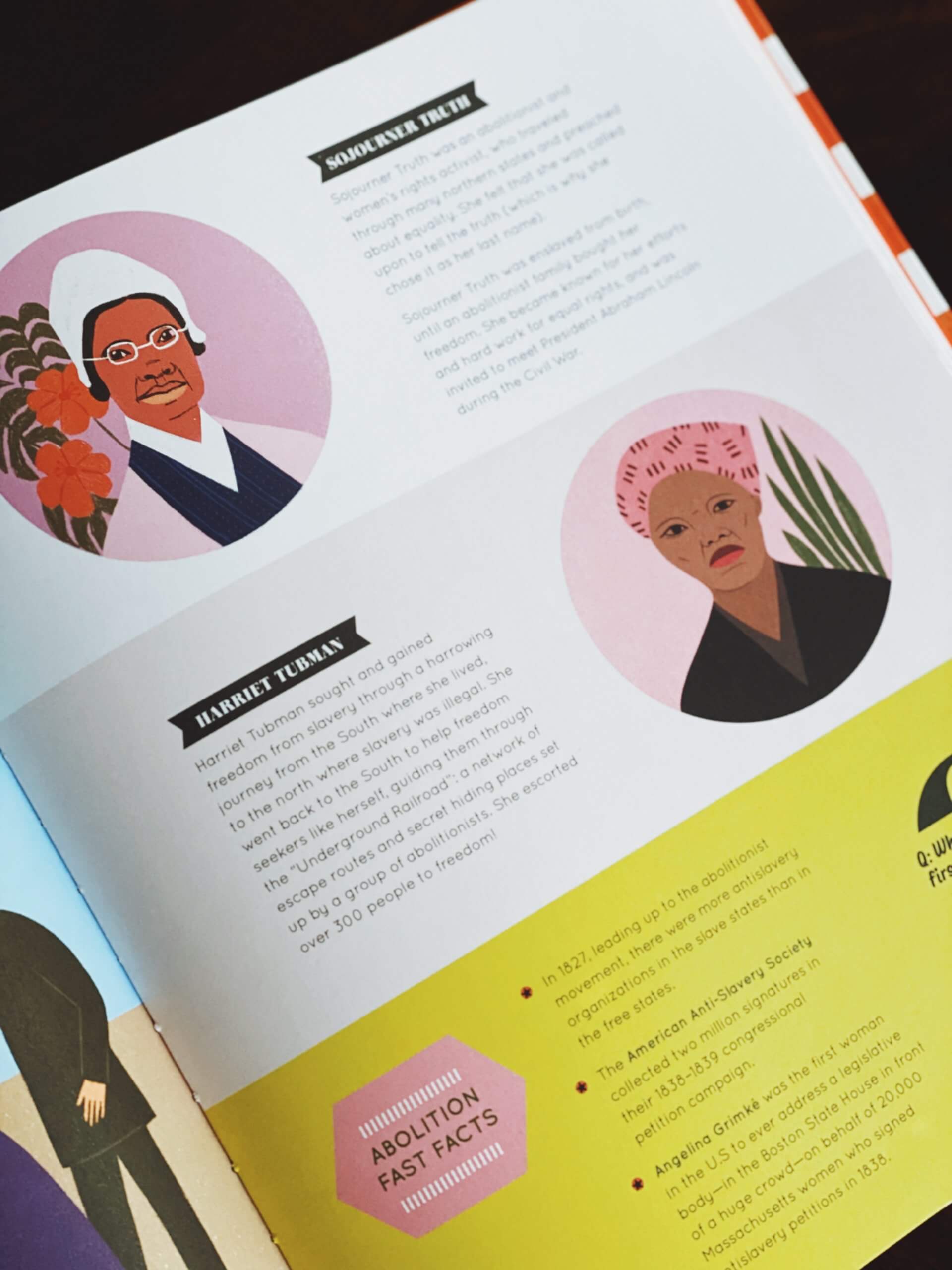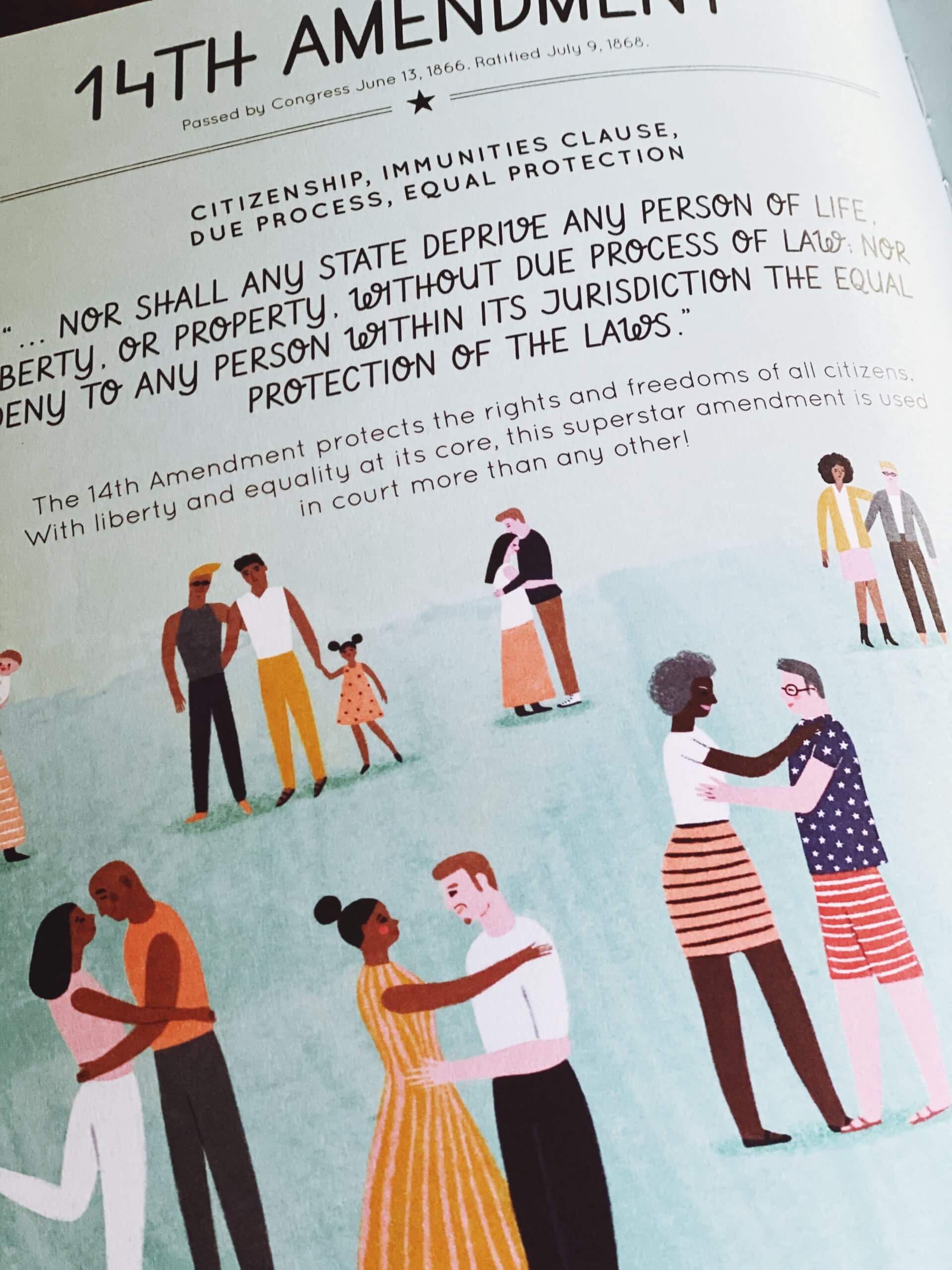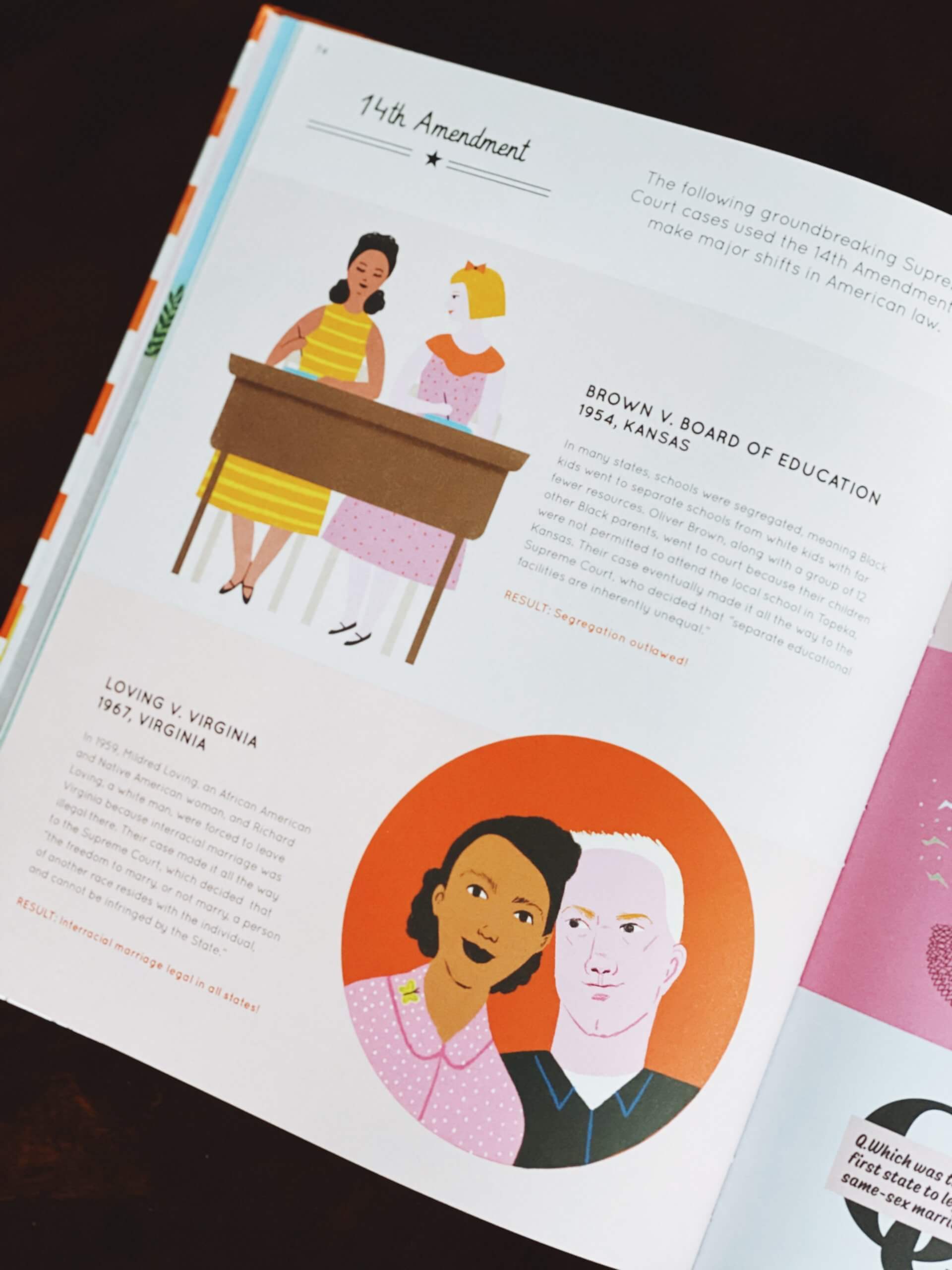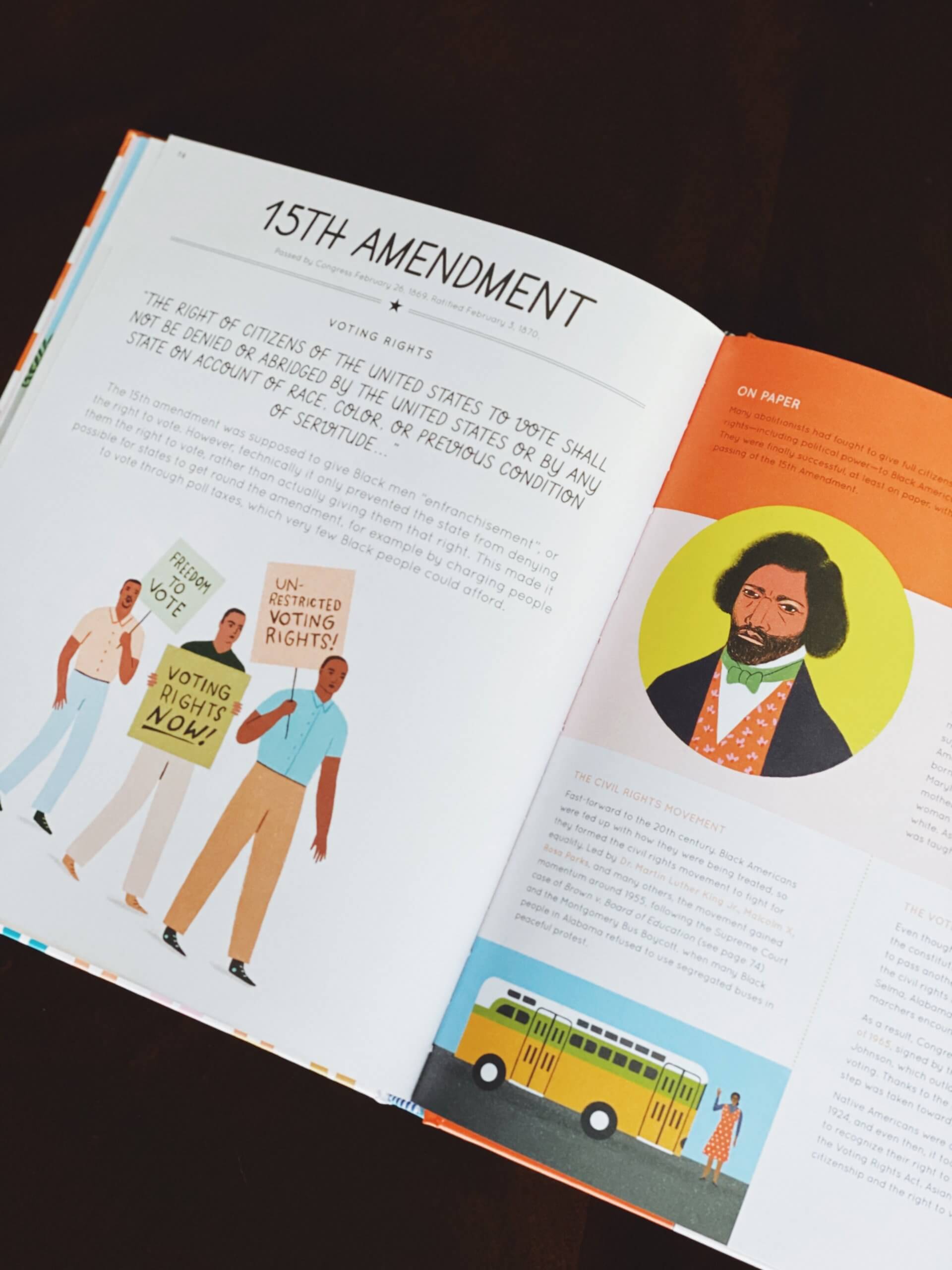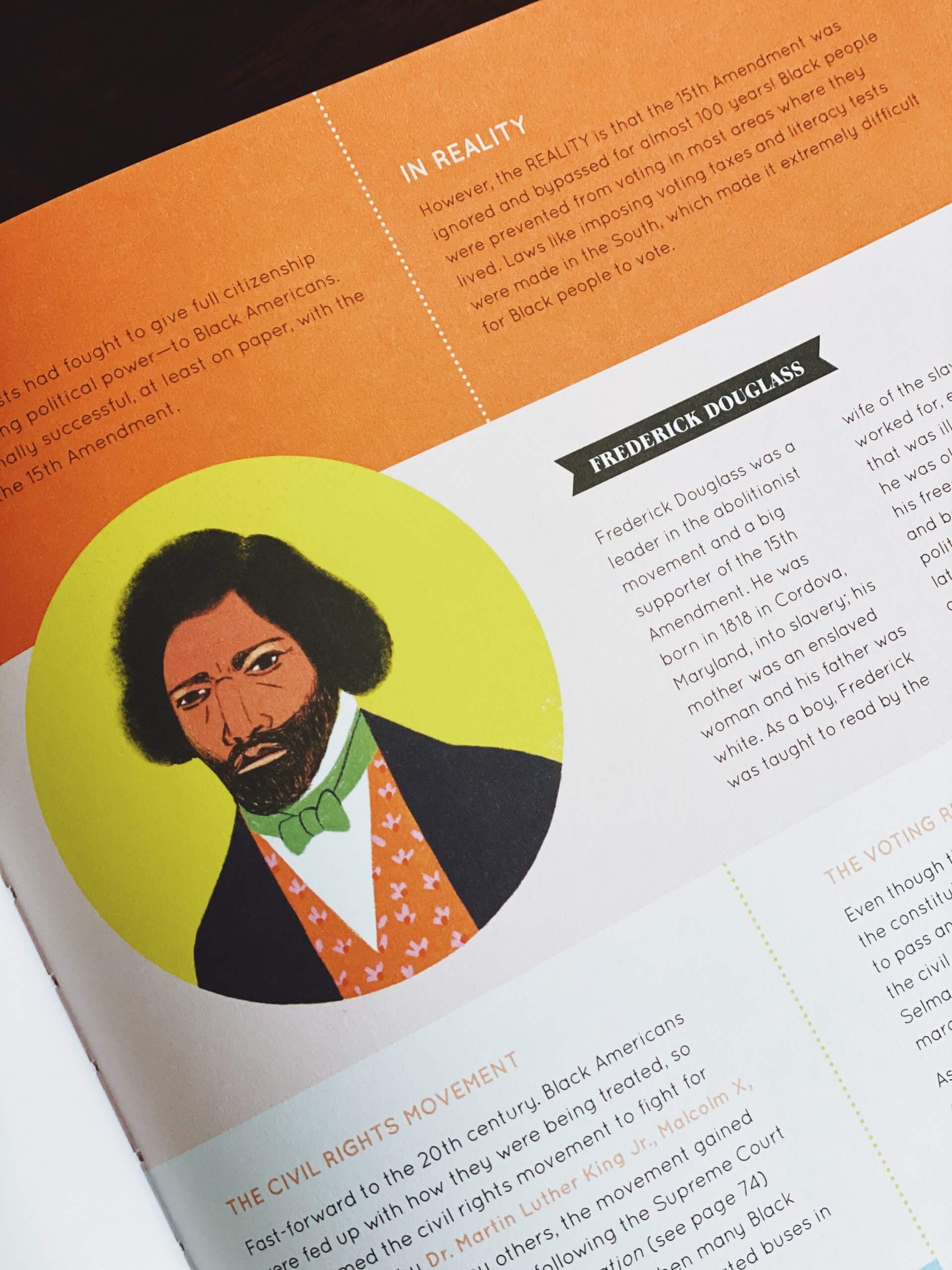 The Warmth of Other Suns, Isabel Wilkerson
Between the World and Me, Ta Nehisi-Coates
The Half Has Never Been Told, Edward Baptist
The Color of Law, Richard Rothstein
Why Are All the Black Kids Sitting Together in the Cafeteria, Beverly Daniel Tatum
March, John Lewis
The New Jim Crow, Michelle Alexander
Me and White Supremacy, Layla F. Saad
How to be an Anti-Racist, Ibram X. Kendi
Blind Spot, Mahzarin R. Banaji
Whistling Vivaldi, Claude M. Steele
The Trouble with Black Boys, Richard Wright
Stamped From The Beginning, Ibram X. Kendi
So You Want To Talk About Race, Ijeoma Oluo
The Autobiography of Malcolm X, (As Told to Alex Haley)
They Can't Kill Us All, Wesley Lowery
My Grandmother's Hands, Resmaa Menakem
Invisible Man, Ralph Ellison
When They Call You a Terrorist, Patrisse Khan-Cullors and Asha Bandele
We Were Eight Years in Power, Ta-Nehisi Coates

The Black and the Blue, Matthew Horace
Stamped, Jason Reynolds and Ibram X. Kendi
Blood at the Root, Patrick Phillips
The Indigenous Peoples' History of the United States, Roxanne Dunbar-Ortiz

Frederick Douglass: Prophet of Freedom by David Blight
Open Season, David W. Blight
They Were Her Property, Stephanie E. Jones-Rogers
I Am Not Your Negro, James Baldwin
Full Dissidence, Notes from an Uneven Playing Field, Howard Bryant
Heavy, Kiese Laymon
Negroland, Margo Jefferson
No Ashes in the Fire, Darnell L. Moore
What Doesn't Kill You Makes You Blacker, Damon Young
A More Beautiful and Terrible History, Jeanne Theoharis
Antagonists, Advocates and Allies, Catrice M Jackson
White Spaces, Missing Faces</a, Catrice M Jackson
Power Concedes Nothing, Connie Rice
A is for Activist, Innosanto Nagara
Ghost Boys, Jewell Parker Rhodes
The Immortal Life of Henrietta Lacks, Rebecca Skloot
The Other Wes Moore, Wes Moore
White Like Me, Tim Wise
I asked for these recommendations because it was The Warmth of Other Suns that changed my life (I wrote about that here in 2016) and helped me become uncomfortable with "writing about it and doing it the wrong way." White people are going to do it wrong again and again and again and so we have to keep listening and learning how to talk about this.
I shouldn't say too much because Black voices and the lived experiences of Black people are the ones that should be lifted up. I made a huge mistake, and I feel like I need to share the very blind and white and privileged takeaway from this. Although, it's not so much blind to a certain group of you. I will get to that.
I was in the the very center of a traumatic experience. As someone in my comments on Instagram pointed out, that trauma "took the wheel". Black people's lives are afflicted with constant trauma, and I know that bringing up my own is totally offensive. I had taken yet another break from social media and all news sources because all of it increased the pain of that trauma. Because of this break I did not know that #BlackOutTuesday was happening on Instagram and I posted a photo — one in a series I've been posting to track the growth of my puppy wherein I am dressed ridiculously given I never leave the house — instead of one in honor of Black lives.
Because I didn't know.
I had stopped scrolling through Instagram months ago when my anxiety reached a pitch that startled me. I look at twitter for about two minutes, once a week, because it induces panic attacks. These attacks started a few weeks after quarantine began, although I can see now in hindsight that my anxiety started to ramp up when Pete contracted COVID.
And then the comments on that Instagram post began rolling in. You can imagine the sentiment of most of those comments.
I do not consider myself and ally because I have not earned that label. I have too much to learn and I lack the necessary experience in advocacy for Black lives. I have advocated for many other causes, but nothing involving this much physical violence that I and those who look like I do never have to experience. This is so much more than a cause.
But if I didn't have the support system that I have, if I were in that state of trauma having no tools to know how to sustain myself or move forward through it, well. I'm scared for those people. This has been my cause. My advocacy has been for the cause of mental health. This cause is recognized and funded (although horribly so). The basic rights and humanity and existence of Black people, however, are routinely ignored and denied outright.
Mental health and the humanity of Black people intersect in ways most people cannot understand because they don't know what intersectionality means. And some who haven't ever been willing to read a page or hear a paragraph of a Black person's experience with brutality might say, "But it's not as bad as cancer!" Here, briefly, I want to address this.
I have the tools that so many who suffer do not, and the pain of the tone and vitriol in several comment threads flared into a nuclear cloud. I have those tools on hand and even still, I overreacted and made several mistakes. Thankfully, none of those mistakes included harming myself, something I alluded to. Did I feel like I wanted to cease to exist, in that moment and that entire day? I felt it, yes. I wrote a book about feeling that specific kind of hurt and pain and sadness, one that makes you feel nothing other than wanting to be dead. Except that episode lasted for over 18 months.
I made the mistake of falling back into the trap of thinking the world would be better off without my mistakes — I knew I had made one — and being in an episode of active trauma clouded what should have and needed to have been clearer and more informed judgment.
Because I have access to tools.
My psychiatrist is world-renowned. His office is a mile from my home. He works with one of the best psychiatric hospitals in the world. A mile away from my home. He is not covered by my insurance, nor is my talk therapist whose office is less than a mile away from my home. However, both of them are willing to work out payment plans if you need one.
Would I like mental health services to be covered by insurance, or, you, know, free? Of course. I wish everyone had access to free healthcare period. But the Black community is especially desperate for reform OF ANY KIND WHATSOEVER. Just look at these statistics. Please read them:
Historical adversity, which includes slavery, sharecropping, and race-based exclusion from health, educational, social, and economic resources, translates into socioeconomic disparities experienced by African Americans today. Socioeconomic status, in turn, is linked to mental health: People who are impoverished, homeless, incarcerated, or have substance abuse problems are at higher risk for poor mental health.
Adult Black/African Americans are 20% more likely to report serious psychological distress than adult whites.
Black/African Americans living below poverty are three times more likely to report serious psychological distress than those living above poverty.
Adult Black/African Americans are more likely to have feelings of sadness, hopelessness, and worthlessness than are adult whites.
And while Black/African Americans are less likely than white people to die from suicide as teenagers, Black/African American teenagers are more likely to attempt suicide than are white teenagers (8.3% v. 6.2%).
Black/African Americans of all ages are more likely to be victims of serious violent crime than are non-Hispanic whites, making them more likely to meet the diagnostic criteria for post-traumatic stress disorder (PTSD). Black/African Americans are also twice as likely as non-Hispanic whites to be diagnosed with schizophrenia
Black/African Americans today are over-represented in our jails and prisons. People of color account for 60% of the prison population. Black/African Americans also account for 37% of drug arrests, but only 14% of regular drug users (illicit drug use is frequently associated with self-medication among people with mental illnesses).
Black/African American patients have reported experiencing racism and microaggression from therapists.
In 2011, 54.3% of adult Black/African Americans with a major depressive episode received treatment, compared with 73.1% of adult white Americans.
And these are only a few of the hundreds of statistic and facts I could share.
Sources include:
United States Census Bureau
U.S. Department of Health and Human Services Office of Minority Mental Health
American Psychological Association
Psychology Today
Agency for Healthcare Research and Quality
Center for American Progress
Access to quality mental health services is yet another atrocity experienced by the Black community, and I haven't done enough on my part to advocate in this capacity. And I promise to do so going forward.
Last week I signed up to make a monthly payment to help support the programs at BEAM. I'd encourage you to find an organization or program that has committed itself to the emotional and mental health of Black communities.
Ultimately to say: I worry for the white person (wait, stay with me, STAY WITH ME) who has no tools and is experiencing trauma or depression or anxiety. And because white people screw up all the time, WE SCREW UP ALL THE TIME AGAIN AND AGAIN AND AGAIN — they may want to talk about inequality and institutional racism but are terrified to do so because the comments when they do it wrong — or two days too late — may just put them right over the edge from which they cannot return.
Tone online can often (way too often) be difficult to read. Blocking accounts and deleting comments when someone reads your tone differently than you intended may be self-care or self-preservation.
I encourage those who are hurting to BLOCK AND DELETE.
They may lash out in pain, both the commenter and the person receiving the comment. No one in this room is innocent of that. I am not using this as an excuse. I'm trying to advocate for mental health.
And this is where my takeaway isn't so blind to those who suffer depression and anxiety or are in active trauma:
It is okay to hesitate and to heed that hesitation if you want to talk about these issues. IT IS OKAY. Take your time. If you feel urgency in equal or greater quantity to that hesitation, let people know right away that you are trying to stay afloat day to day but really want to say something. And ask that if you get it wrong, please understand that you don't intend to and are still learning. If commenters ignore the state of your mental health, block and delete with impunity. Without explanation. Period. It's your space.
Also, it's okay if you don't say anything at all. It is, and I know I will be castigated for saying that. But I know of too many people who are now dead because they read the tone of a comment as, "This world would be so much better off without you in it."
And please do not come at me with, "But just turn off comments." Because there are so many, many, many places to leave comments — trust me, I know this intimately — and you, you beautiful person who is filled with passion and love and wants to say so much, you who are trembling because you know you're going to say it the wrong way….
Your life is more important in the fight against injustice than your absence.
---
Thank you to those of you who submitted recommendations. I plan to buy and read every single one of these as well as celebrating each author. Much love to you from Utah.