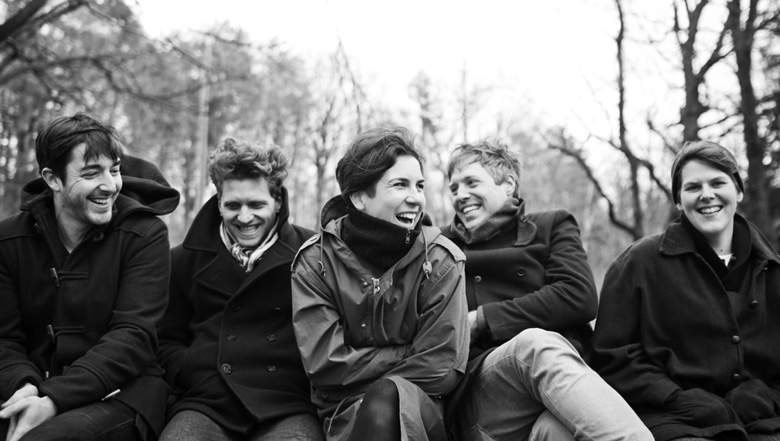 These guys are an electronic pop group out of Vancouver who formed in 2005, and their sound is a combination of elements from such bands like New Order, Slowdive, and Galaxy 500. If that means nothing to you, just imagine the feeling of the early Nineties with the refinement of current-day production values. All those little special noises and harmonic moments you hear in songs by bands like The Cure are here even more distinct, more present in the song because they are so much clearer, so much closer to the front. If that means nothing to you then just just tell me to go jump in a lake with all this stupid song-talking and get back to writing about farts.
This should mean something: singer Catherine McCandless' voice is simply angelic. You will love it. It is so much lovelier than a fart.
Late last month they released a new LP called Ultramarine.
Both songs I'm featuring are staples of the ride to school with the girls. Leta loves these songs, asks me to play them again and again. What I love about both of them is that they are so uplifting and can turn a mood right around. The first one called "Pretty Boy" is off of this most recent LP:
The second one, "We Have Everything," is off of the album they released in 2011 called Shapeshifting
. This is probably my favorite of the two, and I defy you to drive while listening to this and not have a dance party right there behind the steering wheel. Which is not embarrassing at all for Leta when it's happening in front of her elementary school with her mom looking so tired and all.
Oh spare me today
I've had enough of the hurry hurry
Just let the day rise easy
And take over
We're swimming and I keep going under
Had enough of the fog, sheets, and thunder
Can't we begin being bored and breezy
See our way back into a clearing day