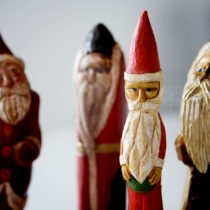 An old friend of Jon's family used to carve a unique Santa out of wood for each of his siblings every year. Jon carefully saved each of his Santas, and we now unwrap them at the beginning of December and arrange them somewhere near the Christmas tree. My style is usually a little less traditional [...]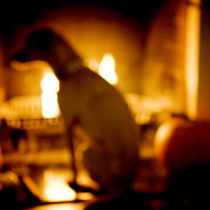 First fire of the season, and Chuck didn't move for hours.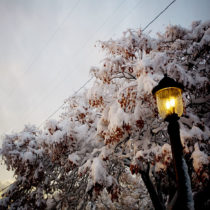 Just another shot of the stillness after the storm.