Insatiable
October 1, 2014 Daily Photo
A water dog dressed in a princess costume? You don't say.
Latest Posts:
Quinoa, frogs legs and more musings from "The Picnic Game"
September 30, 2014 Daily
When it comes to games involving the alphabet, pity the participant who is in his sixties and can't remember what comes after the letter C.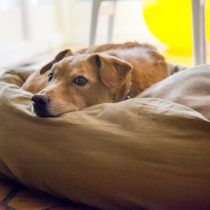 Queen sized
September 29, 2014 Daily Photo
Where you will find Chuck when he is not writing poetry about his feelings.
My village
September 29, 2014 Daily Photo
My team of "sister wives" is wide and deep and doesn't get enough public praise for their contribution.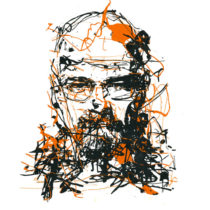 Stuff I found while looking around
September 26, 2014 Daily
This week's link roundup featuring dogs, race, bipolar disorder, human trafficking, and exercise balls. And one very specific tweet that has me snorting. I'll let you guess which one.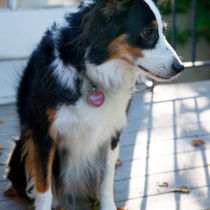 Coco Furrocious
September 26, 2014 Daily Chuck
I can't even believe I'm about to do this: I hereby recommend that you go out right now and adopt a herding dog.
Traveling hack
September 25, 2014 Daily Chuck
So much easier than carrying a sombrero and a fly swatter through an airport.