I put my paw up on this step
April 18, 2014 Daily Chuck
I step, you step, we step.
Latest Posts: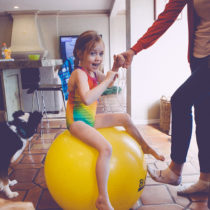 A pool party without the weather or the pool
April 18, 2014 Daily Photo
I'm glad that the exercise ball I bought for my bad back is being used as it was originally intended.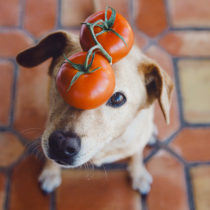 Salad for lunch
April 17, 2014 Daily Chuck
Just one of at least a dozen servings of vegetables he should be eating a day, right?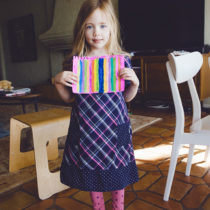 For the fridge
April 17, 2014 Daily Photo
You'll notice she's in a dress that not two minutes after this photo was taken ended up on the floor of her room in favor of another one.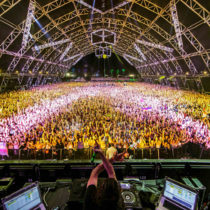 New tunes – Coachella
April 16, 2014 Daily
This will be the first time I've seen Beck live and I imagine I will want to fold him up and take him home in my pocket.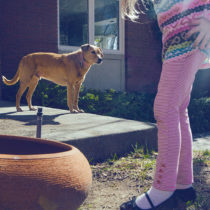 Two puppies in the yard
April 16, 2014 Daily Chuck
In a previous life Marlo was a fish. Or a golden retriever. Or Jacques Cousteau.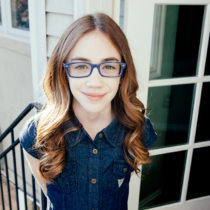 Our hair done got did
April 16, 2014 Daily Photo
In preparation for the portraits where she is seen repeating over and again, "MARLO. MARLO. MARLO!!"