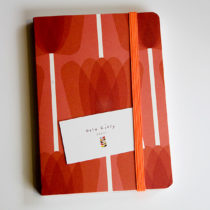 Yet another notebook, I know, but I could not resist picking this up while I was at Anthropologie. If you haven't ever heard of Orla Kiely, have I got a treat for you: go here and explore. Let's just say that I want to be buried in one of those patterns. Couldn't find these on [...]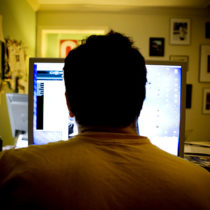 Off to the right you can see one of the tens of thousands of stacks of paper on his side of the office. I like to call his seating area The Booby Trap.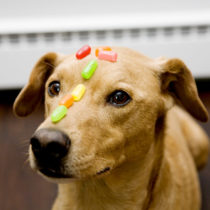 A few months ago I bought a bulk-sized bag of Mike and Ike's at Costco because I thought the assorted colors of the candy would look cute in a glass container in the kitchen. Thing is, none of us really like them and haven't ever touched them. Time to find them a new use.