(While Jon and I take some time to unwind on a beach very far away, I'm reposting some content from my archives. This one was originally published on March 08, 2006.) One afternoon last week Jon and I got to go to the gym together, something we rarely get to do anymore because someone has [...]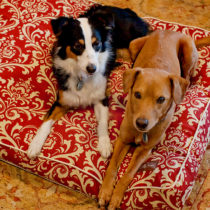 I bought this dog bed because it's virtually indestructible, except neither Chuck nor Coco have any interest in using it (I forced them to sit here for the picture). However, Leta and Marlo? It's like I brought Disneyland to the living room. Kids are so dumb.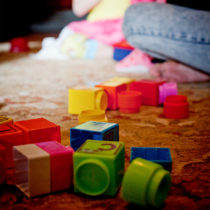 Indulgent breakfast, building blocks, coffee, an episode of SpongeBob on the DVR, everyone in their pajamas. Perfection.