I know I'm going to get hate mail over this, but screw it. This perfectly captures what it's like to live with Marlo.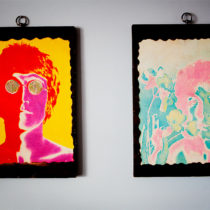 There's a room in our house that we've turned into a study/library/mail room, and I finally put the finishing touches on the design this week. This is a sneak peek of the color scheme (I'll go into greater detail next week). I found these at a local antique shop for ten bucks a pop and [...]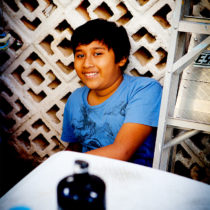 Smiling even with his eyes. Tyra would be impressed.