This is a four-man electro-pop group from Copenhagen. I can't find much information on the band, but I guess it doesn't matter when this music is this damn fun. Here's the video for the same song: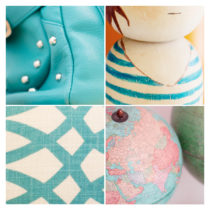 This morning I grabbed the camera and just walked around the house looking for inspiration. Not that this is any surprise to me, but I am so drawn to this color that it appears in almost every room of the house. It's my go-to color for decor. For me it is the hippo of color. [...]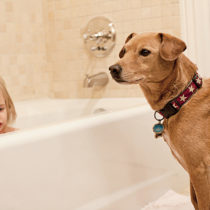 Chuck saw me with the camera in the girls' bathroom and was like, oh! This is where we're working today. Cool. I'll just pretend that I'm sitting here protecting Marlo. How's the light? Do I look fat?