If my kids are going to embrace change, then so will I.
These are the organ pipes in the Tabernacle at Temple Square. I don't know about you, but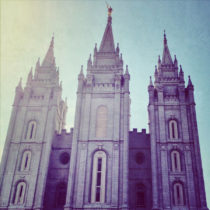 It's been over seven years since I walked through Temple Square even though it sits right downtown and I often see different angles of these spires as I drive around the city.