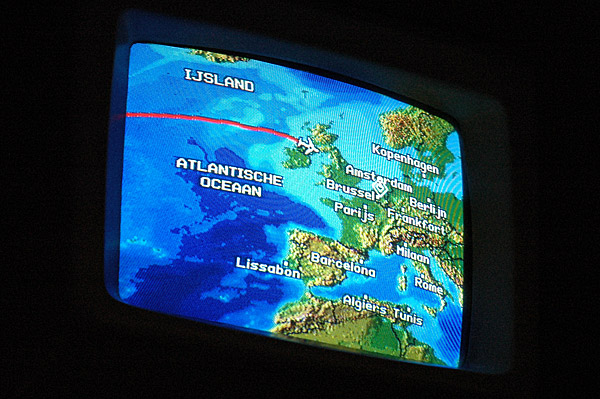 While standing in line at Chicago O'Hare to board the KLM flight to Amsterdam I momentarily let go of my carry-on luggage so that I could zip up my coat. It's the type of bag that has wheels on one end and is designed to stand upright if that is what you want it to do. It wasn't out of my grip for more than two seconds before it had toppled over, and as I was reaching to grab hold of it the expandable handle hit an adorable elderly man square in the groin. WOWEE. Can't think of a better way to start this trip, really.
We're desperately trying not to succumb to the jet lag, and by that I mean Jon is snoring in bed next to me. I think we'd have a bit more energy if the portion of the trip from the Amsterdam airport to our hotel wasn't so complex and riddled with so many unforgiving bicycles. The directions we had printed out detailing the best way to make our way to this part of the city were unfortunately not written in the language of STUPID, my native tongue, and twice the person operating the tram from the airport had to stop traffic because I had gotten wedged in the doors.
Now I'm going to wake up Mr. Chooses to Go to the Bathroom Five Seconds Before It's Our Turn to Board the Plane and In So Doing Decreases My Life-Span Unnecessarily.