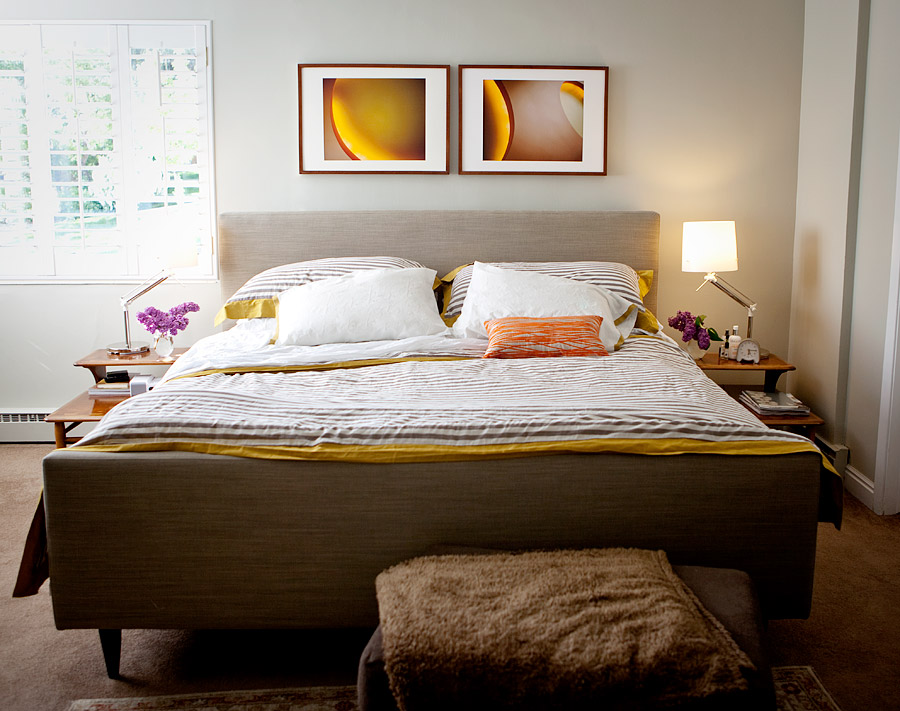 Here I go posting a picture of our bedroom. You'll notice I'm not opening comments on this one, though, because I don't care that the bedding is too wrinkly or the fact that the pictures aren't perfectly centered over the headboard. And I'm sure you liked it better the way it was before. I'm posting this because after living in this house for over two years we finally have this room decorated to my satisfaction:
Bedding is the Draper Stripe Set from Dwell.
Nightstands were secondhand finds from a local antique shop.
We found the bed three years ago at a local place called Lofgren's.
Photos above the bed are two shots Jon took of the ceiling of a restaurant in downtown Calgary, Alberta.
Lamps are a new lighting product from Ikea that I can't find on their website.
Wall color is Canvas by Ralph Lauren.