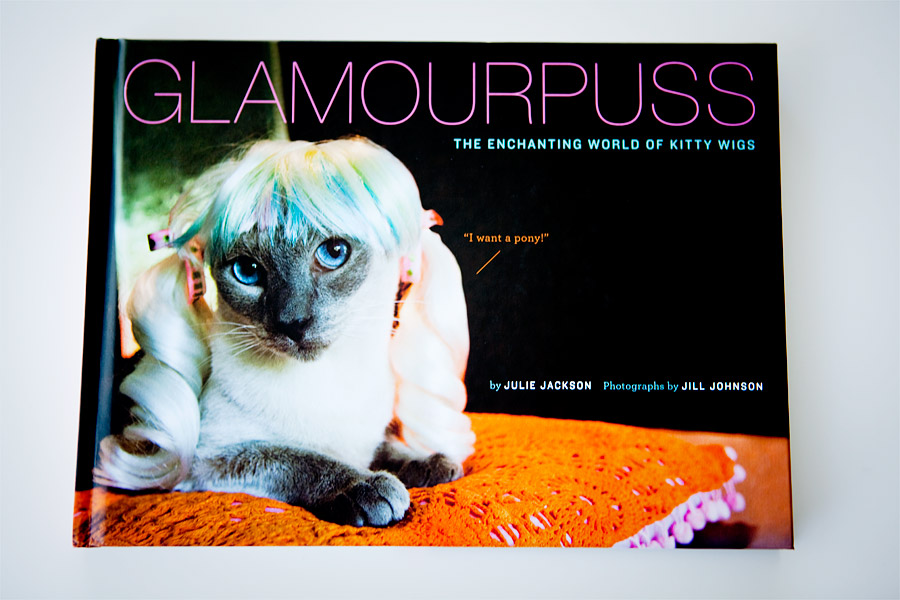 My good friend Julie Jackson, she of Subversive Cross Stitch, she who designed the April 2006 masthead for this website, she who provided Kitty Wigs for several Chuck photos (see Chelsea, Blanche, and of course Loni), has just released Glamourpuss: The Enchanting World of Kitty Wigs
with photographs by Jill Johnson. You really ought to own this book, and not just because I got to write the foreword, but because there are pages and pages of kitties in wigs!
WIGS! ON KITTIES!
I don't think I need to say another word.