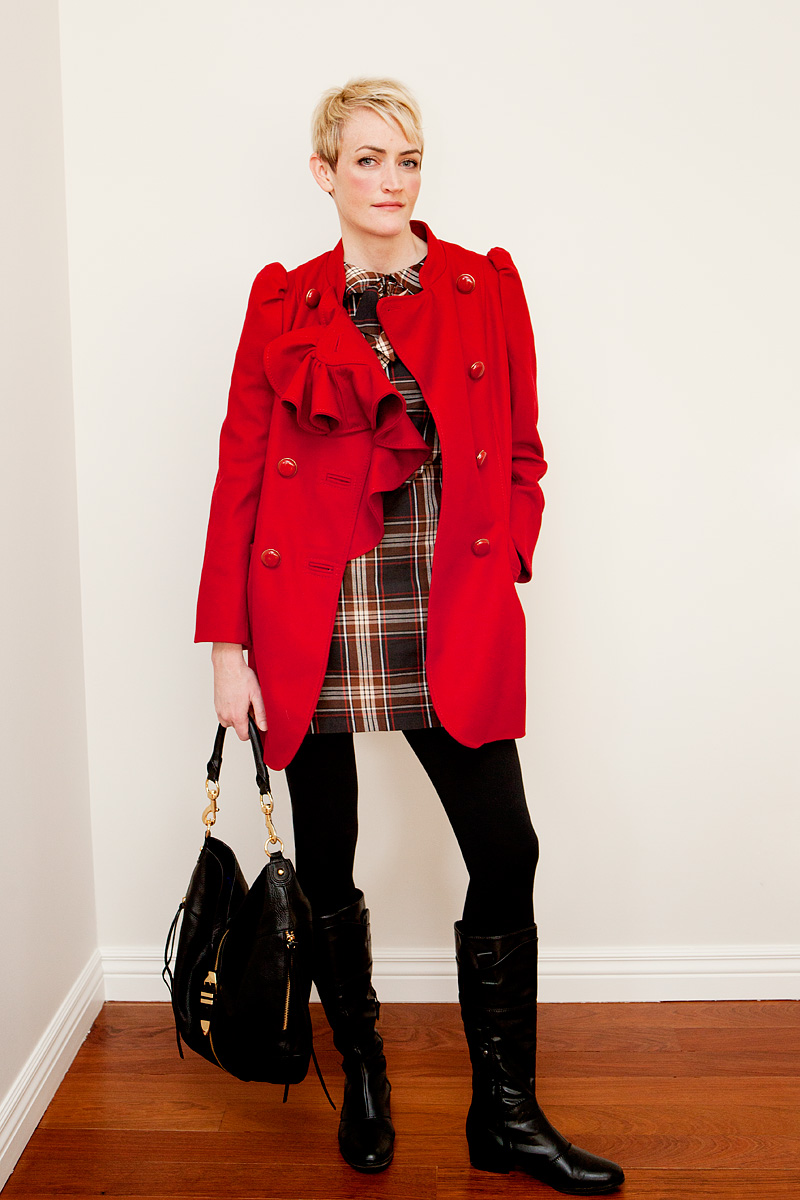 Yesterday I took a few hours to spend some quality time with my friend Kate since we didn't get to see much of each other over the holidays. I used it as an opportunity to practice one of my resolutions and mix up my wardrobe:
Dress is from a local shop called Q Clothing.
Tights are Old Navy.
Boots are Vera Wang from Kohls.
Coat was a Christmas present from Jon, French Connection Womens Blaze Wool Frill Coat
.
Purse was also a Christmas present from Jon, Rebecca Minkoff True Love Hobo
.
(Jon nailed it this Christmas, I have to say. Tyrant said if it weren't for the two kids running around, he would swear Jon is gay having exhibited such good taste.)