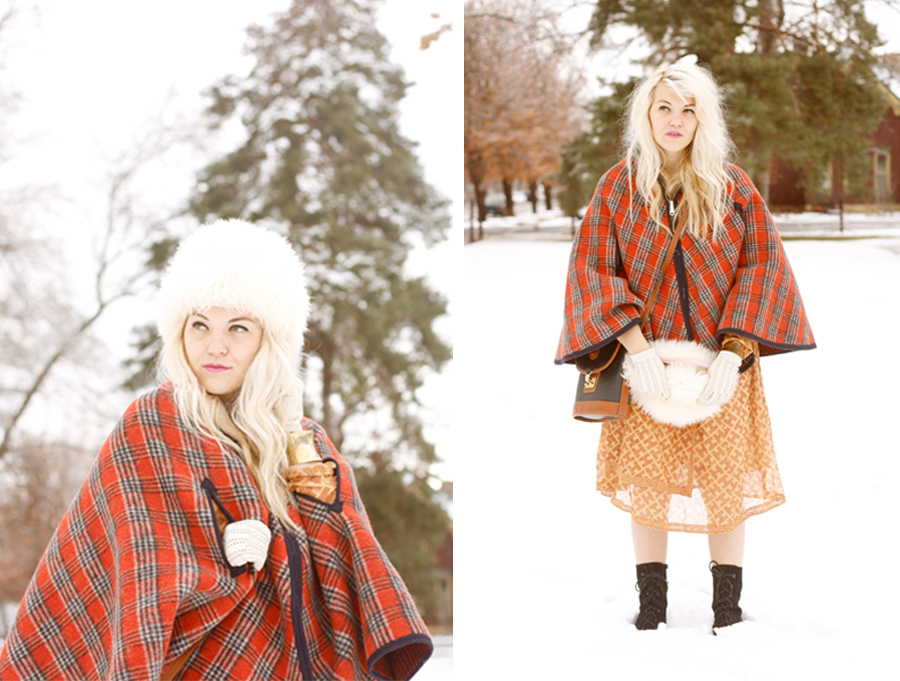 Camilla is back!
"I always wanted to wear a dog on my head."
My personal style is very muted and casual, but I love women who can carry off wild and extravagant and outrageous. Cami embodies that spirit, and her wardrobe is a constant source of inspiration to me: color, texture and unexpected combinations.
Also, she's my best friend, a vital part of my family.
Her style energizes me so much that I want to share it with you, so I'm going to feature her sometimes outlandish ensembles here a few times a week just in case you, too, need a little fire in your day.
Cape, dress, gloves, hat: thrifted
Dooney & Bourke purse: vintage
Boots: Urban outfitters
Lipstick: MAC: up the amp
(You can find Cami here. Photos by Billy Concha)